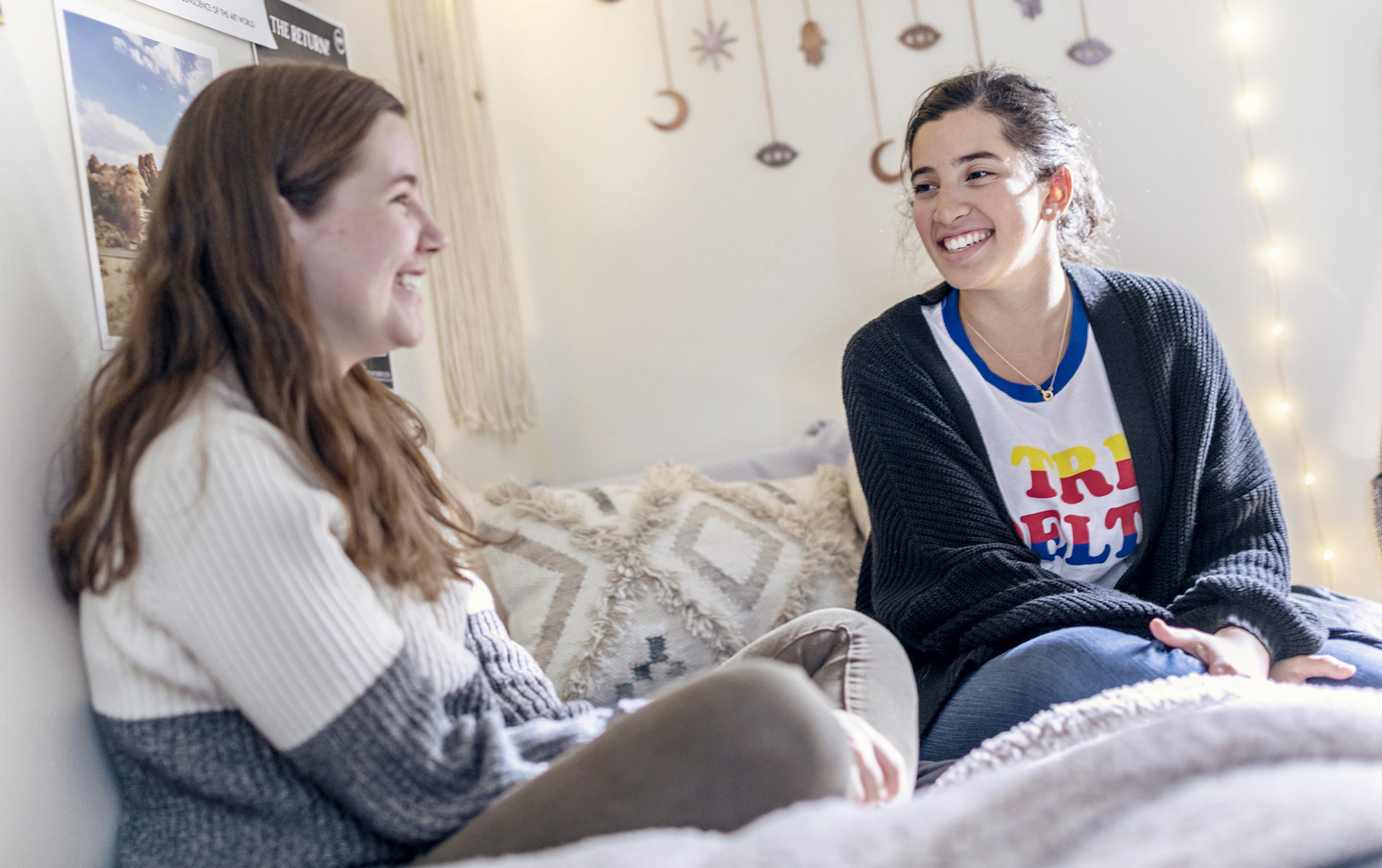 Coursework isn't the only thing that will challenge you at Rhodes—residential life extends your education to 24/7. Living with your peers offers daily opportunities for discussion, involvement and leadership outside the classroom. Because we think this is an important part of your overall college experience, we require that our students live on campus for their first three years.
Our 14 residence halls and three on-campus apartment buildings are relatively small in scale to keep your experience personal. Students may choose or be assigned to doubles and triples. Upperclass students often choose to live in our on-campus four-person apartments and single rooms. Social rooms are located in each residence hall for use by the residents and some halls have kitchens.
All our residence halls and apartments have quiet hours that can be extended by majority vote of the community.