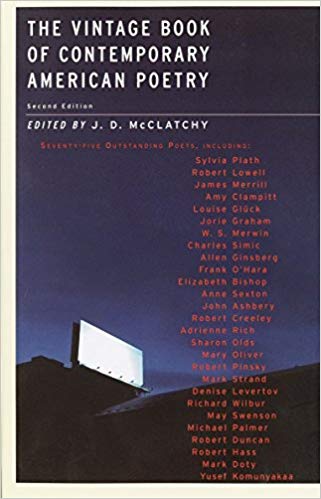 Contemporary American Poetry 
Dr. Caki Wilkinson, PhD University of Cincinnati, Associate Professor of English
This course will introduce participants to a large sampling of American poetry from the mid-20th century to the present day, including the work of poets such as Elizabeth Bishop, Yusef Komunyakaa, John Hollander, Joy Harjo, A.E. Stallings, and Jericho Brown. Discussions will center on specific poems and recent trends in contemporary poetry as well as the creative process more broadly, making this course a good fit for readers and writers alike. 
Text: The Vintage Book of Contemporary American Poetry, ed. J.D. McClathchy, Vintage Press 2003, ISBN 978-1400030934
Three Wednesdays: November 6, 13, and 20 | 5:30-7:30 p.m. | Tuition: $165 | .6 CEU
Register for this Course
________________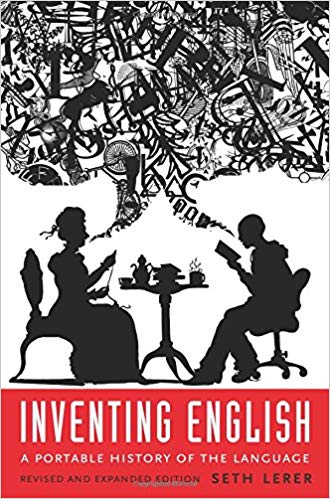 The History of the English Language
Dr. Lori Garner, PhD University of Missouri, Columbia; Associate Professor of English
Ye knowe eek, that in forme of speche is chaunge. . . (Chaucer, Troilus and Criseyde) 
This course offers an overview of major stages in English language history and the influences within its development. We will (very briefly) trace the language's Indo-European and Germanic origins, its development into Old and Middle English, and its transformation from the early modern period into its diversity as a modern "world" language. Language cannot be separated from the people who speak it, and our emphasis will fall equally on linguistic and social aspects of language change. Together we will explore such topics as language and literature, the earliest English dictionaries and the notion of "standard" English, the transition from manuscript culture to printing press and even digital texts, and the ever-relevant social implications of dialectal variation.
Text: Seth Lerer, Inventing English: A Portable History of the Language, Columbia University Press 2015, ISBN 978-0231174473
Three Thursdays: August 29, September 5 & 12 | 5:30-7:30 p.m. | Tuition: $165 | .6 CEU
Register for this Course
________________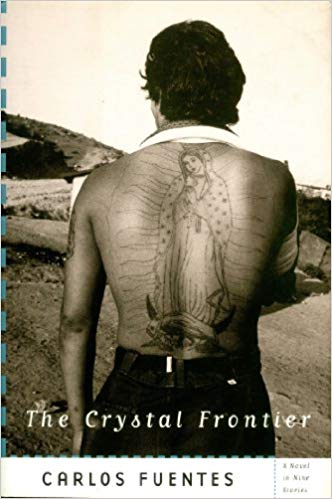 Immigration Through Literature, Art, and Film
Dr. Michael LaRosa, PhD University of Miami, Associate Professor of History
Immigration is a singular socio-political issue facing the United States (and world) at this time. This course will focus on migration to the United States from Latin America using three "types" of documentation: artwork, literature and film. Two weeks will be dedicated to each source during this six-week course. One source, which publishes in September 2019 is an art book titled Immigration in the Visual Art of Nicario Jimenez Quispe. The text is authored by Prof. LaRosa together with Carol Damian and Steve Stein.
Texts: LaRosa, Damian, and Stein, Immigration in the Visual Art of Nicario Jimenez Quispe, Rowman and Littlefield, September 2019, ISBN 978-1538128527
Carlos Fuentes, The Crystal Frontier: A Novel in Nine Stories, Mariner Books, October 1998, ISBN 978-0156006200
Six Mondays: October 21, 28, November 4, 11, 18, and 25 | 5:30-7:00 p.m. | Tuition: $245; .9 CEU
Register for this Course

________________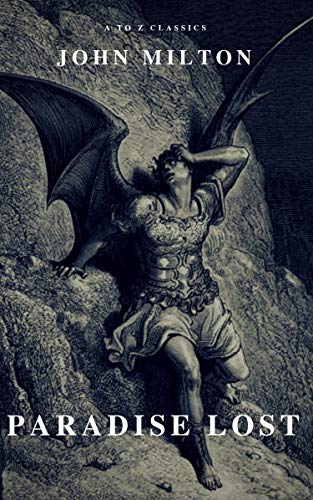 John Milton's Paradise Lost
Dr. Scott Newstok, PhD Harvard University, Professor of English and Director of the Pearce Shakespeare Endowment
Join the "fit audience . . . though few" who have read "Paradise Lost"!  This major epic of the English language, based on the story of Genesis, encompasses profound and still relevant reflections on liberty, rebellion, history, providence, social hierarchies, and domestic relations, all in magnificent verse. As a contemporary writer praised this undertaking: "You who read 'Paradise Lost,' the sublime poem of the great Milton, what do you read but the story of all things?" Seminar participants are invited to join Rhodes students in a marathon recitation of the poem.
Text: John Milton's Paradise Lost
Three Mondays: August 26, September 9, and 16 | 5:30-7:30 p.m. | Tuition: $165 | .6 CEU
Register for this Course
________________