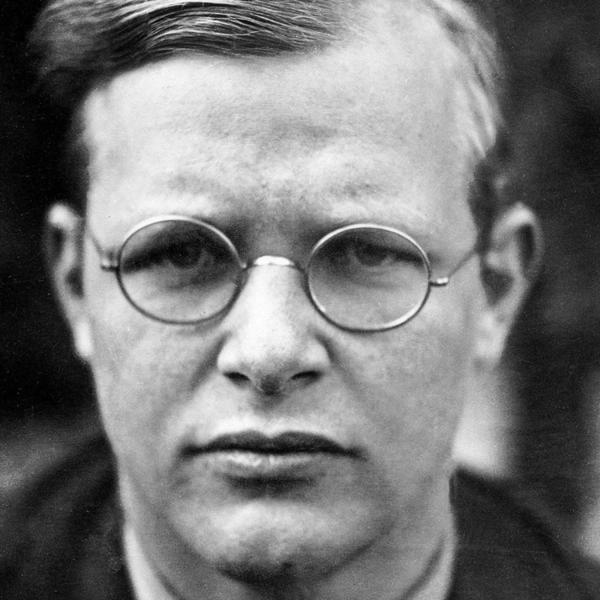 Dietrich Bonhoeffer: Then and Now
Steve Haynes, Ph.D., Emory; Professor of Religious Studies
Three Wednesdays: February 19, 26, March 4
5:30-7:30 pm | Tuition: $165
Dietrich Bonhoeffer (1906-1945) was a German pastor and theologian who is remembered as an insightful thinker, as well as a bold resister of the Nazi regime. This course will examine Bonhoeffer's remarkable life, his influential theology and his unique role in American public discourse in the first two decades of the twenty-first century. We will consider Bonhoeffer's reception in search of insight on contemporary American life in the wake of 9/11 and on the Bush, Obama and Trump eras.  
Required texts:
Stephen Haynes and Lori Brandt Hale, Bonhoeffer for Armchair Theologians. Westminster John Knox Press, 2009. ISBN 9780664230104.
Stephen Haynes, The Battle for Bonhoeffer: Debating Discipleship in the Age of Trump Eerdmans, 2018. ISBN 9780802876010.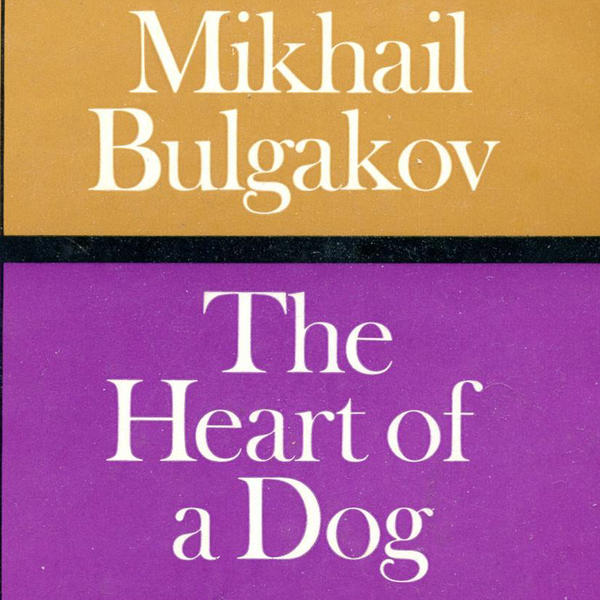 Russian Literature: Mikhail Bulgakov's The Heart of a Dog
Alexandra Kostina, Ph.D., Gornyi University and Herzen State Pedagogical University; Associate Professor of Modern Languages and Literatures (Russian)
Two Thursdays: February 20, 27
5:30-7:30 pm | Tuition $110
In this masterpiece by the author of The Master and Margarita, a world-famous Moscow professor befriends a stray dog and decides to achieve a daring scientific first by transplanting into it the testicles and pituitary gland of a dead man. The results are quite unexpected: a distinctly human animal is on the loose, and the professor's life becomes a nightmare. In Bulgakov's own formulation, his novella was both satire and provocation, combining outrageously grotesque ideas with a narrative of utmost naturalism. One can read The Heart of a Dog as a biting critique of Bolshevism. At the same time, the novella is also a riotous science-fiction comedy that anticipates the current vogue for political dystopias, while at the same time lampooning all sorts of contemporary vanities. The novella's satirical energy and its provocations are so multi-directional that, 94 years later, it remains freshly defiant and strangely relevant.
Required text:
Mikhail Bulgakov, The Heart of a Dog, tr. Michael Glenny. Melville House, 2013. ISBN 9781612192888.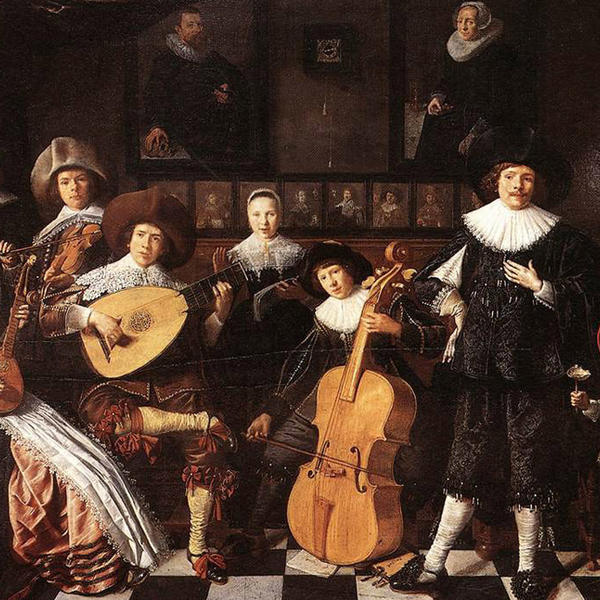 Fiori Musicali: Popular Music in the Baroque Era
Dr. Zak Ozmo
Four Mondays: March 2, 16, 23, 30
5:30-7:30 pm | Tuition $220
This course will examine the fiori musicali ("musical flowers") of the Baroque era, from passionate and evocative songs of Italy, England, and Portugal, to the instrumental works popular in pubs, docks, and private homes throughout Europe and the New World. We will focus on the connections between genres and "high art" and "popular" musics. Composers we will study include Dowland, Monteverdi, Strozzi, Caccini, Vivaldi, and many others.
Texts: readings will be provided in pdf format.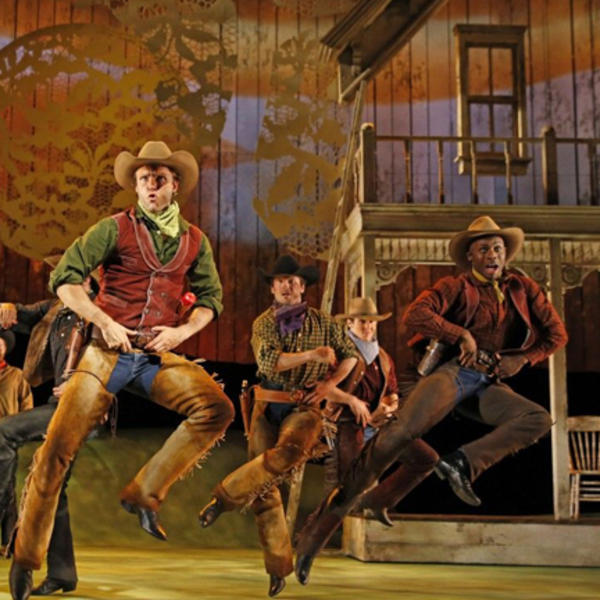 Performing American Identity in the Broadway Musical: Show Boat and Oklahoma!
Vanessa Rogers, Ph.D., University of Southern California; Associate Professor of Music; Music History Coordinator
Four Tuesdays: March 3, 17, 24, 31
5:30-7:30 pm | Tuition: $220

Jerome Kern and Oscar Hammerstein II's Show Boat (1927) and Richard Rogers and Hammerstein's Oklahoma! (1943) were turning points in the history of the American musical. Both had traditional settings locating the pieces firmly in the nostalgic American past: the steamboat days of the Mississippi River and the frontier days of the Old West. And both utilized music – including folk music – in order to help construct a national cultural ideology. This course will study how these two groundbreaking musicals utilized American folklore, music, and humor to appeal to the popular imagination and to express ideas about twentieth-century US society, race, gender – and what it means to be an American.  Two class sessions will consist of lecture/discussion, while another two will include film screenings of Show Boat (1933) and Oklahoma! (1955).
Text: readings will be provided as pdfs.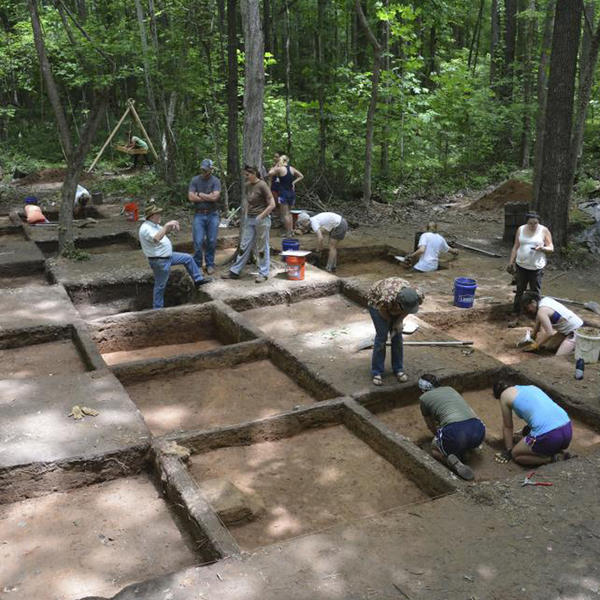 The Archaeology of Slavery and Its Legacy in the US South
Kimberley Kasper, Ph.D., University of Massachusetts; Assistant Professor of Anthropology
Jamie Evans, M.S., University of Memphis; Assistant Superintendent and Cultural Resource Manager, Ames Plantation
Please note that this course has a different meeting pattern:
Wednesday, March 4 and Thursday, March 5
5:30-7:30 pm | Tuition: $110

Watch a video on YouTube with Dr. Kasper and students working at the Ames Plantation.
This course offers an archaeological perspective on the study of slavery in the American South. Since 2007, Rhodes College's Environmental Archaeology Field School has offered students a unique experience to participate in the excavation of 19th century archaeological sites within the 20,000 acre modern land-base at Ames Plantation (one of the largest private land trusts in the US). Historical records and material culture tied to that research will be discussed to examine life on the plantation. Our foci include enslaver control and labor systems, economic networks, agricultural practices and their influence on commodity farming, the daily life of the enslaved African Americans and their kinship, and resistance. Our discussions will also address several urgent contemporary questions:  What are the very real and physical legacies of slavery on the contemporary landscape? What do these debates reveal about how we study and teach slavery today? How do we, as a community, engage with the social, economic, and political legacies of slavery? Participants in this course will also have the opportunity to engage in the historical excavations at Ames from May 23-29 and/or at the Community Archaeology Day on May 30. 
Texts: readings will be distributed in pdf format.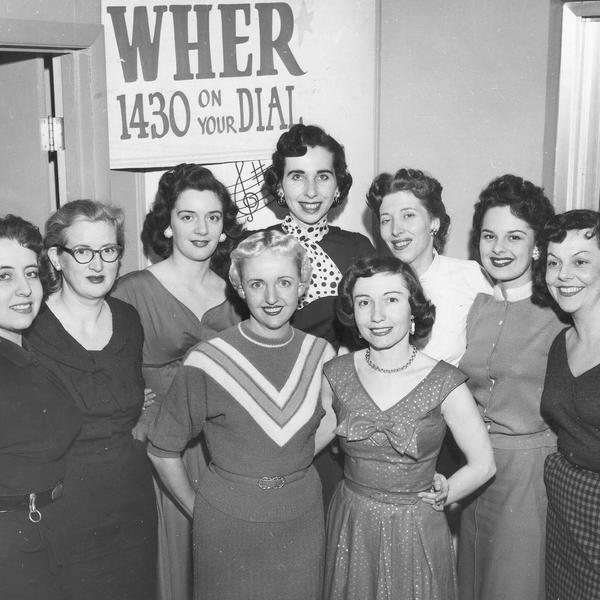 The Memphis Women's Legacy Trail
Gail Murray, Ph.D., University of Memphis; Professor of History emerita
Two Thursdays: March 19, 26
5:30-7:30 pm | Tuition: $110
Optional Saturday session tour: March 28, time TBD
Memphis coordinators of the annual Women of Achievement Awards have put together a map of local sites where notable female reformers, musicians, educators, entertainers, and public figures made their mark over the last 200 years. These women include suffragist and segregationist Lide Meriwether, journalist and anti-lynching proponent Ida B. Wells, feminist and club woman Mary Church Terrell, and the gals who ran WHER radio.  We will explore how these women and their contributions impacted the history of our city.  The course includes an optional third session tour on Saturday morning, in which participants drive to some of the sites.
 
Texts: readings will be provided as pdfs.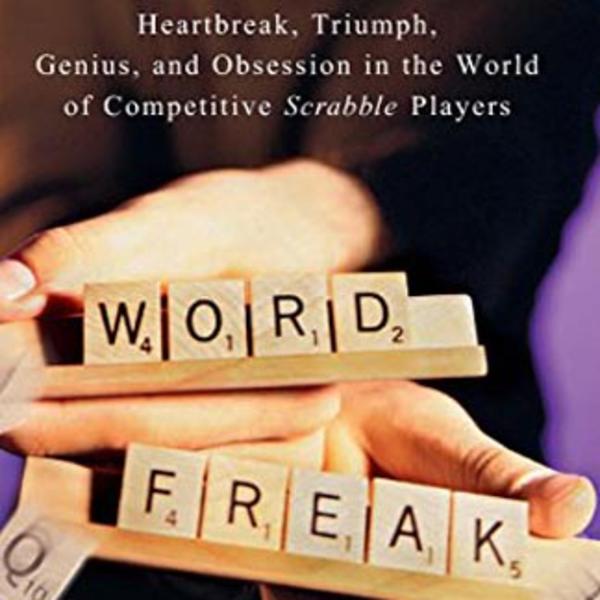 Scott Garner, Ph.D., Princeton University; Assistant Professor of Greek and Roman Studies
Three Wednesdays: March 25, April 1, April 15
5:30-7:30 pm | Tuition:  $165
Optional West Memphis Scrabble Tournament Friday - Sun April 17-19
Since its invention in 1938, Scrabble has become one of the most popular board games in the world, having sold over 150 million copies worldwide. But few who play the game in their living rooms or around their kitchen tables know that there is also a vibrant tradition of tournament Scrabble, where players of all levels come together to match wits and words. This three-session course will explore the tradition of competitive Scrabble by teaching participants (of any experience level) everything from the basic rules of the game to the strategies employed by the experts.  (Your instructor is currently ranked in the top forty nationally, and represented the US at the world championship in Perth in 2015.) The class comes with its own double word score: participants who wish may enter to play in one or more of the nationally sanctioned tournaments being held in West Memphis, AR on April 17, 18, and 19.
 
Required text:
Stefan Fatsis, Word Freak: Heartbreak, Triumph, Genius, and Obsession in the World of Competitive Scrabble Players. Penguin, 2002. ISBN 9780142002261.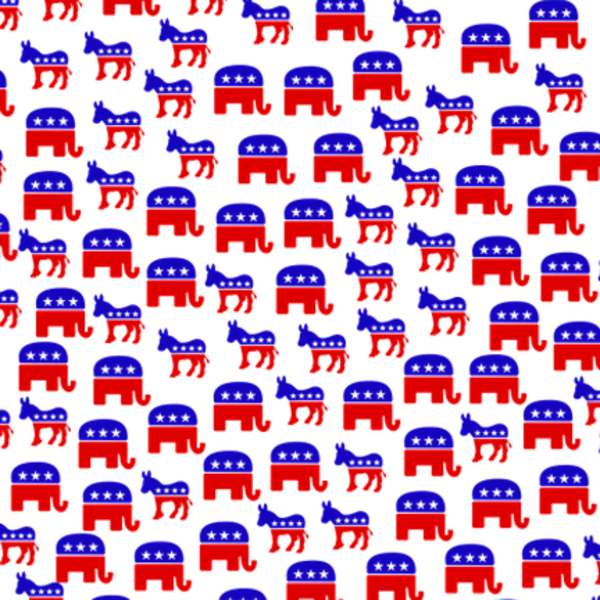 The Mathematics of Politics
Eric Gottlieb, Ph.D., University of Miami; Associate Professor of Mathematics
Three Tuesdays: April 7, 14, 21
5:30-7:30 | Tuition: $165
Mathematics plays a significant yet underappreciated role in our political system.  In this class, we will explore three important ways that apparently arcane theory leads to very real political results.  One session examines various methods of voting, and the different outcomes they produce. Another looks at the theory behind apportionment methods, such as the one currently used in the US to determine how many House representatives each state receives. And a third session considers the issue of gerrymandering.  After this course, you'll never look at politics quite the same way again.

Texts: readings will be provided in pdf format.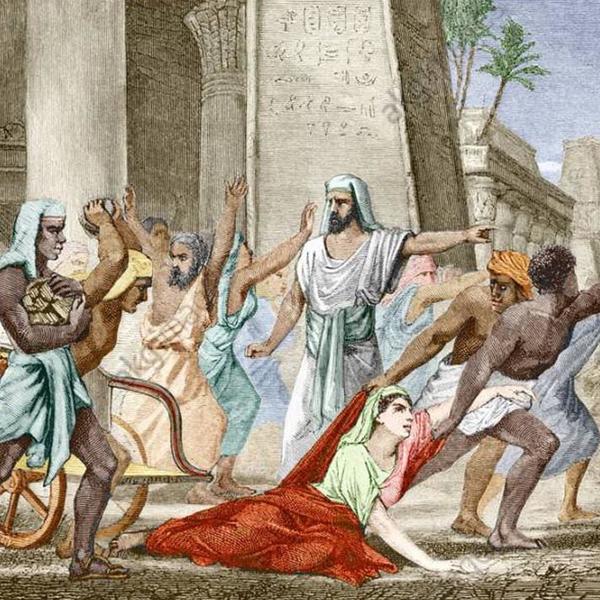 Pagans and Christians in Late Antique Alexandria
Ariel Lopez, Ph.D., Princeton; Assistant Professor of Greek and Roman Studies
Three Wednesdays: April 15, 22, 29
5:30-7:30 pm | Tuition: $165
This course will explore the conflicts and controversies between pagans and Christians in Alexandria, Egypt, between the fourth and sixth centuries CE. Alexandria was a famously unruly city, and in this period it became the center of violent struggle and intellectual debate between pagans and Christians. We are going to pay particular attention to the destruction of the Serapeum, the most famous instance of temple destruction in late antiquity. We will analyze the murder of Hypatia, a pagan female philosopher. And we will finish by looking at the conflict between pagans and Christians in the educational institutions of the city.

Texts: Readings will be provided in pdf format.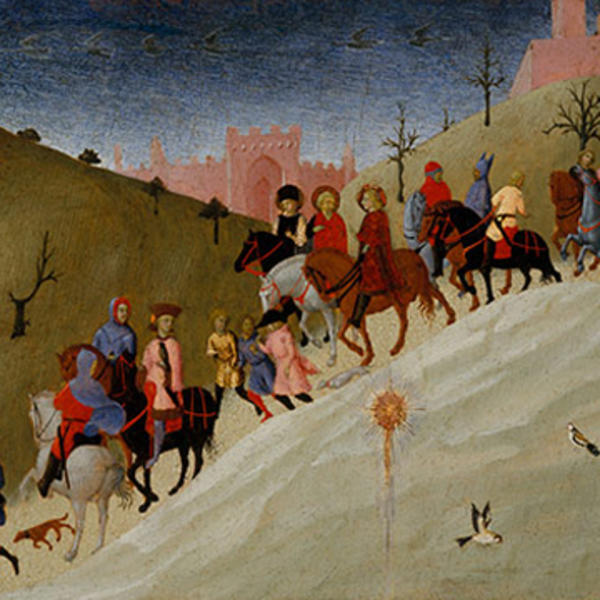 Lori Garner, Ph.D., University of Missouri; Associate Professor of English
Two Mondays: April 20 and 27
5:30-7:30 pm | Tuition: $110
The pilgrims that Geoffrey Chaucer describes in his Canterbury Tales convene in London from vastly diverse backgrounds and with equally varied motivations for their journey to Thomas Becket's tomb. Such popularity of pilgrimage in England reflects the broader interest across medieval Europe, most notably in the famous route to Santiago de Compostela in Spain, the site traditionally venerated as the tomb of the apostle James. Poems and legends about Thomas Becket and St. James attest to the power such figures had on the medieval imagination, and stories collected in The Miracles of St. James and The Miracles of Thomas Becket offer fascinating and often surprising insights into the lives of those undertaking these long and sometimes dangerous journeys. The experience of pilgrimage reveals ways that the physicality of the journey powerfully engages belief and also provides insight into the deep connections linking stories with the spaces they inhabit. Focusing in particular on Canterbury and Santiago, this course explores the complex world of medieval pilgrimage and the literature it inspired.

Texts: readings will be provided in pdf format