Day One
11:00 a.m. – 1:15 p.m.
Check-In, Information Fair, & Optional Lunch | Refectory
Check-in begins at the main entrance of the Refectory. Participants may visit with various campus offices and representatives before eating lunch.
1:15 p.m. – 1:45 p.m.
Welcome to the Rhodes Community | McCallum Ballroom, Bryan Campus Life Center (BCLC)
Please join us for a welcome by members of the Rhodes community.
Students
1:45 p.m. – 2:45 p.m.
A Student's Life at Rhodes College | Various Locations
Students will break into small groups to learn more about the
academic transition to Rhodes College. 
Parents
1:45 p.m. – 2:45 p.m.
Transitions Parent Program | McCallum Ballroom, BCLC
Parents will engage in a discussion on transitions that they and their students will soon face.
3:00 p.m. – 3:30 p.m.
Your First Year at a Liberal Arts College | McCallum Ballroom, BCLC
Join us for a welcome from the Office of Academic Affairs to discuss the first year of academic life at Rhodes and find out more about the Foundations Curriculum.
3:30 p.m. – 4:45 p.m.
Major Opportunities | McCallum Ballroom, BCLC
These presentations will focus on selection of a major, major career options, and learning opportunities that are available to students.
5:00 p.m. – 6:00 p.m.
Health Professions Advising Session | Hyde Hall, Refectory
Any student interested in health professions or veterinary medicine should attend this session. Grab some dinner and join Dr. Alan Jaslow and Dr. Charlie Snyder, directors of Health Professions Advising, to hear more about the program. (Please note, this session will not be held on June 28.)
5:00 p.m. – 6:00 p.m.
Wine & Cheese Reception for Parents | Barret Library, Second-Floor Apse
Please join parents and campus representatives for light refreshments and conversation. A list of local restaurant suggestions will be provided.
Students: Rhodes at Night
Cap off the activities of Open Rhodes Day One with events designed to give you a taste of life at Rhodes.
5:00 p.m. – 6:00 p.m.
Dinner | Refectory
Get to know your fellow classmates over dinner in the Catherine Burrow Refectory.
6:15 p.m. – 8:00 p.m.
The Rhodes Campus Community | Blount Auditorium, Buckman Hall
Explore issues of community & diversity through discussion and activities.
8:00 p.m. – 10:00 p.m.
Evening Social | BCLC & Lynx Lair
Students have an opportunity to relax and mingle in an informal environment.
Students
7:30 a.m. – 8:30 a.m.
Breakfast | Refectory
8:30 a.m. – 9:30 a.m.
Registration Information | Blount Auditorium, Buckman Hall
Students will receive information about the Search/Life option & registering for classes.
9:45 a.m. – 10:15 a.m.
Divisional Advising Session I | Various Locations
10:15 a.m. – 10:45 a.m.
Divisional Advising Session II | Various Locations
Fine Arts: Buckman Hall 103
Humanities: Buckman Hall 108
Natural Sciences: Blount Auditorium, Buckman Hall
Social Sciences: Buckman Hall 110
Students will hear brief descriptions of the opportunities in different departments, majors, and programs. Foundation requirements and course options for each area will be reviewed.
11:00 a.m. – 12:00 p.m.
Advising in Small Groups | Various Locations
Students will meet with a faculty member to plan their first semester schedule.
Parents
10:00 a.m. – 11:50 a.m.
Navigating Rhodes as a Parent | Barret Library 051
Parents and family members will have an opportunity to hear from the vice president of student life & dean of students. In addition, the associate deans of student life will be present to offer some insight to the different ways students become engaged on campus.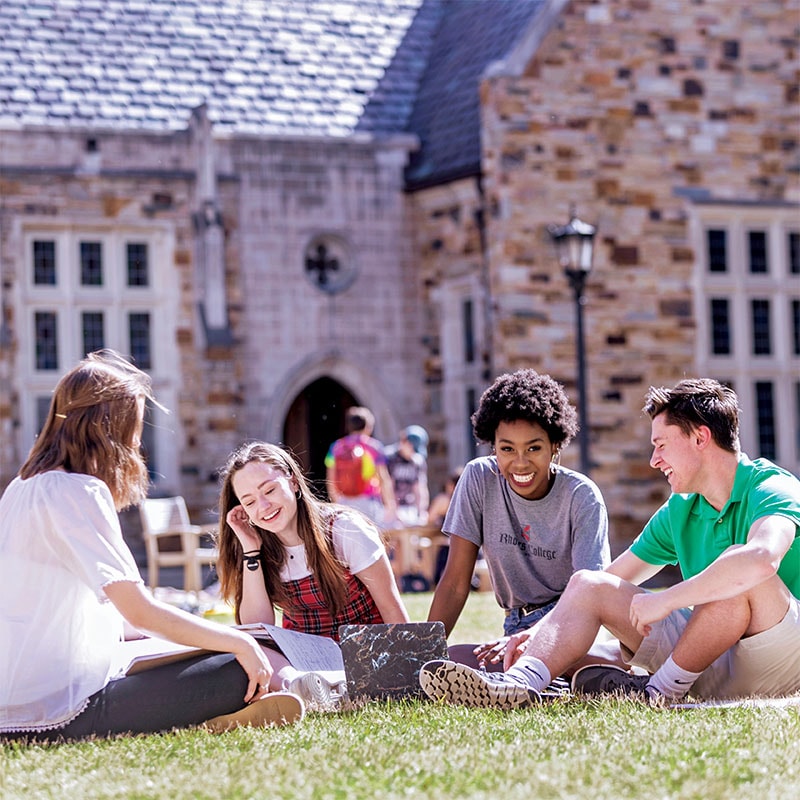 12:00 p.m. – 1:00 p.m.
Lunch | Refectory
1:00 p.m. – 3:30 p.m.
One-On-One Advising & Mini-Sessions
Buckman Hall Mini-sessions (see chart below) will be offered every half hour.
During one of these times, students will be assigned to meet one-on-one with a faculty member to discuss and submit course requests.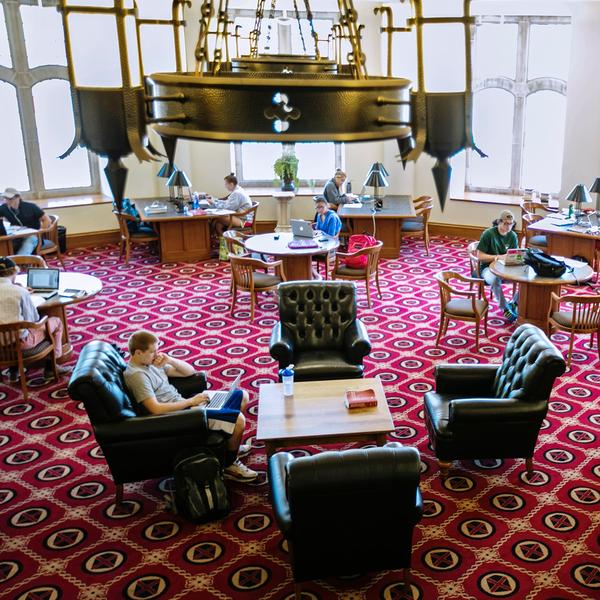 About 14% of Rhodes students are registered with Student Accessibility Services. This includes students with learning and attentional disorders, psychological disorders, chronic health impairments, and physical disabilities. If you have a diagnosed condition for which you have received past accommodations or for which you may need future accommodations, don't miss this session! You will learn about the process of requesting accommodations at Rhodes and the support services available to all students.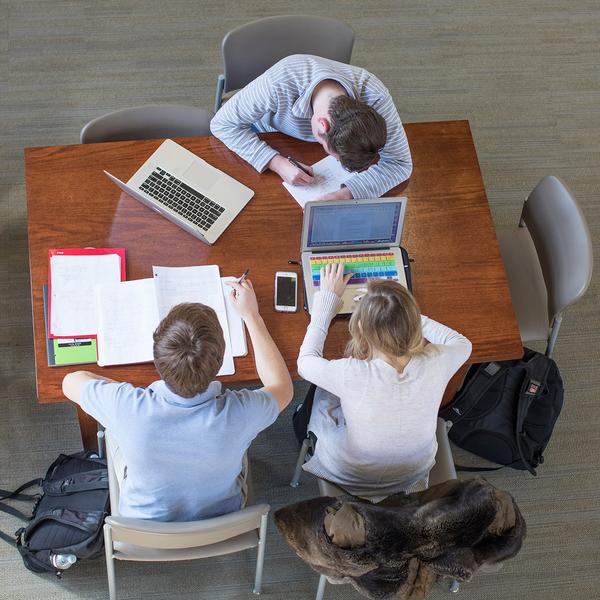 First-year students with ADHD and executive function and processing disorders often experience challenges transitioning to college (e.g., time management, organization, and motivation). Learn about ADHD coaching and campus support resources to help with this important time of transition.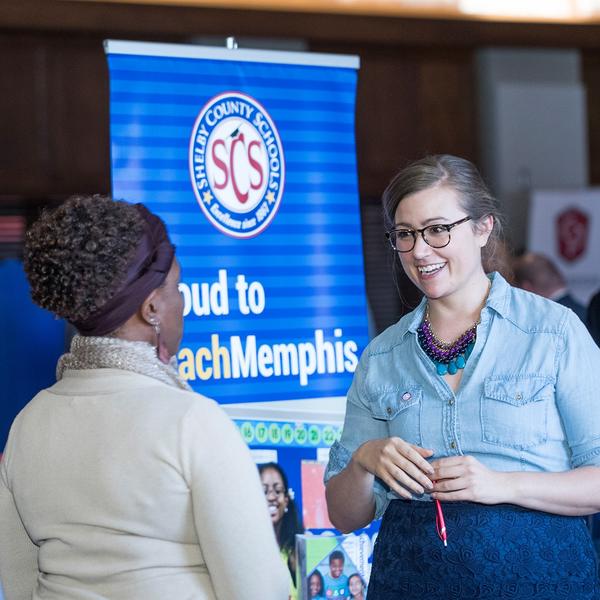 Congratulations! You've made it to college. But . . . now what? Whether you already have a 10-year plan or you're still trying to decide what you're most interested in, Career Services is here to help you along the way. You can talk with our staff about choosing a major, resume writing tips, and interview skills. Come learn about the many resources and programs Career Services has to offer.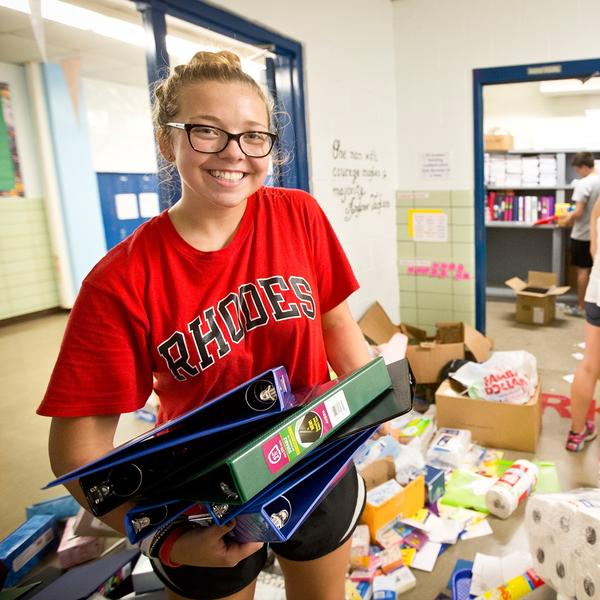 The students and staff in the Bonner Center for Service at Rhodes help students enhance their capacity for compassionate engagement by providing opportunities for community service and personal reflection. If you're interested in finding ways to connect with Memphis area nonprofits and government agencies, stop by this info session. Additionally, if you are eligible for work-study in your financial aid package, come learn how you can work in the community as your work-study position.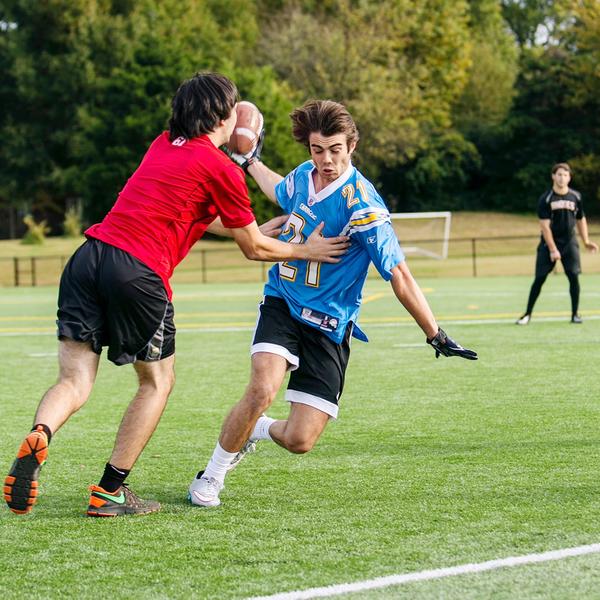 Intramurals & Club Sports
Are you interested in club sports or intramural sports on campus? If so, attend the Recreational Services meeting during Open Rhodes! Intramural sports run year round and include a variety of athletic opportunities for either full teams or individuals wishing to be placed on teams. Looking for something a bit more long-term? Participating in club sports is a great way to meet new friends with similar interests right here on Rhodes campus.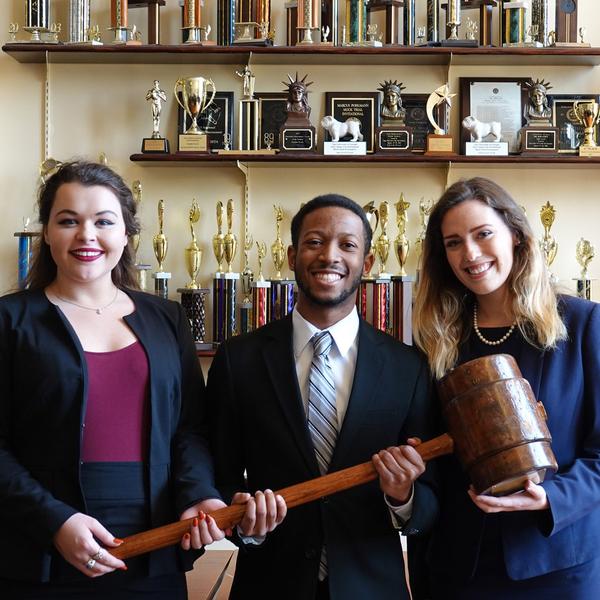 Mock Student Government (TISL)
As a member of the Rhodes chapter of the Tennessee Intercollegiate State Legislature, you will be involved in a one-semester program in mock government that culminates in a convention in the capital building in Nashville, during which students interact and compete with students from a large number of schools in Tennessee. You can choose to be involved as legislators, who draft and debate bills; as lobbyists; as members of the media; or as lawyers, who write briefs and make oral arguments in a moot court competition.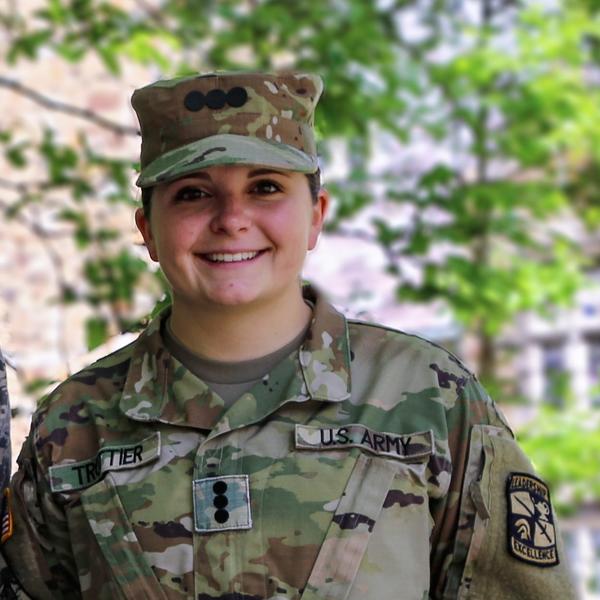 Navy, Army, & Air Force ROTC
Did you know that you can participate in ROTC as a Rhodes student? ROTC is "The Leader" in producing military officers for the Navy, Army, Air Force, and Marine Corps. We not only commission officers into active duty, but into the reserves and National Guard. Four-year STEM scholarships are readily available for motivated students, and they can pay for all your tuition and fees at Rhodes. First-year ROTC courses are designed to be fun and adventurous, and serve as an introduction to ROTC and military life.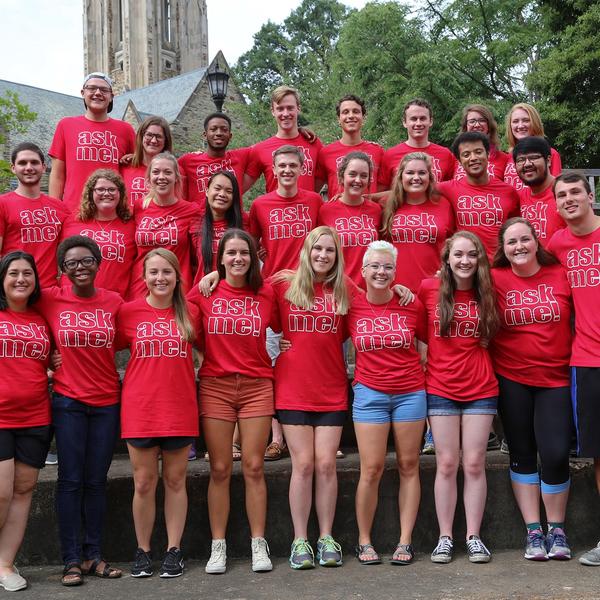 Residence Life and Dining
Join members of the Residence Life and Rhodes Dining staff for an informational session about meal plan options and housing expectations. Learn about the Refectory and the diverse meal plan options available to students. Information about community expectations, Resident Assistants, and hall programming, as well as information about roommate and hall assignments, will be discussed.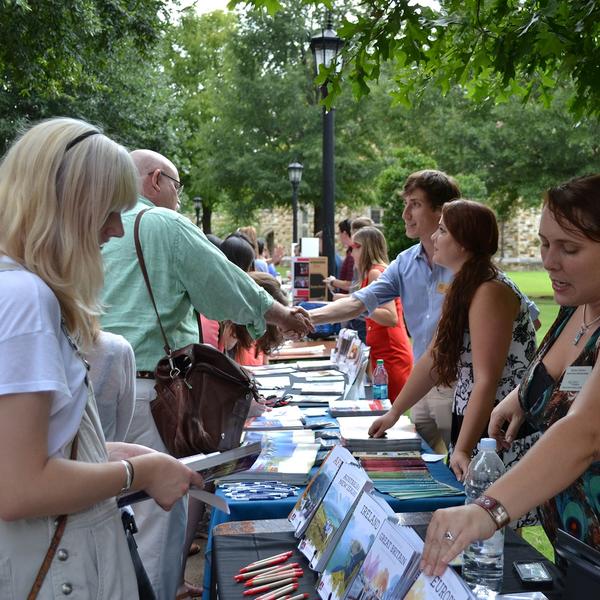 Are you ready to be involved? It's no accident that Rhodes students are involved in more than 100 student organizations on campus. We feel very strongly that the best way to become a well-rounded student is to get involved! This session will give you an introduction to campus activities and organizations, including Greek life, and help you find your niche at Rhodes.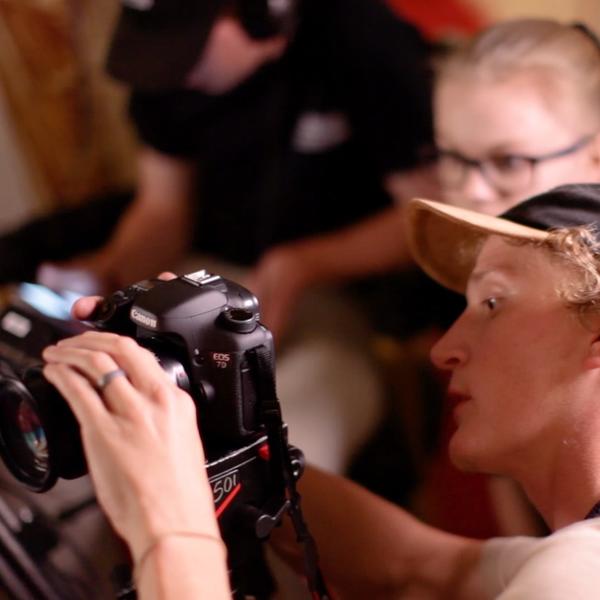 The Mike Curb Institute for Music
This session will introduce resources and opportunities available to Rhodes students through the Mike Curb Institute for Music. The institute's mission is to foster understanding and awareness of the distinct musical traditions of the South and explore the effects the music has had—and continues to have—on its culture, history, and economy. The Curb Institute offers a wide array of student experiences on campus and throughout Memphis connected to the city's rich musical heritage. In addition to opportunities to research, perform, and participate in community engagement through music, the Curb Institute offers ways for students to learn about and gain real-world experience in songwriting, audio/video production, music journalism, and PR/marketing.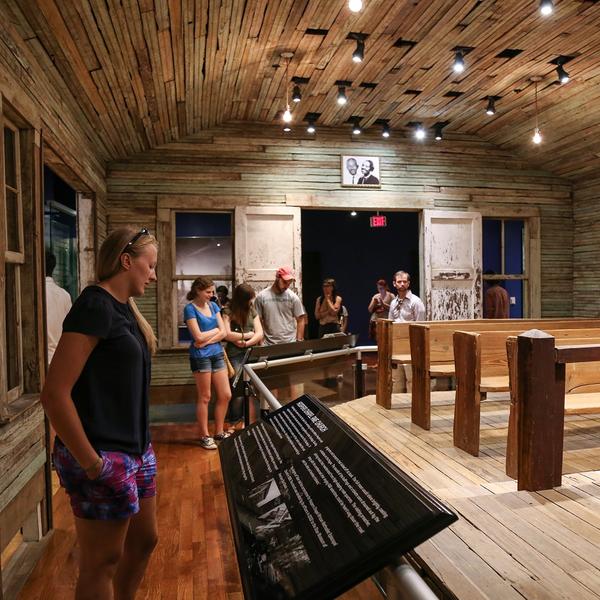 The Lynne & Henry Turley Memphis Center
This mini-session will introduce new students and parents to Rhodes' Lynne and Henry Turley Memphis Center, which connects our campus to Memphis through classes, programs, fellowships, and partnerships. Come learn how the Memphis Center is providing the Rhodes community a chance to understand and shape our city in terms of history, the arts and culture, urban issues, and more.