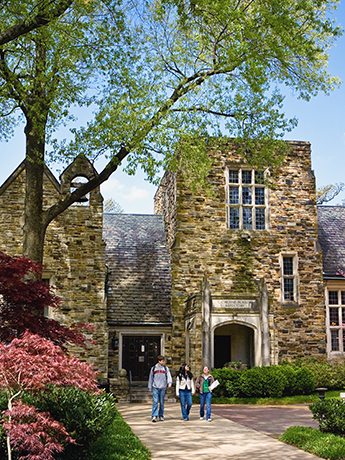 The Catherine Burrow Refectory named in honor of the late Mrs. A. K. Burrow, Memphis, is the College's main dining facility. It encompasses:
The Davis Room, named in honor of the late Thomas B. Davis of Memphis.

The Hugh M. Neely Hall,* the original dining hall on campus, dedicated on November 13, 1928. It was provided through the generosity and affection of the late Mrs. Mary Sneed Neely as a memorial to her husband Hugh M. Neely, a heroic soldier and public-spirited citizen.

The Margaret Ruffin Hyde Hall,* built in 1958 and dedicated in 1993 in honor of the late Dr. Margaret R. Hyde, alumna Class of 1934, benefactor and Trustee of the College.

Rollow Hall, built in 1987, and dedicated on Oct 26, 2002, by Ann Rollow Ross '52 in memory of her parents, John '26 and Louise Mayo Rollow '30, and her sister Lisa Rollow Justis '55.

Renovations to Burrow Refectory, completed in 2012 provided 19,000 square feet of additional space. The expanded facility includes a spacious exhibition-style servery, three new private dining rooms, an elegant new dining hall, and:

The Wilson Fireside Lounge, provided through the generosity of Becky and Spence Wilson.
Burrow Refectory
2000 North Parkway
Memphis, TN 38112
United States