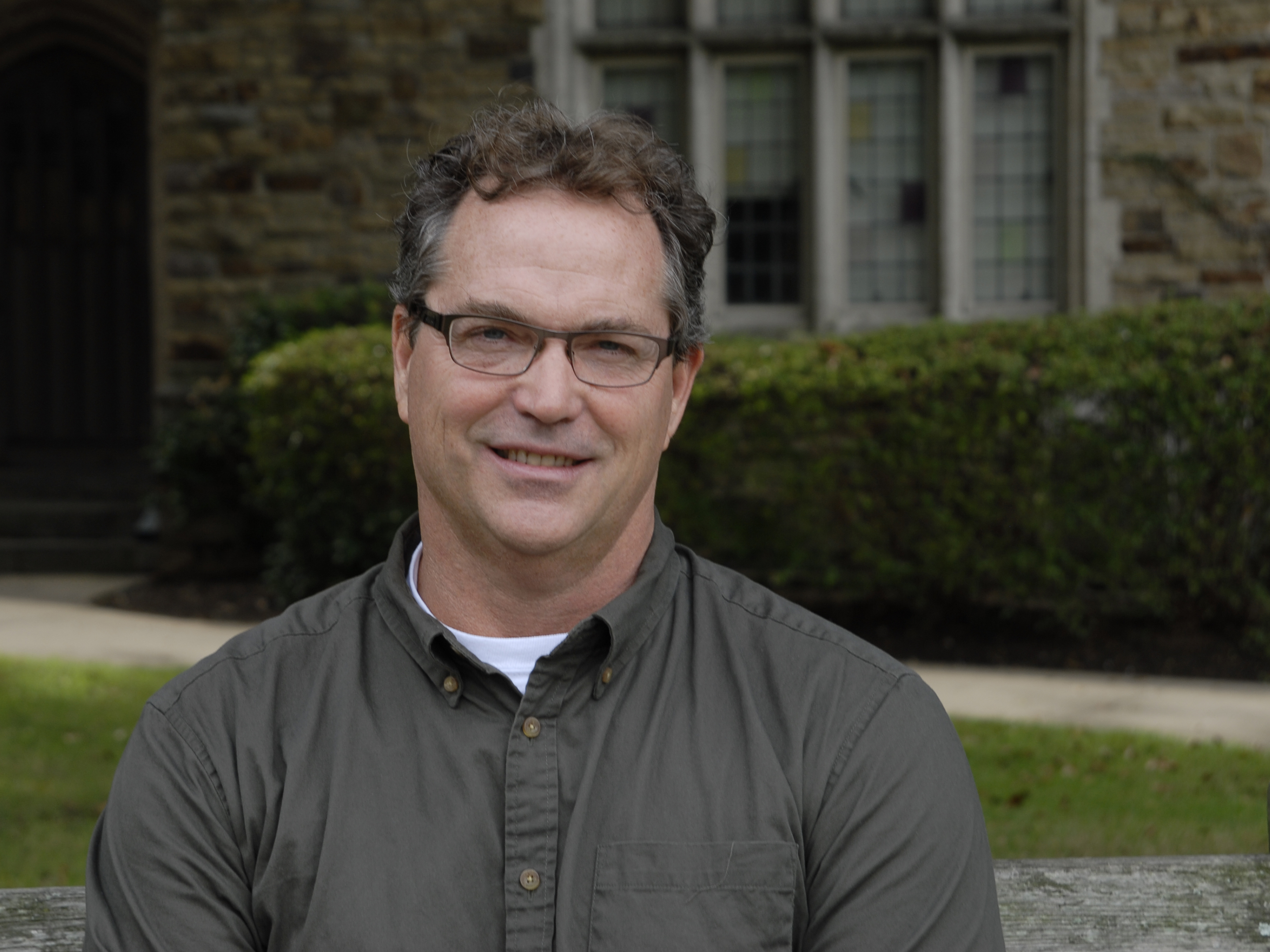 Tom McGowan
Associate Professor of Sociology
I was born and raised in New York City and grew up fascinated by the complexity and diversity of contemporary urban human life.  I became a sociologist because the discipline allows me to practice my life-long passion: studying and working toward the amelioration of social problems. 
Shortly after arriving at Rhodes in 1988 I was provided with the opportunity to develop an intergenerational, service-learning program that allowed students to deconstruct their internalized assumptions regarding aging through constructive interaction with Memphis elders.  The program, known as The Rhodes College Life Histories Project, produced qualitative research data which I used to study service-learning and the process of ontological change, or developmental change in self-understanding resulting from dialogue and interaction with "the other."  The success of the program set me on a career trajectory that consistently combines applied sociological research with traditional liberal arts education.
My objective as a teacher is to cultivate the student's ability to understand and respond to the implications of the knowledge studied. Depending on the course, this objective is pursued through a combination of lectures, classroom dialogue and experiential learning. I enjoy weaving my applied sociological research into course curriculum and welcome student assistance with my applied research projects.
My research interests have meandered over the years. I have worked in the area of social gerontology, service-learning pedagogy, program development, medical sociology and community health, and most recently, violence and peacemaking.  My approach to research design emphasizes the complementary nature of both quantitative and qualitative methodologies.
SELECTED PUBLICATIONS
Thomas G. McGowan, 2007.  The 2007 Memphis TGA Ryan White HIV/AIDS Needs Assessment.  Technical report prepared for the Memphis/Shelby County Health Department and The United Way of the Mid-South in compliance with HRSA requirements for evidence-based administration and allocation of federal funding provided through the Ryan White HIV Treatment Modernization Act of 2006.
Thomas G. McGowan, 2001. "Toward a practitioner's approach to service-learning course design," in the AAHE's Service-Learning in Religious Studies volume, edited by M. McLain and J. Favazza.
Thomas G. McGowan, 1998. "Cultural foregrounding and the problem of representation: Combating ageism through reflexive, intergenerational experience." The Journal of Aging and Identity, vol. 2., number 4,  229-249. 
Thomas G. McGowan, 1996. "Ageism." Encyclopedia of Gerontology, Vol. 1, A2, 1-10, 1996. James Birren, ed. San Diego: Academic Press.
Education
B.A. Communications, Hunter College, CUNY
M.S. Social Research, Hunter College, CUNY
Ph.D. Sociology, University of New Hampshire