Sydney Moyo joins the Department of Biology as an Assistant Professor. Dr. Moyo received his Ph.D. from Rhodes University (South Africa) in 2016. He comes to Rhodes after serving as a postdoctoral researcher at Louisiana State University (LSU), and a postdoctoral fellow at Albany Museum (South Africa). During his time at LSU, Dr. Moyo taught classroom classes on Marine Isotope Biogeochemistry. Dr. Moyo uses invertebrates (e.g. insects, spiders, crabs), biochemical techniques, and mathematical models to reveal the connections between terrestrial and aquatic ecosystems, and how those connections are shaped by humans. Dr. Moyo is originally from Harare-Zimbabwe and enjoys mountain biking, drone flying, and travel.
For more information about Dr Moyo's research and classes, please visit the Moyo Lab Page.
Selected Publications
Chari L D, Richoux NB, Moyo S, Villet M H (2020) Dietary fatty acids of spiders reveal spatial and temporal variations in aquatic-terrestrial linkages. Food webs: e00152.
Moyo S. (2020). Preliminary estimations of insect mediated transfers of mercury and physiologically important fatty acids from water to land. Biomolecules 10(1): 129.
Moyo S. and Jacobs, D. (2020). Alimentary tracers and faecal analysis reveal the foraging behaviour of bats. PloS one 15 (1): e0227743
Mafuwe K. and Moyo S (2020) Dragonfly (Odonata) community structure in the Eastern Highlands Biodiversity Hotspot of Zimbabwe: potential threats of land use changes on freshwater invertebrates, International Journal of Odonatology, DOI: 10.1080/13887890.2020.1768156
Education
Ph.D., Rhodes University (South Africa)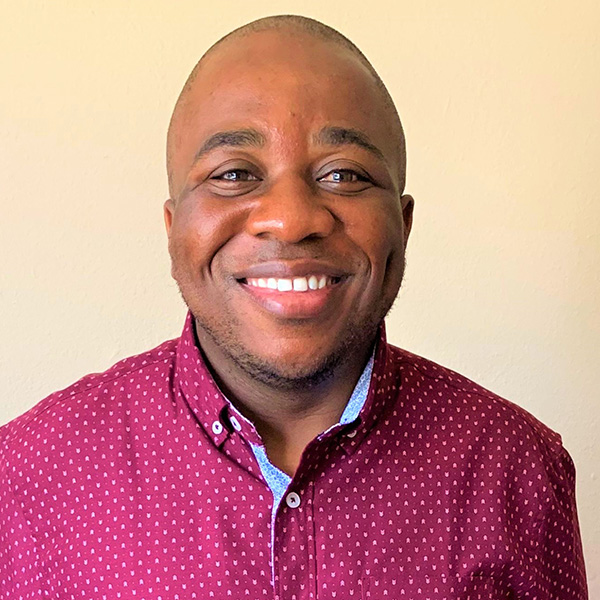 Assistant Professor of Biology