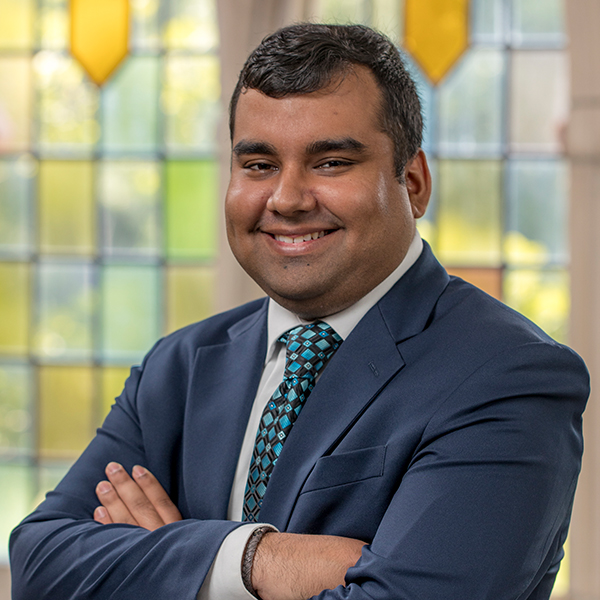 Piyush Kumar
Assistant Director of Admission
Originally from Greenwood, SC, Piyush Kumar is a 2017 graduate of Rhodes, where he completed his degree with a major in Biology. Upon graduating, Piyush worked as a medical assistant at a pediatric clinic in Memphis, and eventually moved to Blacksburg, VA, where he completed his Masters in Biomedical Science at the Virginia College of Osteopathic Medicine. During his time at Rhodes, he was actively involved as a Peer Assistant Leader, SOS Mentor, and Biology Teaching Assistant. Piyush views his heavy background in the sciences as an important asset to students with similar interests. He is happy to be back to guide prospective students to the college that helped shape him into who he is today.

One of Piyush's favorite Rhodes experiences was staying in Memphis for five summers as a Residential Assistant for the Rhodes College Summer Writing Institute. Although his background was heavily weighted to the sciences, he still had the experience that was necessary to help high school students in this two-week, writing intensive program. "I attribute my passion for writing and my growth as an individual to Professor Finlayson in the English department," he says. "She basically taught me how to write effectively, while making me appreciate why choosing Rhodes was the best decision I had ever made. I'll always be grateful to my Rhodes Mom!".

In his spare time, Piyush theory-crafts new recipes for his cheesecake business, spends time with his friends, and is always trying different restaurants in Memphis.