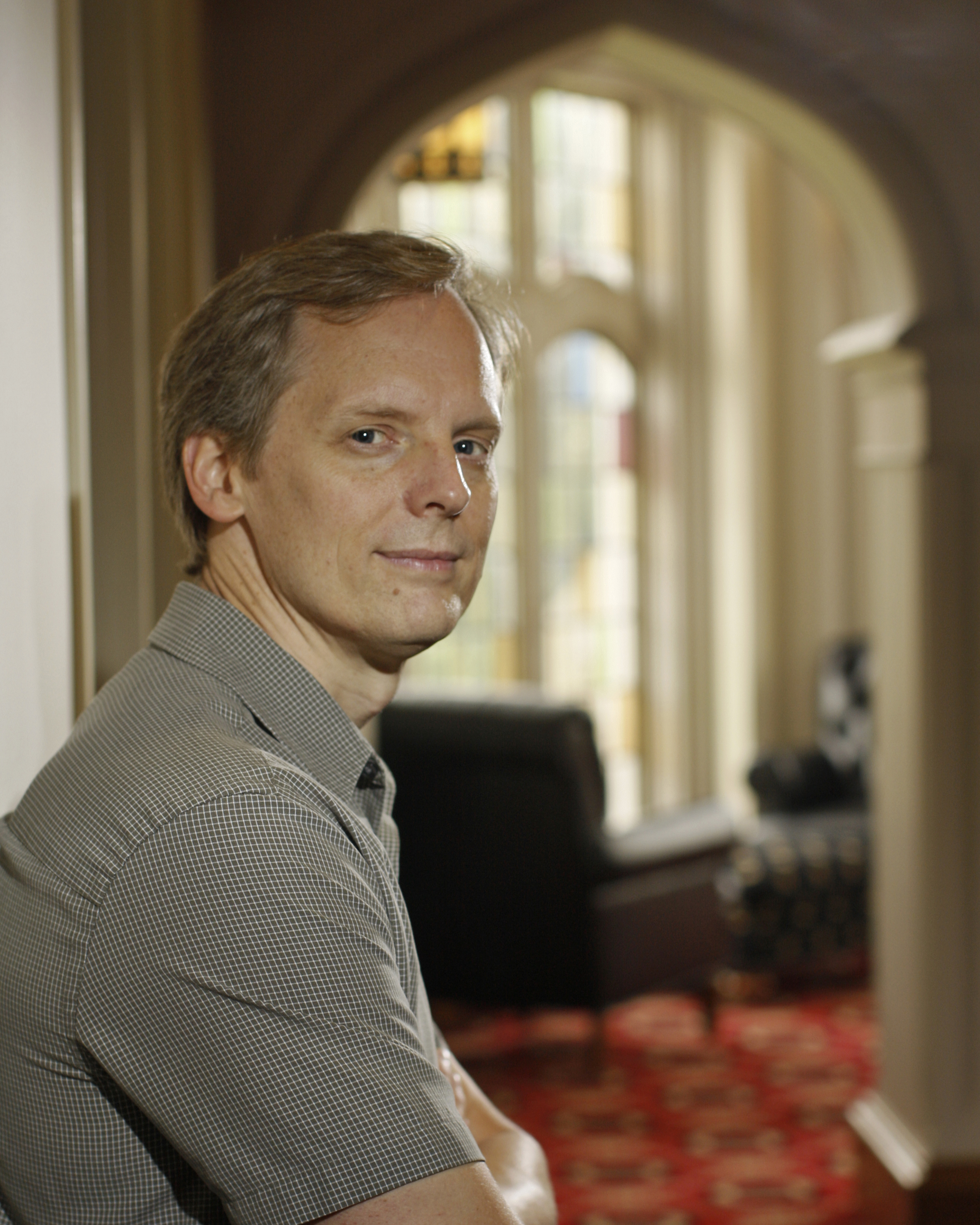 Pat Shade
Associate Professor of Philosophy
Teaching 
I was hired in 1996 to introduce the department's first courses in American Philosophy, but the Rhodes community has helped me develop a much broader teaching profile.  My teaching record includes courses in ethics, medical ethics, the history of philosophy, and philosophy of education, as well as Search and American Studies (I have twice team taught "American Philosophy and Literature" with English Professor Marshall Boswell).  Because Rhodes supports innovative pedagogy, my repertoire now includes service-learning and group work.  These valuable teaching practices wouldn't be possible without my students' intelligence and willingness to experiment.  Student initiative has pushed me to develop courses that help students pursue specific interests, from studying all three of Kant's Critiques in an advanced seminar to developing ideas for educational reform in an Education Practicum. 
Research
My early research focused on developing a pragmatic theory of hope, the result of which was Habits of Hope (Vanderbilt University, 2001). I have since worked on the implications of this theory for education and religion. More recent research interests concern care ethics and virtue ethics, again as they relate to education. In my writing, I work with multiple resources including traditional philosophy, contemporary sociology, literature (e.g., Steinbeck's The Grapes of Wrath, Toni Morrison's Beloved, and Rowling′s Harry Potter series), and pop culture (Buffy the Vampire Slayer). My experiences in interdisciplinary teaching have broadened my interests and insights in ways that hopefully make my work relevant to academics and lay persons alike.
Beyond Rhodes 
A good life is one in which your "job" nicely blends with your other interests and abilities.  Happily, I don't find sharp lines between my work at Rhodes and beyond it.  Still, we all need a variety of activities, and some of my favorites include working out in the yard and in the weight room.  I was once a music major and hope to get drawn back into playing on a more regular basis … sometime.
SELECTED PUBLICATIONS
Habits of Hope: A Pragmatic Theory (Nashville: Vanderbilt University Press, 2001).

"Educating Hopes," Studies in Philosophy and Education 25 (2006): 191-225.

"Embedded Care, Embedded Harm: Challenges to Caring in Steinbeck and Morrison," in John Steinbeck and His Contemporaries, ed. Stephen George & Barbara Heavilin (Lanham, MD: Scarecrow Press, 2007), pp. 171-182.

"Hoping in Nature: Pragmatic Hope and Spirituality," Research in the Social and Scientific Study of Religion, Vol.21, (Leiden: Brill, 2010), pp 175-176.

"Heroic Hermione: Celebrating the Love of Learning," Reason Papers 34 (2012): 89-108.
"The Ends of Courage," in The Handbook of Virtue Ethics, ed. Stan van Hooft (Durham: Acumen Publishing, 2014), pp. 210-19.
Education
B.A., M.A., Colorado State University, Philosophy (Phi Beta Kappa)
M.A., Ph.D, Vanderbilt University, Philosophy