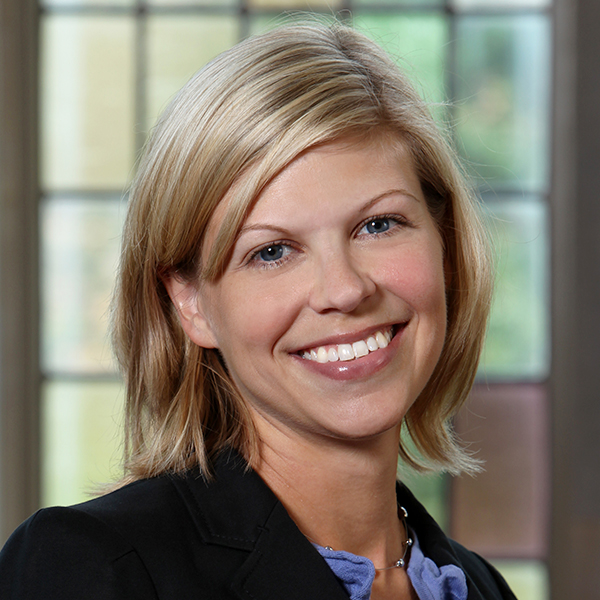 Megan Starling
Interim Director of Admission
A 2002 alumna of Rhodes, Megan Andrews Starling returned to Memphis by way of Atlanta and Thailand. After graduation, Starling earned a Master of Science in conflict management from Kennesaw State University. "This degree was perfect for me in the way that it coupled my interests in psychology and law but also focused on personal empowerment and relationship preservation." Equipped with the ability to "manage conflict," Starling moved to Bangkok, Thailand, for seven months to teach English to Thai children. She loved Thailand, traveling to surrounding areas, taking weekend beach trips, and eating Thai food so much that she had a hard time returning home. Ask her about riding the canal boat to and from work every day and winning the King's race!

As a Rhodes student, Starling studied psychology and was very involved in student life, but feels that her Rhodes experience was especially shaped by membership on the Field Hockey team, the Mock Trial team, and as a Burch Service Scholar. "Those groups were like families to me, and the relationships and experiences I had with them are still some of my most treasured. Rhodes is truly a place that fosters lifelong connections," she says. Such connections were greatly responsible for Starling's return to Rhodes. "I can't imagine a better job than to help students navigate their way to a place that has done so much for me. It's just a small way to give back." Besides serving in Admission, she has enjoyed coaching in the Mock Trial program for the last 2 years.

In her spare time, she loves traveling, any kind of exercise, and spending time with her husband, Justin (also a Rhodes alum!). Of course, enjoying Memphis takes up a lot of Starling's extra time. Having lived in Downtown and now Midtown, you can find her trying out new restaurants and enjoying the benefits of nearby Overton Park!