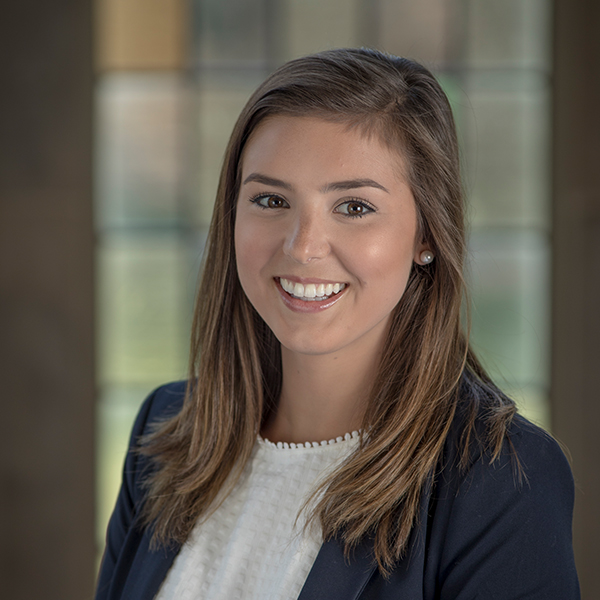 Mason Brown
Assistant Director of Admission
Originally from Richmond, VA, Mason Brown is a 2017 graduate of Rhodes, where she studied both Spanish and psychology. During her time as a student, she was actively involved in varsity athletics, Greek life, The Bridge newspaper, and on-campus research. During her junior year, she was able to study abroad in Madrid, Spain, where she lived in an international dorm and continued to study psychology through a cultural lens. Mason is most proud of founding the Rhodes College Dance Company during her senior year, which promotes creative expression and community engagement through dance and choreography. You can check them out at their showcases at the end of each semester, where the company performs pieces choreographed by students as well as professional dancers in the Memphis community.
One of Mason's favorite Rhodes experiences was staying in Memphis for two summers while she completed internships at Latino Memphis and ALSAC/St. Jude Children's Research Hospital. "Interning at ALSAC/St. Jude was the most incredible experience," she says. "I was lucky enough to get hands-on experience in marketing and work for an amazing cause that provides free treatment, housing, and transportation for patients while producing cutting-edge childhood cancer research—and it's only five minutes down the road!". During her time at ALSAC/St. Jude, she developed a fundraising business plan that will go into effect in 2019 and was able to propose it to the ALSAC CEO and staff members. Despite not being a runner, she ran her first St. Jude half-marathon in December of 2017!
In her spare time, Mason loves taking dance classes, attending concerts at the Levitt Shell, and trying different coffee shops and restaurants in Memphis with her friends.