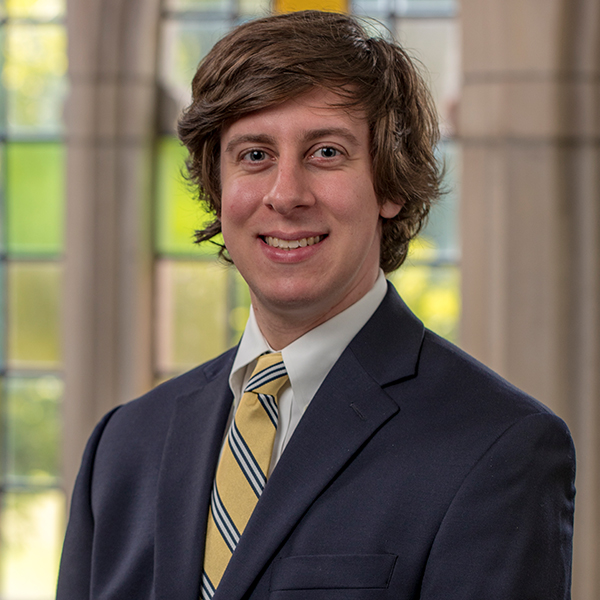 Mac Trammell
Assistant Director of Admission
It took Mac leaving Memphis to realize how much he loved it.
Growing up in the Bluff City, he had been led to believe that Memphis was a notorious place, better known for its faults than its achievements. Late in Mac's high school career the city began to revitalize, though he didn't notice all the positive change happening there until his initial return from his freshman year at Washington and Lee University, a small, private liberal arts school not all that unlike Rhodes.
It took experiencing a new environment to realize what he liked most about his hometown: the food, the music, the complicated history. Not that he didn't enjoy his time at W&L, where he double majored in English and Journalism, but being able to view the city and its growth from afar allowed him the necessary perspective to see how wonderful Memphis really is and is still becoming.
Mac is very passionate about the Memphis Grizzlies and the NBA at large. He also enjoys listening to a variety of new music every week and studying great modern albums. He feels very strongly that Gus's Fried Chicken is the best fried chicken in the world and that you can't find better BBQ anywhere else than Memphis.