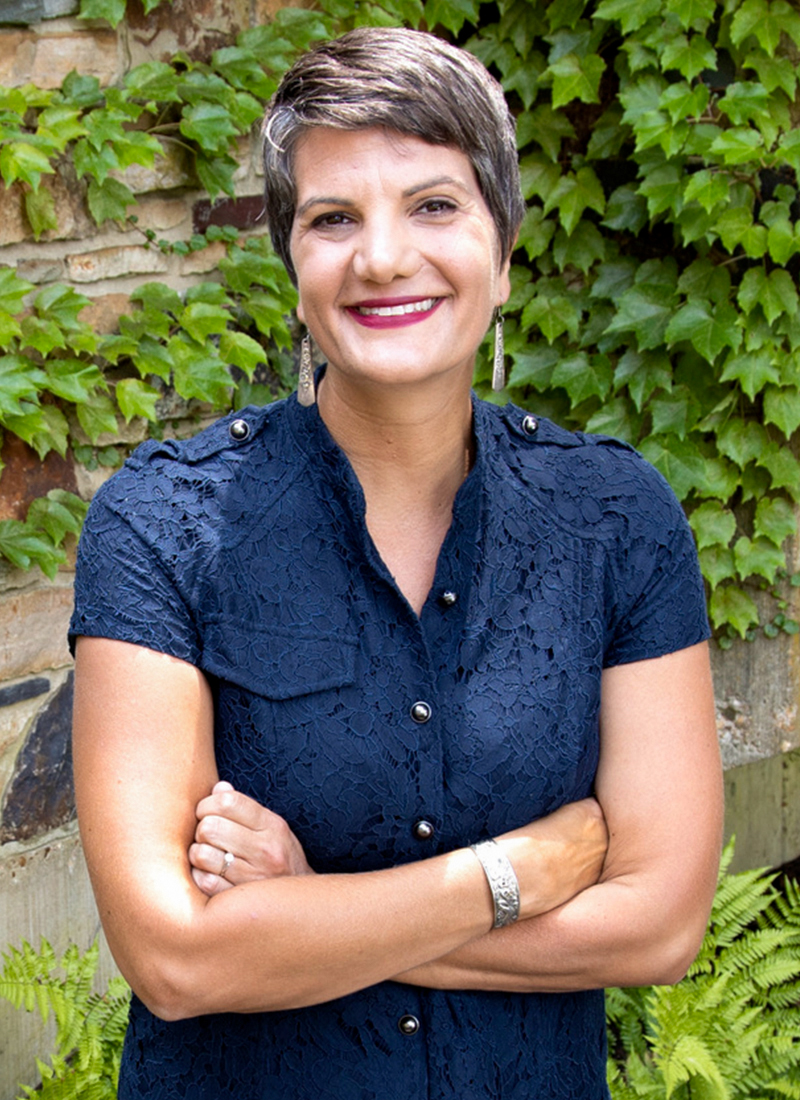 Kimberly Kasper
Assistant Professor of Anthropology
As an anthropological archaeologist, my research and teaching focuses on the ecological and cultural legacy of food and medicinal practices in eastern United States and southeastern Europe. Since I arrived at Rhodes, I have developed more "food" oriented classes as I have seen tremendous interest by students in deconstructing our own industrial foodways (how we got to where we are) and a desire to learn more about alternative subsistence strategies. Overall, my goal in and outside the classroom is to provide tools to digest, interpret and question "evidence," "history," and "authority" within environmental constructions.
At present, I am working on an interdisciplinary project.  We are deconstructing the evolution of food systems and inequality in the Greater Memphis region to understand how changes in land use have resulted in the most obese yet hungriest city in the United States. As a part of this study, over the last ten years, I have excavated 19th century plantations in western TN (Ames land base in Fayette County) to reconstruct the origins of the "Soul Food" diet. To combat this historical shift away from local food production and distribution and teach students about sustainable food systems, I, along with several  students, have organized our first Rhodes Community Garden and the off-campus Overton Park Community Farmers Market. I also work with undergraduates in collaboration with many food and environmentally-oriented non-profits in the Memphis area. My goal is to provide a deeper appreciation of food production, distribution, and access within this unique Southern foodscape.
More information about the Field School in Environmental Archaeology
More information about Dr. Kasper's collaborative archaeological projects, the Rhodes College Arboretum, and food justice work (e.g., Just Food Podcast, Midtown Eats Foodscape Project, Food Justice Speaker Panels)
SELECTED PUBLICATIONS
Kasper, Kimberly 2020 "Preserve and Add Flavor": Barbecue as Resistance in African American Communities from Past to Present. In Black Food Matters. Edited by Ashante Reese and Hanna Garth. University of Minnesota Press.
Kimberly Kasper 2017 Salt Pond Site (RI 110) Archaeobotanical Report. Public Archaeology Lab Report. On file at the Rhode Island Historical Commission, Office of Secretary of State, Boston.
Kasper, Kimberly and Russ Handsman 2015 The Duality of a 21st Century Tribal Museum: Archaeological Research and Museum Stakeholders at the Mashantucket Pequot Museum and Research Center. Archaeological Practices 3(3): 198-207.
Kasper, Kimberly  2012 Seeds for the Future: the Materialities of Traditional Ecological Knowledge. Archaeologies 8(3):269-292.
EXTERNAL GRANTS AWARDED
2021 Associated Colleges of the South. Collaborative Curriculum Grant – "At the Trowel's Edge: Reimagining Inclusivity and Diversity Within Our Archaeological Futures." Co-Principal Investigator. Atlanta, GA ($38,500).
2020 Associated Colleges of the South Pandemic Pedagogy Programmatic
Grant – "Engaging (Outside) Communities in the Remote Classroom." Principal Investigator. Atlanta, GA ($6000).
2018 Associated Colleges of the South Innovative Programmatic Grant – "Just Food: Race, Class, and Gender in the US South." Co-Principal Investigator. Atlanta, GA ($28,000).
2015-2017 USDA Farmers Market Promotion Grant. Principal Investigator. USDA ($100,000).
Education
Ph.D. Anthropology [Archaeology]. U of Massachusetts, Amherst.
M.Sc. Environmental Archaeology and Palaeoeconomy. Sheffield University
M.Sc. Anthropology. Florida State University
B.A. Anthropology and History. Fordham University