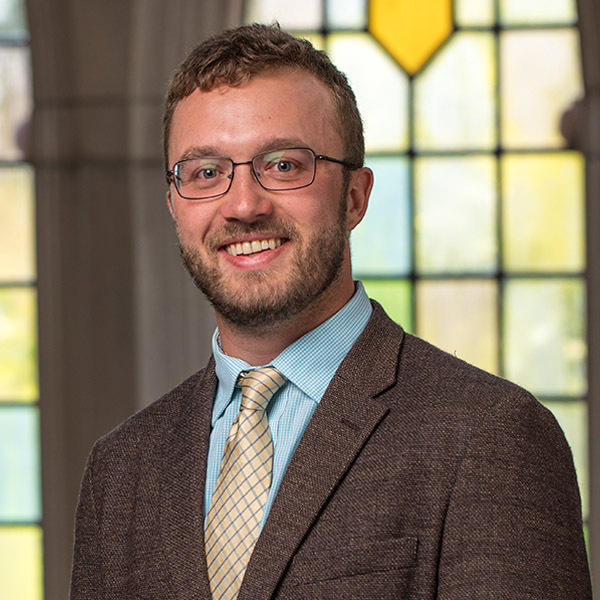 Connor Sutton
Visiting Assistant Professor of International Studies
My name is Connor Sutton and I am incredibly excited to join the Department of International Studies as a Visiting Assistant Professor. I come to Rhodes College after receiving my Ph.D. in political science at Wayne State University in Detroit. I most recently taught courses at Aquinas College ('13) and Eastern Michigan University. As a product of a liberal arts education, I am thrilled to be back in an intimate and service-driven educational environment as a teacher-scholar.
I was born at the end of the Cold War and raised in the historically anomalous period of American unipolarity. As this period comes to an end, the study of international relations is especially important. If we want the 21st century to be different than the 20th, I believe that we need to take the study of international relations seriously – addressing pressing questions with scientific rigor to train the next generation of global leaders.
In my courses, students can expect to address such questions: Is world politics plagued by entropy? Will the liberal international order survive multipolarity? Are democracies unique actors on the world stage? To address these questions (among many others!), I strive to equip students with a set of analytical lenses (e.g. paradigms) to explore these questions and to apply first principle knowledge to current problems through practical skills (e.g. writing and argumentation). I also firmly believe that a liberal arts environment is the ideal place to study these problems. Liberal arts students are fortunate to have exposure to a wide latitude of ideas and experiences, as well as an orientation towards service.
I address similar problems in my own research and apply the interdisciplinary lessons of my own liberal arts education in studying international issues. My primary vein of research explores the correlates of interstate war outcomes. In short, I explore why states win or lose in war? Following Blainey (1988), if "optimism is a viral prelude to war… anything which increases that optimism is a cause of war" and "anything that dampens that optimism is a cause of peace," a sober assessment of the correlates of war outcomes may restrain optimism in the decision to go to war. This is especially important as we see the transition of the international system out of unipolarity and into multipolarity.  
My first contribution to this study was the development of novel terrain data for every interstate war between 1816 and 2003. These data, the War Terrain Indices and Geospatial Representation (WARTIGER) Dataset, provide spatially precise measures of topographic and landcover heterogeneity for interstate contests to better inform the role of space in the study of war. This dataset will appear in a forthcoming edition of the Journal of Conflict Management and Peace Science. Currently, I am working on three additional projects. The first applies these data to existing war outcomes models. The second explores the impact of coup-proofing policy on military effectiveness. The third expands WARTIGER data to include additional types of wars.
The study of international relations can be discouraging but to (perhaps apocryphally) quote Martin Luther, "If I knew the world was to end tomorrow, I would still plant an apple tree today." In the end, I believe this mindset is essential to the successful study of world politics.  When we face seemingly insurmountable problems on an international scale, it is important to remember our obligation to others and to the world around us.
In my free time (yeah right!), I am an avid fly-fisher and tyer, canoeist, an extremely poor banjo player, and enjoy getting lost in new places. I moved to Memphis with my wife (also Dr. Sutton) and our dog Lenny and cat Prim.
Education
Ph.D., Wayne State University
B.A., Aquinas College (Grand Rapids, MI)