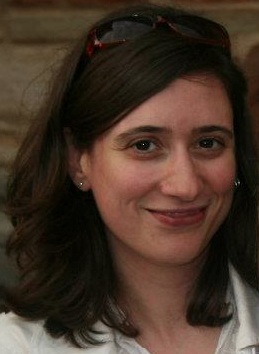 Clara Pascual-Argente
Associate Professor - Head of Spanish Section, L. Palmer Brown Chair in Interdisciplinary Humanities
Professor Pascual-Argente's research focuses on medieval Iberian literature in a comparative context, paying special attention to the dialogue between works produced in the kingdom of Castile (part of present-day Spain) and their Iberian, Northern European, and Mediterranean counterparts. Her main area of interest is the reception, transformation, and political significance of classical culture and narratives during the Iberian Middle Ages. Prof. Pascual-Argente was the Andrew W. Mellon Fellow in Medieval Studies at the University of Notre Dame's Medieval Institute and is the current L. Palmer Brown Chair in Interdisciplinary Humanities at Rhodes.
SELECTED PUBLICATIONS
Books
Alain Chartier. Cuadrílogo invectivo: Traducción castellana del siglo XV. Estudio y edición crítica de Clara Pascual-Argente. San Millán de la Cogolla: Cilengua, 2016.
Articles
"Non-modern Iberia: Notes from a Provincialized Castile." MLN 134 (2019): 480-485.
"'Ad Hispaniae fines:' The Vernacular Translations of Quintus Curtius Rufus and Fifteenth-century Vernacular Humanism." Co-authored with Rosa María Rodríguez Porto. Postérités européennes de Quinte-Curce: Transmissions et réceptions de l'humanisme aux Lumières (XIVe-XVIIIe siècle). Ed. Catherine Gaullier-Bougassas. Turnhout: Brepols, 2018. 189-211.
"'E el señor de Galicia era del linaje de Troya:' El Victorial and the Cultural Memory of Petrismo." La corónica, vol. 45, no. 2, 2017, pp. 241-266. Winner of the John K. Walsh Award for best article in volume 45 of La corónica.
"Iberian Gower." The Routledge Research Companion to John Gower, edited by Brian Gastle, Ana Sáez Hidalgo, and R. F. Yeager, Routledge, 2017, pp. 210-221.
"The Survival of Medieval Antiquity: Fifteenth-Century Transformations of the Roman Antique Tradition in Castile and Beyond." Early Modern Constructions of Europe, edited by Florian Kläger and Gerd Bayer, Routledge, 2016, pp. 71-89.
"La huella de las Sumas de historia troyana en la Confessio Amantis castellana." Revista de Filología Española, vol. 95, no. 1, 2015, pp. 97-122.
"'Nueva Maestría:' Recontextualizing Castilian Clerical Poetry Within and Beyond the Mester." Romance Quarterly, vol. 62, no. 3, 2015, pp. 182-192.
"Remembering Antiquity in the Castilian Confessio Amantis." John Gower in Late Medieval Iberia: Manuscripts, Influences, Reception, edited by Ana Sáez Hidalgo and R.F. Yeager, D.S. Brewer, 2014, pp. 153-164.
"'A guisa de varón:' Masculinity and Genre in the Poema de mio Cid." Bulletin of Hispanic Studies, vol. 90, no. 5, 2013, pp. 539-556.
"'El cabdal sepulcro:' Word and Image in the Libro de Alexandre."  La corónica, vol. 38, no. 2, 2010, pp. 69-98.
"From Invectivo to Inventivo: Reading Chartier's Quadrilogue invectif in Fifteenth-Century Castile." Chartier in Europe, edited by Emma Cayley and Ashby Kinch, D.S. Brewer, 2008, pp. 119-133.
Education
Ph.D., Spanish Literature and Cultural Studies, Georgetown University
M.A., Romance Philology, Universidad de Salamanca
B.A., Hispanic Philology, Universidad de Salamanca
B.A., Literary Theory and Comparative Literature, Universidad de Valladolid