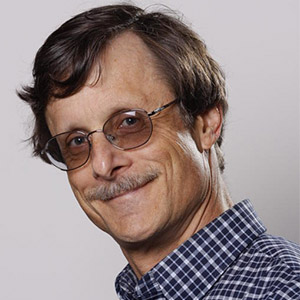 Chris Wetzel
Emeritus Professor of Psychology
Biography
Chris Wetzel grew up in a suburb 35 miles north of Chicago. He lived the life of Christopher Robin in "a 1,000-acre wood." He grew up on a 1,000-acre rural, prep school campus where his father was an English teacher and coach (football and track). He led an idyllic life until he decided to go South to college at the University of North Carolina. After surviving the late 60's and early 70's as "a Yankee, hippie, draft dodger, religious cult member," he graduated, only to find himself back in Chapel Hill for another 5-year stint in graduate school (in social psychology). But his luck turned when he met the lovely Marsha Walton (on a blind date!). 
After earning his Ph.D., Chris accepted a job at Duke University. The next year, Duke decided to eliminate the social psychology program, so Chris migrated to Ole Miss. Unfortunately, Marsha was still working on her Ph.D., so they had a "long-distance" marriage for 1 year, until she finished her degree and got a job at an obscure college in Memphis called Southwestern. 
They maintained a "commuter marriage," alternating visits to each other's apartments for two more years. These week-end trysts finally lead two years later to Marsha giving birth to a child, Jennifer. This pivotal event finally forced the couple together as Chris left Ole Miss to join Marsha at what was now called Rhodes College. They have lived happily ever after.
Chris' hobbies involve outdoor activities: backpacking, whitewater canoeing, and canoe tripping. He and Marsha own 10 acres of "unimproved" land near the Cohutta wilderness on the North Carolina, Tennessee, Georgia border. For 10 years, Chris has been fantasizing about building a cabin there. He has paddled the Grand Canyon (albeit in a raft) and plans to spend a few weeks every summer for the next 10 years paddling the Voyager (fur-trading route) from Lake Superior to the Arctic Circle.
Research Interests
Learn more about Professor Wetzel's research.
My research interests fall within the general area of social psychology. A central interest is in prejudice and stereotyping where I have 3 inter-related projects going:
Causes and consequences of becoming aware of white privilege. Given that our culture subtly provides advantages to White people that are not available to non-Whites, how can awareness be increased and what are the consequences of doing so for people's racial attitudes? To study these issues, I have developed a computer game/simulation of how racial privilege creates inequity and how it might be reduced. I am currently determining the impact of the game on 35 different race-related constructs and on the player's moods. 
Campus Climate: I am interested in assessing and improving Rhodes' campus climate regarding diversity issues. Through an internet survey, I have been collecting for the past eight years campus wide assessments of  student perceptions of the climate. My collaborators in this endeavor are Drs. Anita Davis and Carla Shirley plus a host of students.
Another interest area is in "illusion and bias," people's tendency to be deceived and to make suboptimal judgments. These interests have been shuffled to the back burner:
Detecting incompetence. The roles of the illusion of learning, one′s willingness to admit ignorance, and social/conversational norms in making it so difficult for people to recognize imposters and con-artists.
Web Materials
Courses I have taught in the recent past and I may teach again, schedule permitting:
Psychology 110 - EXPLANATIONS OF PARANORMAL PSYCHOLOGY
Psychology 309 - HUMAN JUDGMENT & DECISION PSYCHOLOGY
Education
B.A., M.A and Ph.D. University of North Carolina, Chapel Hill (Phi Beta Kappa)