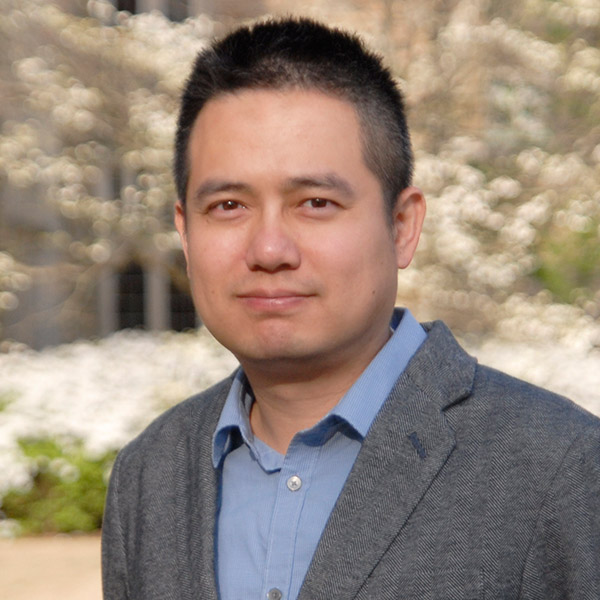 Chia-rong Wu
Associate Professor - Chinese
Chia-rong Wu is an Associate Professor of Chinese Studies. Dr. Wu received his Ph.D. in Comparative Literature from the University of Illinois at Urbana-Champaign. Dr. Wu specializes in modern Chinese literature and cinema and Sinophone studies. His research interests include strange fiction (志怪), ghost-island literature (鬼島文學), cultural geography, and ecocriticism. Dr. Wu is the author of Supernatural Sinophone Taiwan and Beyond (Cambria Press 2016).
SELECTED PUBLICATIONS
Book
Supernatural Sinophone Taiwan and Beyond. Amherst, NY: Cambria Press (Sinophone World Series), 2016.
Peer-Reviewed Journal Articles
"Hong Kong Identity in Question: Fruit Chan's Uncanny Narrative and (Post-)97 Complex." American Journal of Chinese Studies 24.1 (2017): 43-56.

"Across Boundaries: Cultural Glocality in Ang Lee's Film Production." Virginia Review of Asian Studies 18 (2016): 181-191.

"Re-Examining Extreme Violence: Historical Reconstruction and Ethnic Consciousness in Warriors of the Rainbow: Seediq Bale." ASIANetwork Exchange 21.2 (2014): 24-32.

"Re-Positioning Taiwan: Spatial Politics and Cultural Landscape in Dancing Crane's Heterogeneous Writing." Studies on Asia, Series IV. 3.1 (2013): 211-240.

"Writing as Rituals at the Postmodern Juncture: Translocal Imagining in Zhu Tianwen's A Sorceress' Discourse." New Zealand Journal of Asian Studies 14.2 (2012): 54-66.
"Revisiting Local History and Ghostly Memory in Shawna Yang Ryan's Locke 1928." Asian American Literature: Discourses and Pedagogies 3 (2012): 39-52. 
"Ghosting America: Cross-Cultural Shadows in Maxine Hong Kingston's Memoirs." Interactions 20.1-2 (2011): 161-173. 
"Remapping the Ethno-Scape of Taiwan: Representation of Violence in Dancing Crane's Remains of Life." The American Journal of Chinese Studies 17:1 (2010): 37-49.
Book Reviews
Review of Yenna Wu's edited volume, Li Ang's Visionary Challenges to Gender, Sex, and Politics, in ASIANetwork Exchange 24.1 (2017): pp. 162-165.
Review of Brian C. Bernards's Writing the South Seas: Imagining the Nanyang in Chinese and Southeast Asian Postcolonial Literature, in CLEAR (Chinese Literature: Essays, Articles, Reviews) 38 (2016): pp.179-182.
Refereed Book Chapters

"Ang Lee." 100 Entertainers Who Changed America: An Encyclopedia of Pop Culture Luminaries. Ed. Robert C. Sickels. Greenwood, 2013. 336-343.

"A Spectralized Canon: Amy Tan and Chinese American Haunting." Positioning the New: Chinese American Literature and the Changing Image of the American Literary Canon. Ed. Tanfer Emin Tunc and Elisabetta Marino. Newcastle, UK: Cambridge Scholars Publishing, 2010. 15-25.
Education
Ph.D., Comparative Literature, University of Illinois at Urbana-Champaign