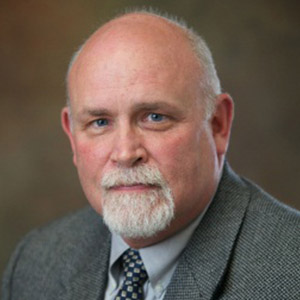 Barron Boyd
Director, Buckman Center for International Education
After a 40-year hiatus I have returned to Rhodes as the Coordinator of the Buckman International Studies Initiative, which seeks to provide premier experiential learning opportunities for Rhodes International Studies majors. Having graduated from Rhodes (then Southwestern at Memphis) in 1971 as an IS major, I received my PhD in Government and International Studies from the University of South Carolina and joined the faculty of Le Moyne College, in Syracuse, New York. During my time there I taught political science and international politics courses, chaired the Political Science department, was founding director of the Peace and Global Studies Center and most recently served three years as interim Dean of Arts and Sciences. I am also a member of Phi Beta Kappa at Rhodes.

Since first going to Botswana in 1984, I have frequently visited South and southern Africa doing research, attending conferences, giving lectures, and leading delegations of students and faculty on study tours. After being awarded a National Endowment for the Humanities summer teaching fellowship at Yale University, I was asked to join Yale's Southern African Research Program (SARP) and I was part of the SARP delegation observing the 1994 election which ended apartheid and made Nelson Mandela president of a non-racial, democratic South Africa. Most recently I traveled to South Sudan doing research and assisting a school construction and well digging project in the remote village of Ariang.
I am particularly happy to be back at Rhodes coordinating the Buckman International Studies Initiative since the generosity of the Buckman family to Rhodes College, generally, and to the International Studies Department, in particular, transformed international studies at Rhodes. The Buckmans have provided resources and opportunities for IS majors which were inconceivable when I was here. During my undergraduate years, instead of occupying the beautiful classrooms and comfortable offices of Buckman Hall for its six full-time faculty members, the entirety of the IS department--two faculty members and it's redoubtable secretary, Hazel Bihm--was located on the second floor of Mallory gymnasium. Afternoon classes were often punctuated by the shouts, whistles, oaths and echoes of bouncing balls during basketball practice. And it smelled like, well, a gym.

In 1970 Professor Yerger Clifton had just begun the "Southwestern British Studies at Oxford" summer program and if one wanted to study abroad for a semester or a year she or he could go to Aix-en-Provence, France. That's it, just France, and just Aix-en-Provence. What a far cry from today's Buckman Center for International Education with its dozens of study abroad options and the Mertie Buckman International Internship Program which provides qualified IS majors with financial support for opportunities to work abroad during the summer.
I must confess that I appreciate such programs more than most. My family had limited means, and though I was fascinated by international relations while at Rhodes College, and graduated with Honors and was Phi Beta Kappa, I never had the resources to travel abroad as a student. So it is with great anticipation that I look forward to working with the faculty, staff, and students of Rhodes College, as well as professionals in the field of international education, to develop something that I never had--affordable, cutting-edge, world-class programs in global experiential learning at my alma mater.
SELECTED PUBLICATIONS
"International Relations and the Black Africa Handbook Data", International Studies Notes. vol 5, no. 1, (Spring) 1978, pp. 18-24.
"Southern African Interactions: The Foreign Policy Perspective", in Timothy E. Shaw and Kenneth Heard (eds.) Cooperation and Conflict in Southern Africa. Dalhousie University Press, 1976, pp. 98-117.
"The Origins of Boundary Conflict in Africa," in Mark DeLancey (ed.) Aspects of International Relations in Africa. Longmans, 1982.
"African Boundary Conflict: An Empirical Analysis", African Studies Review. vol. XXII, no. 3 December 1979, pp.1-14.
"A Subsystemic Analysis of the Southern African Development Coordination Conference, African Studies Review. vol. XXIV, no. 2, 1986, pp. 46-61.
"French Foreign Policy in the Third World", in G. Raymond and P. Taylor (eds.) Third World Policies of the Industrialized Nations. Greenwood Press, 1987, pp.45-65.
"South Africa and its Neighbors: Continuity and Change in the Post-Apartheid Era", Politikon: South African Journal of Political Studies. Vol 19, No 2, June 1992, pp. 66-80.
"Trends in the Analysis of South African Politics, 1960-90",in Mark DeLancey (ed.) Handbook of Political Science Research on Africa, 1960-1990. Greenwood Press, 1992, pp. 255-276.
"Perspectives on South Africa′s Future: Review Essay," African Studies Review. Vol. 35, No. 3, December 1992, pp 105-13.
"South Africa and its Neighbors," in James Chipasula and Alifeyo Chilivumbo (eds.) South Africa′s Dilemmas in the Post-Apartheid Era. University Press of America, 1993.
"Parchment Barriers Revisited: The U.S. and South African Bills of Rights." Safundi: The Journal of South African and American Studies 22 (April 2006).
"South African Perspectives on the United States," in David Levinson and Karen Christensen (eds.)Global Perspectives on the United States,  Berkshire Publishing, 2007 pp.580-584.
Major Awards and Grants received:
--National Endowment for the Humanities, Fellowship for College Teachers
Seminar Topic: The Political Mythology of Race,
Yale University, Leonard Thompson, Director , Summer 1985
--National Endowment for the Humanities, Fellowship for College Teachers
Seminar Topic: Human Rights in Theory and Practice.
University of Buffalo, Claude Welsh, Director, Summer 1992
--Project Director, US Department of Education, Title XI Grant for International Studies and Foreign Languages (UISFL) grant.  "Creating a Peace and Global Studies Program at Le Moyne College," 2001
--Project Director, Fulbright-Hays Group Study Grant, US Department of Education, summer 2004. Organized and led a group of thirteen social studies teachers from Central New York on a five-week study tour of South Africa.
--Project Director, US Department of Education, Undergraduate International Studies and Foreign Language (UISFL) grant "Globalizing the Le Moyne Core: Exploring Justice in an Interdependent World." 2009.
--Robert J. O'Brien S.J. Service Award, Le Moyne College, 2008
--Ignatian Award, Honorary Alumnus, Le Moyne College, 2012
Education
PhD University of South Carolina