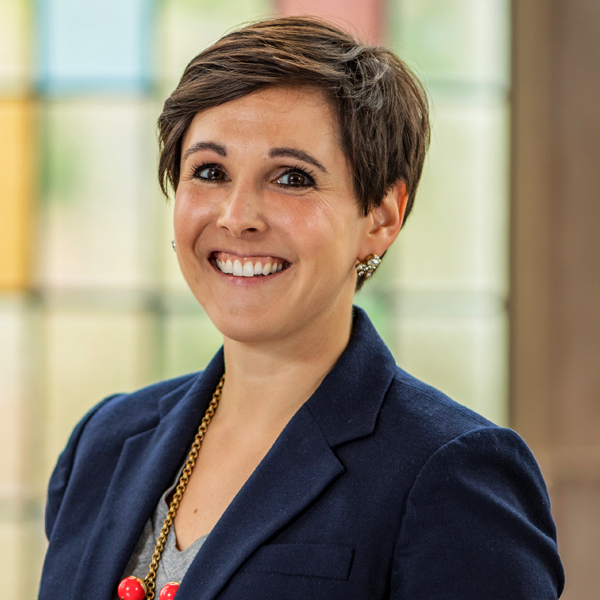 Ali Hamilton
Associate Director of Admission
As a 2008 graduate of Centre College, Ali is no stranger to the benefits of a liberal arts education. She spent her time at Centre studying English Literature, editing and writing for the college's literary magazine, and studying abroad in London, England. She loved college so much, that she decided to stick around and work in college admission. Higher education became a passion for Ali, and after a few years she went to work for Teach for America in Atlanta, GA, to learn more about the broader field of education. Her work taught her a lot about the challenges around education imbalances. 
Because she missed being a student, Ali returned to school at the University of Georgia, where she studied college access and success and internationalization. She completed her M.Ed. in higher education from UGA in 2016, and moved to Memphis to resume college admission work at Rhodes College. She misses being in school again, but figures the next best thing is working for a college, and a beautiful one at that! At Rhodes, Ali works with various community based organizations that serve students from low-income, first-generation, or underserved backgrounds. She loves Rhodes for its commitment to community service in Memphis. Like many of the students, faculty, and staff, Ali also volunteers in her free time. She is impressed by the opportunities afforded to Rhodes students through research, internships, and collaborations in the city of Memphis.
As a new Memphian, Ali enjoys the music history and culture in Memphis, as well as the food. She has traded her vegetarian ways for a plate of Gus's fried chicken. In her free time, Ali enjoys running at an unimpressive pace in Overton Park, disco dancing downtown, and rummaging through thrift stores on Broad Ave. She is a self-proclaimed music buff, bagel connoisseur, amateur collector of antiques, and is working on a moderate to severe shoe-buying problem.