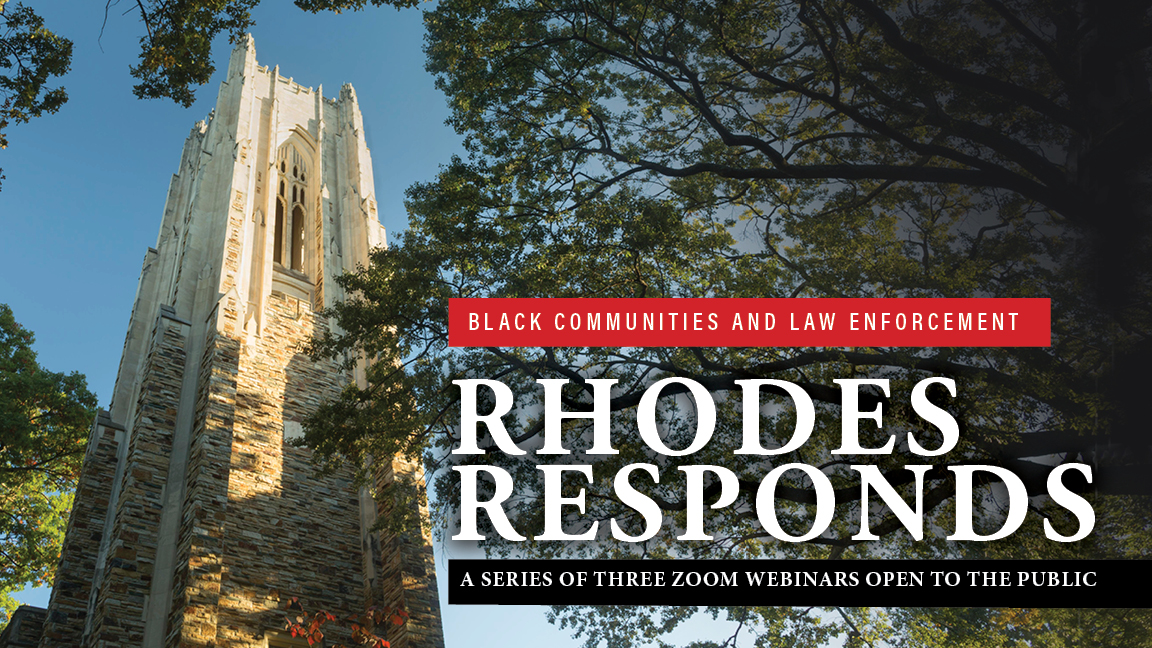 As part of Rhodes' efforts to offer expertise to the public on the most important issues of the present, the college is launching a second Rhodes Responds series, Black Communities and Law Enforcement.
The panel discussions will focus on recent protests on police brutality, the history of racism against Black communities, and imagining futures in response to calls for reform and abolition. 
"The aim of Rhodes Responds is to serve our community by bringing the best of liberal arts teaching and learning to a wider audience in response to pressing current issues. This series on Black communities and law enforcement is of particular urgency. I am grateful to our talented faculty and staff who have created this program and who are so generously sharing their expertise," says President Marjorie Hass.
Please view the announcement for additional information.
The series will be broadcast live through Zoom and on the official Rhodes College Facebook. The panel topics and participants are:
"LOOKING TOWARD THE FUTURE: What's Next? Reimagining a Just Tomorrow"
Wednesday, July 22, 2020, 7:00 p.m. CDT
REGISTER
Featuring:
Kristie Lipford, PhD
Assistant Professor of Urban Studies, Rhodes College
Duane T. Loynes Sr., PhD
Assistant Professor of Urban Studies and Africana Studies, Rhodes College
Archandria Owens, PhD
Associate Director of the Counseling Center, Rhodes College
Moderated by:
Aixa Marchand, PhD
Assistant Professor of Psychology and Educational Studies, Rhodes College