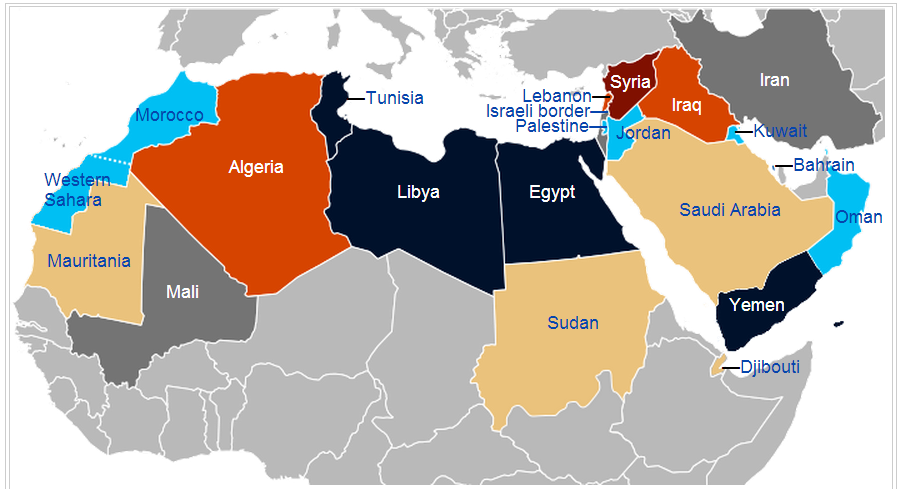 Stability and Democracy in the Middle East
Dr. Esen Kirdis, PhD University of Minnesota Twin Cities, Associate Professor of International Studies
Middle East politics is associated with instability, oil, and authoritarianism. Nonetheless, the Middle East also encompasses stable states with no oil, such as Oman, Morocco and Jordan, as well as states with democratic institutions, such as Lebanon, Tunisia and Turkey. To understand stability and democracy in the Middle East today, this course will look into one of these issues each week: 
1.     Between secularism and democracy: Turkey
2.     The stable monarchies: Oman, Morocco, and Jordan
3.     Between military rule and democratization: Egypt
4.     The Arab democracies: Lebanon & Tunisia

Readings will be provided as PDF's.
Four Wednesdays: October 2, 9, 23, and 30 | 5:30-7:30 p.m. | Tuition: $220 | .8 CEU
Register for this Course
________________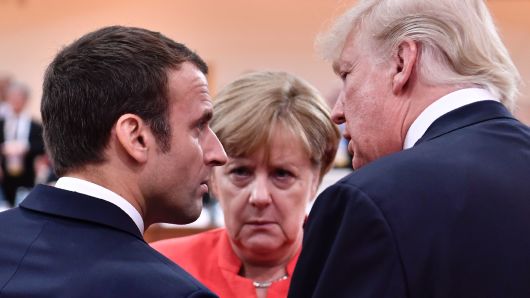 Coming Together or Drifting Apart? European Populism and Trump's America
Dr. Nikolaos Zahariadis, PhD University of Georgia, Professor of International Studies
The course looks at political and economic changes in Europe in light of the recent European elections to assess the current state of the transatlantic relationship. We will examine political trends in major European states, Brexit, intellectual ties between the far right and the US, as well as economic changes to gain a deeper understanding of whether and how Europe relates to the United States. To acquire more analytical leverage, we will compare US-European relations during the Obama and Trump administrations.
Readings will be provided as PDF's.
Three Tuesdays: October 8, 22, and 29 | 5:30-7:30 p.m. | Tuition: $165 | .6 CEU
Register for this Course
________________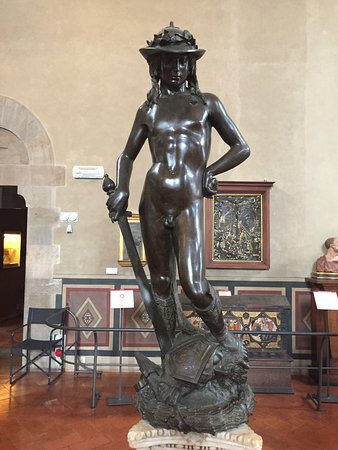 Donatello and the Dawn of Renaissance Art
Dr. Victor Coonin, PhD Rutgers University, Associate Professor of Art and Art History
The Italian sculptor known as Donatello helped to forge a new kind of art—one that came to define the Renaissance. His work was progressive, challenging, and even controversial. Using a variety of novel sculptural techniques and innovative interpretations, Donatello uniquely depicted themes involving human sexuality, violence, spirituality, and beauty. But to really understand Donatello, one needs to understand his changing world, marked by the transition from Medieval to Renaissance style and to an art that was more personal and representative of the modern self. Donatello was not just a man of his times; he helped shape the spirit of the times he lived in and profoundly influenced those that came after.
This Meeman class will coincide with the publication of Professor Coonin's new book on Donatello, the first monograph to appear on this famous Renaissance sculptor in 25 years. Class will feature all the major works of Donatello, and controversies that still intrigue in the study of this great Renaissance master.
Class 1: Artistic Formation and The Business of Art
Class 2: Adorning the City of Florence and The Paduan Journey
Class 3: Homecomings and Continuing Controversies
Text: A. Victor Coonin, Donatello and the Dawn of Renaissance Art, Reaktion Books, August 2019, ISBN 978-1789141306
Three Thursdays: October 10, 17, and 24 | 5:30-7:30 p.m. | Tuition: $165 | .6 CEU
Register for this Course
________________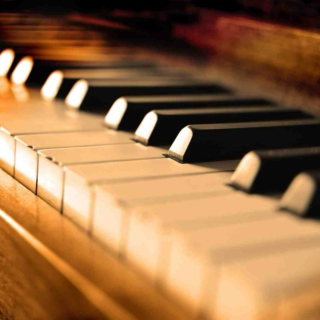 The Romantic Piano
Dr. Thomas Bryant, D.M. Northwestern University, Associate Professor of Music, Piano Coordinator
What is it about music for the pianoforte that makes it so romantic? Why is it that this music moves one so much? This mini-course will explore the great classics for the piano, beginning with late Classicism and journeying through the 19th-century Romantic period. Students will enjoy music from late Mozart and Beethoven to such geniuses as Schubert, Schumann, Chopin, Brahms, and Liszt. Enroll, and be ready to soar with the Romantics!
Readings will be provided as PDF's.
Four Thursdays: October 31, November 7, 14, and 21 | 5:30-7:30 p.m. | Tuition: $220 | .8 CEU
Register for this Course
Classes will meet in Hassell Hall 100
________________