Fall 2021 Meeman Center Schedule
Navigate through the dropdown menus below for full course descriptions and schedules. You may register for any of the in-person or virtual courses below by visiting our registration page.

If you have any questions or comments, please contact the Meeman Center, collegeevents@rhodes.edu.
Students who plan to come to campus and participate in in-person classes must be fully vaccinated which means they are two weeks past their final Covid vaccine. Classes taught in person will follow the college's protocols on masking and social distancing.   
In-Person courses arranged by start date:
September 29 - Jews, Christians, and Muslims in Medieval Spain
Jews, Christians, and Muslims in Medieval Spain
Dr. Sarah Ifft Decker
Four Wednesdays: Sept. 29, Oct. 6, 13, 20
5:30-7:30 P.M. CT
Tuition: $220
Register
From the 8th through 15th centuries, what is now Spain was divided into a variety of Christian- and Muslim-ruled kingdoms—and was one of the few places in Europe where, for a time, Jewish, Christian, and Muslim communities lived side-by-side. The term convivencia, coined to describe life in the medieval Spanish kingdoms, invokes images of interfaith tolerance and harmony. This course will examine interfaith amity and its limits by exploring the wide range of interactions between Jews, Christians, and Muslims in this unique cultural environment, from the Islamic conquests of the 8th century through the expulsions and conversions of Jews and Muslims in the 15th and 16th centuries. The example of medieval Spain reminds us that interfaith hostility is not inevitable—but also that coexistence is not always uncomplicated.

Sarah Ifft Decker, Ph.D., Yale University; Assistant Professor of History
October 27 - Paris: City of Ladies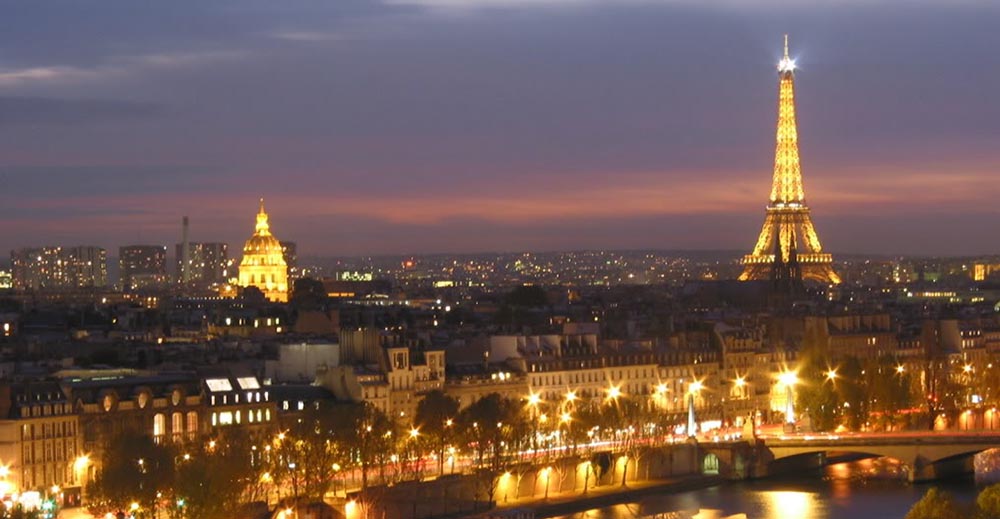 Paris: City of Ladies
Dr. Shira Malkin
Four Wednesdays: Oct. 27, Nov. 3, 10, 17
5:30-7:30 P.M. CT
Tuition: $220
Register
This course offers a fresh perspective on the City of Light, featuring women of note who shaped and were shaped by the French capital over time. Starting with Geneviève, the patron saint of Paris, we will explore writers and politicians who championed the rights of women and celebrated the city-- such as Christine de Pisan; Marie de Médicis; revolutionary Olympe de Gouges; novelist George Sand; philosopher Simone de Beauvoir; and Holocaust survivor Simone Veil. We will also discuss the Nobel-prize winning scientist Marie Curie and cultural icons Sarah Bernhard and Edith Piaf.

Shira Malkin, Ph.D., SUNY-Buffalo; Doctorat, Université Paris-Diderot; Associate Professor of Modern Languages and Literatures (French)
November 8 - Urban Inequalities: Race and Class in the City

Urban Inequalities: Race and Class in the City
Dr. Evelyn Perry
Three Mondays: Nov. 8, 15, 22
5:30-7:30 P.M. CT
Tuition: $165
Register
In this course, we will begin to explore how cities are made, experienced, and contested. We will work to better understand how race, class, and place shape people's lives and opportunities and how inequities are reproduced (and sometimes challenged) in the city. We will also interrogate how certain issues are constructed as social problems, and how these ideas affect efforts to address these problems. Along the way, we will critically assess how our own actions can perpetuate or work against injustice, and explore our roles in imagining and creating alternative urban futures. 
 
Evelyn Perry, Ph.D., Indiana University; Associate Professor of Sociology
Zoom courses arranged by start date:
September 7 - The History of Country Music
The History of Country Music
Dr. Charles Hughes
Four Tuesdays: Sept. 7, 14, 28, Oct. 5 - Note: class does not meet Sept. 21
7:00 - 9:00 P.M. CT via Zoom
(Please note that this is two-hour course)
Tuition: $100
Register
Country music is one of the most important strains of American popular music, with a rich history that traces the broader story of the South and the United States in the 20th and 21st centuries. In this course, we'll explore that history from Jimmie Rodgers and the Carter Family to contemporary performers like Taylor Swift and Chris Stapleton. We'll look at key artists and recordings, discuss important stylistic shifts, and think about some of the debates and controversies that have defined country from the beginning. Using a variety of materials, including plenty of music, we'll think about this crucial music and its larger consequences.
Required text: Jocelyn Neal, Country Music: A Cultural and Stylistic History: Second Edition (Oxford University Press, 2018)

Charles Hughes, Ph.D., University of Wisconsin; Director, Lynne and Henry Turley Memphis Center
October 5 - Europe Since 1945 Through Film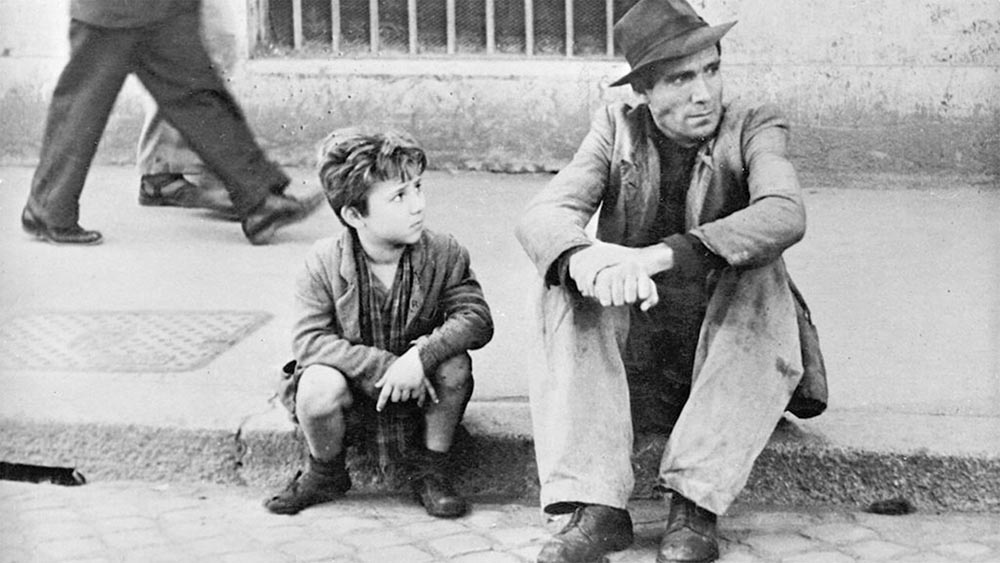 Europe Since 1945 Through Film
Dr. Lynn Zastoupil
Three Tuesdays: Oct. 5, 12, 19
6:00 – 7:00 P.M. CT via Zoom
Tuition: $75
Register
The post-World-War-Two period has been a golden era of European cinema. Some of the greatest films of postwar Europe are both celebrated for their artistic merits and noted for reflecting the historical times in which they were made. This course focuses on three such films—each an Academy Award winner—from different decades and regions. The films explore current or recent events and issues relevant to their respective time and place. The first is Vittorio De Sica's 1948 Italian neo-realist film Bicycle Thieves, which is often listed among the greatest films ever made. It was filmed entirely on location using only untrained non-actors to depict the immediate post-war period in Italy. Our second film is Z, a 1969 Algerian-French political thriller by the Greek-French director Costa-Gavras, which presents a fictionalized account of the 1963 assassination of a pacifist Greek opposition leader and the ensuing military dictatorship in Greece. The final film is Florian Henckel von Donnersmarck's 2006 drama, The Lives of Others, a sobering depiction of the extensive surveillance of East Germans by the Stasi, the German Democratic Republic's secret police. It is set in the 1980s but ends during the aftermath of the collapse of communism. Our class sessions will be devoted to discussion of the films, which everyone will view on their own. (All three films are available on Amazon Prime.) Those interested in reading more about postwar Europe may wish to purchase Tony Judt's Postwar: A History of Europe Since 1945.

Lynn Zastoupil, Ph.D., University of Minnesota; Professor of History
October 20 - Looking for Love in All the Wrong Places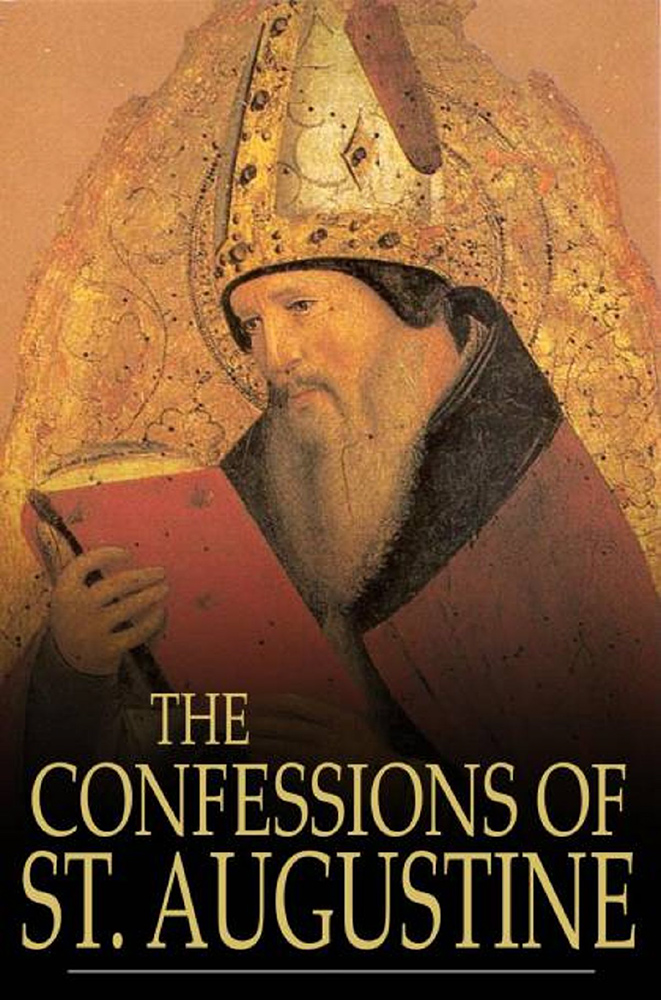 Looking for Love in All the Wrong Places: The Theology of St. Augustine
Mr. Brian Braskich
Four Wednesdays: Oct. 20, 27, Nov. 3, 10
8:00 – 9:00 P.M. CT via Zoom
Tuition: $100
Register
St. Augustine is a complex and controversial theologian. He is also the most important figure in the development of a distinctively Western form of Christianity. This course introduces students to the distinguishing facets of Augustine's theology, including his spiritual journey as detailed in the Confessions, his theory of evil, the proper ordering of loves, his doctrine of the church, and his doctrine of grace. Particular attention will be paid to the evolution of his theology while he served as Bishop of Hippo. Students will analyze the tensions in his theology and reflect on his heritage and influence in both the Roman Catholic and Protestant traditions of Christianity. 

Brian Braskich, M.A., United Theological Seminary of the Twin Cities; Director of Assessment
November 30 - The Birth(s) of the Messiah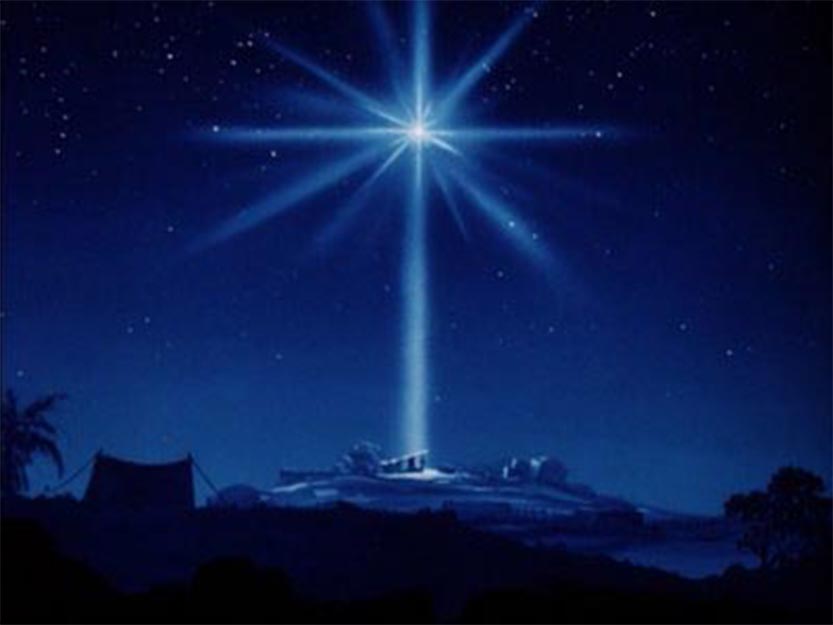 The Birth(s) of the Messiah
Dr. John Kaltner
Three Tuesdays: Nov. 30, Dec. 7, Dec. 14
7:00 – 8:00 P.M. CT via Zoom
Tuition: $75
Register
The gospels of Matthew and Luke are the only two New Testament books that provide an account of Jesus' birth, but they share little in common other than the claim that he was born to Mary in Bethlehem. Other non-biblical early Christian texts present their own traditions about Jesus' birth, and the Qur'an provides yet another version of the events. This course, taught in the weeks prior to Christmas, treats the unique features of these birth stories and explores why each one tells the story the way it does. 

John Kaltner, Ph.D., Drew University; Associate Professor of Religious Studies, Virginia Ballou McGehee Professor of Muslim and Christian Relations