Join the Offices of Alumni Relations and Career Services for Summer Networking Nights 2021—6 virtual sessions in June and August. Summer Networking Nights provide students and alumni opportunities to connect and network, in a virtual setting, based on cities or industries of interest.

Register for any of the sessions by completing the form at the bottom of the page.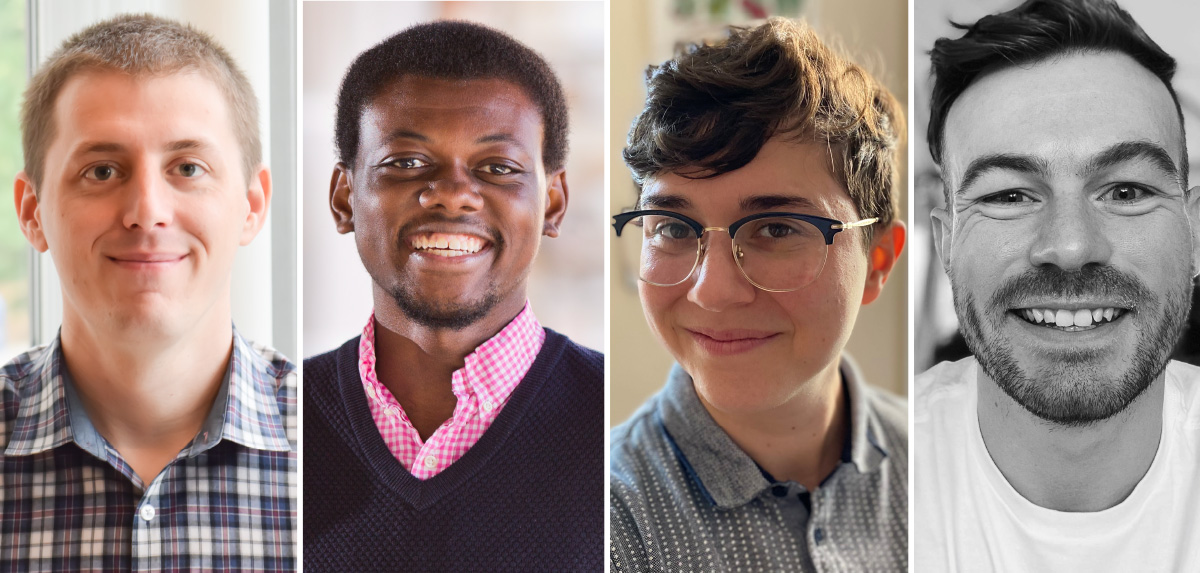 Living and Working in Boston, MA
June 22, 2021 -  5:30 - 6:30 p.m. CDT
Brian Jones '10 a major in International Relations at Rhodes, he started his career post-graduation in Washington, DC working in the hospitality operations for Georgetown Cupcake and Starbucks. This ultimately led him to serving as the Chief Operating Officer for Tryst Trading Co., a long standing, local DC restaurant group. In 2019, Brian made the switch to tech and began working a Toast, Inc. based out of Boston. He is currently a Senior Manager of Restaurant Success at Toast, overseeing the team handling the eastern half of the United States.
Thomas Mitchell '18 has a BA in Political Science and Educational Studies. Originally from Knoxville, he now lives in Boston pursuing his Master of Divinity. Since moving to New England, Thomas has called both Somerville and Cambridge home, and has enjoyed reconnecting with his alumni friends in the area.
Andrea Tedesco '15, LICSW, moved to Boston after Rhodes to pursue her master's in social work at Boston University. She has worked in a variety of mental health settings in the area, but the past year has settled into a group practice doing therapy with a focus in LGBT+ mental healthcare. In her free time she bakes bread, takes too many photos of her cats, or goes for hikes with her partner.
Tyler Turner '11 finished Rhodes with degrees in Music and Educational Studies. He moved to the Boston area in 2011 to begin a master's degree in Education from Harvard University. Since completing this master's degree, he has taught music in public and private high schools in the greater-Boston area. In 2021, he began a new, remote role as Director of Business Management for Greenwood Projects, a non-profit focused on increasing diversity in the financial services industry.
---
Additional Sessions (Information forthcoming)
Session III: Careers in Investment Banking and Private Equity
June 29, 2021 -  5:30 - 6:30 p.m. CDT

Session IV: Careers in Human Resources
August 11, 2021 -  5:30 - 6:30 p.m. CDT

Session V: Living and Working in Austin, TX
August 18, 2021 -  5:30 - 6:30 p.m. CDT

Session VI: Careers in Fine Art
August 25, 2021 -  5:30 - 6:30 p.m. CDT