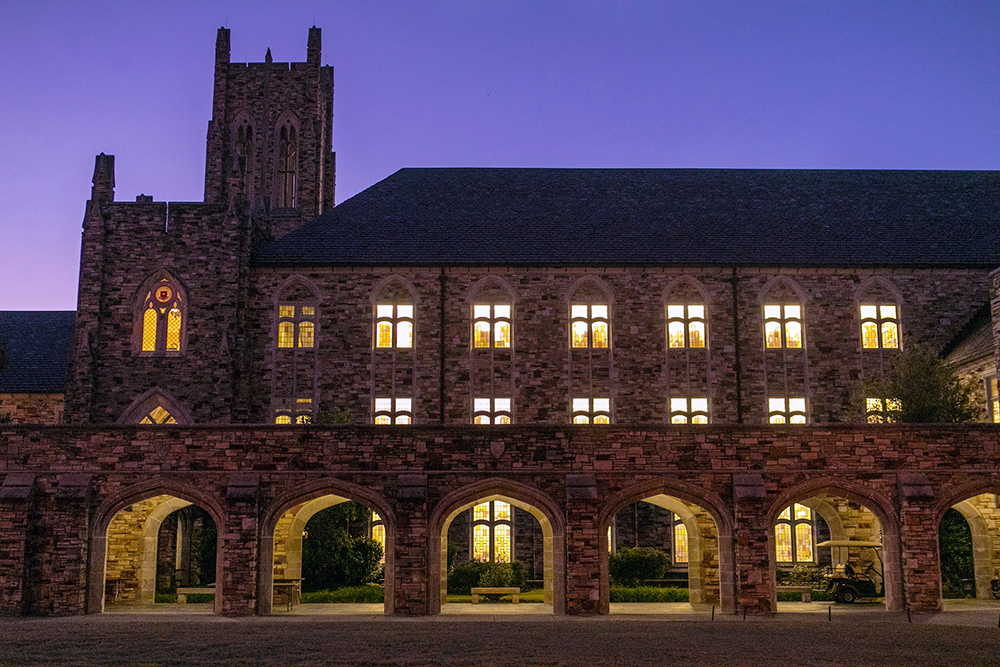 Rhodes College Live Trivia
Round I of this four-round competition occurs Monday, April 6 at 8:00 p.m. and will be streamed live on the
Rhodes College Alumni Facebook page.

Subsequent rounds occur April 13, April 20, and April 27.
The answers for each round will be posted in a video the following Wednesday.
Each member of the winning team will receive a bag of Rhodes goodies.

Rules
No more than 6 people per team.
Teams must register by 5:00 p.m., Friday April 3, 2020. 
Team names cannot change week to week. Your team name is your name for each Round of Rhodes Live Trivia in which you participate. Choose wisely.  
No using technology to assist in finding answers! We all signed the Honor Code, it applies here. 
There will be four rounds with eight questions in each round. The topics of each question in a round will be announced at the beginning of the round. 
The team decides how many points to bet on each question, based on the topic of each question. In each round, the following points may be bet one time only:  8, 7, 6, 5, 4, 3, 2, 1 (For example: A team may not trust it's knowledge of Science, so may decide to bet only 1 point for that question, but may decide to bet 8 points on a Sports question). There will be time after topics are announced to determine how many points to allow for each question. Do not switch point values after questions have been read. Again: HONOR CODE
Answers will be submitted to alumni@rhodes.edu within 3 hours of the conclusion of the game. Answers received outside that window will not be scored. 
Answer emails should look as follows: 

Subject Line- Rhodes Live Trivia Answers 
Team Name
Round 1
Question 1 - X points- [ANSWER]

The teams will bet double points for questions asked during the final round, Round IV.
There are multiple opportunities for bonus points! 10 points are available per item.

Geographic diversity
Class year diversity
Having a faculty or staff member on your team 
Best team name 

The Alumni Relations Team will select the top five team names, and the entire Rhodes Community will be able to vote for their favorite. 
The winner of Rhodes Live Trivia will be the individual or team who cumulatively has the most points at the end of Round IV. If case of a tie, a tie-breaking question will be asked of the teams involved in the tie.