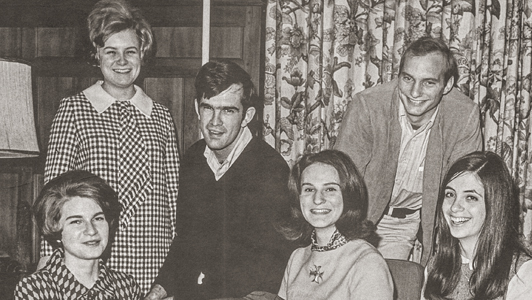 Congratulations, Class of 1969, on your 50th Reunion! Rhodes College looks forward to celebrating you during Homecoming/Reunion Weekend, November 15-17. The information below is specifically for your class:
A block of rooms is reserved specifically for the 50th reunion class at the Double Tree by Hilton at 5069 Sanderlin Ave. To reserve a room, alums can call 800-222-TREE (8733) and reference Rhodes College Class of '69 50th Reunion, or you can visit this link.
Have you moved? Do you have new grandchildren to tell us about? Be sure to update your Alumni Profile!
Join in on the fun by joining your very own Facebook page!

Here are several links to get you excited about returning to Memphis!
_____________
Please consider making your 50th Reunion Gift.

Read more about the The 50th Reunion Gift Program.
Friday, November 15:
All-Alumni Reception on Campus
McCallum Ballroom, Bryan Campus Life Center
6:00 - 8:00 p.m.

The Bar-B-Q Shop
1782 Madison Avenue
7:00 p.m.
Dutch Treat
Saturday, November 16:
Golden Lynx Brunch
Home of President Marjorie Hass and Dr. Larry Hass
9:00 - 10:00 a.m.

Alumni Convocation
Hardie Auditorium, Southwestern Hall
Annual Meeting of International Alumni Association, Presentation of Alumni Honors
10:30 a.m.
Taste of Memphis Picnic
Catherine Burrow Refectory (new updated location)
12:00 - 1:45 p.m.
Cost: $15 per adult, $5 children 3-12

Homecoming Football Game
Rhodes vs. Trinity University
Crain Field
2:00 p.m.
Class of 1969 Celebration and Buffet Dinner
Hardie Auditorium, Southwestern Hall
6:30 - 9:30 p.m.
No Charge

Register for the 50th Reunion Events
Many events are planned for the Rhodes community during Homecoming/Reunion Weekend. The above link may be used to register and pay for all Homecoming/Reunion Weekend events, including your class party.

Click here to access a parking map for your on campus events.

_____________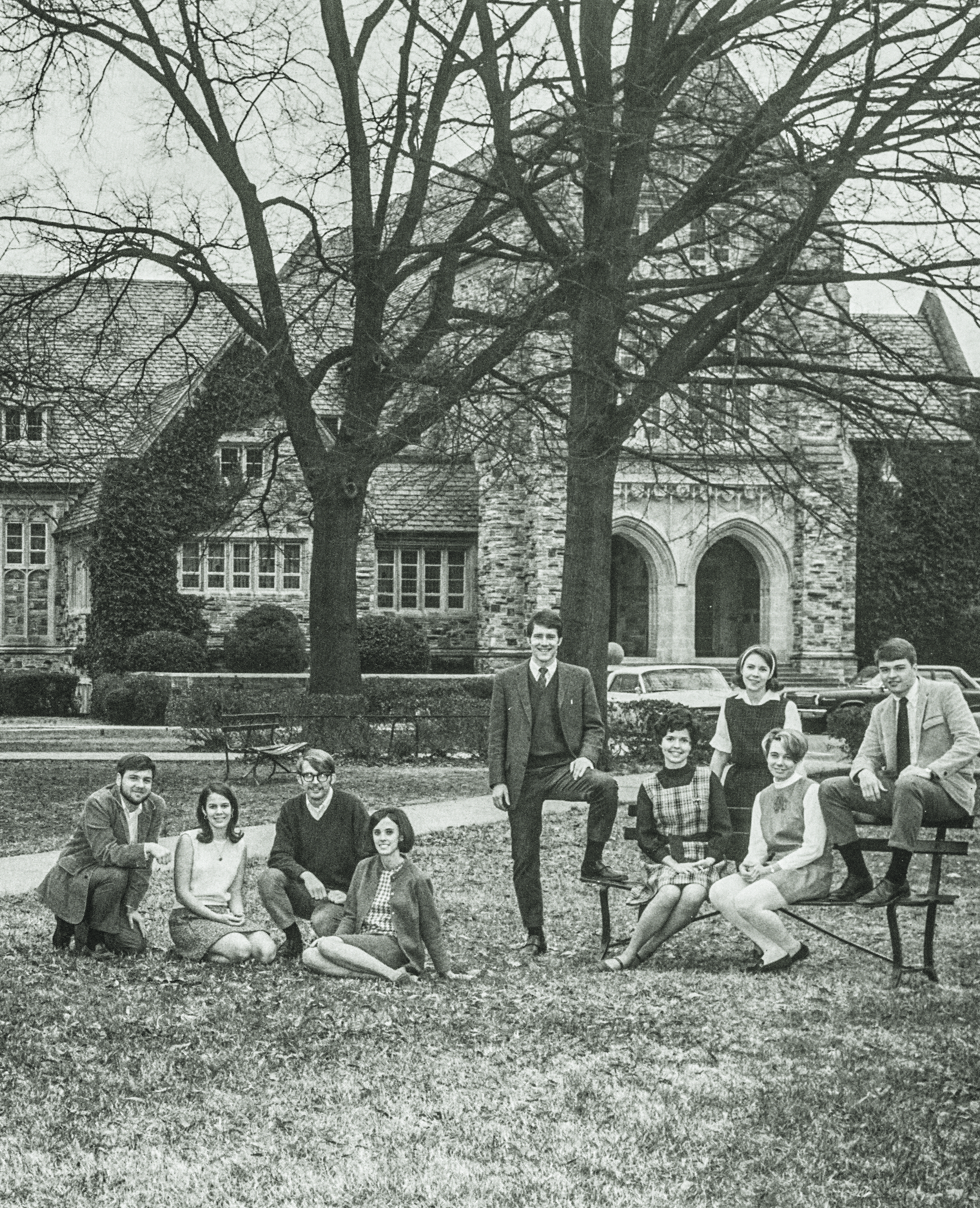 Reunion Committee
Ann Marie Hudson Hanlon, Committee Chair ahanlon@wesleyanschool.org

Brad Foster, Fundraising Co-Chair
Susan Hoefer Foster, Fundraising Co-Chair
Tom Teasley, Fundraising Co-Chair
Kathie Maddux Larkin
Mamel Cole McCain
Becky Wynn Weiler
List of attendees as of November 13, 2019, 9:00 a.m.

Susan Atkins
Terry Bitner
Susanne and Morgan Bunch
Margaret Carlton Avery-Trujillo
Cathy (Helen C.) Awsumb
Leilani Collins
Claudia and Bruce Cook
LouAnne and Roger Cooper
Paul Cooper
Rachel and Kenneth Cushing
Lynda Gayle Deacon
Ruth Duck
David Elmore and Kay Maune
Susan and Brad Foster
Martha Bettis and William Gee
Bill Gilkeson
Berry and Stephen Glassell
Shelia and David Griffin
Ann Marie Hanlon
Susan and Bill Hendrickson
John and Tan Hille
Joanne Hinson
Kathleen House
Diana Connelly Justus and Sarah Nettles
Eleanor and John Kennedy
Kathie Larkin
Martha and Rabbi Moshe Laurie
Nan Lee
Courtland and Rich Lewis
Pamela and Stan Maher
Mary McCain
James and Katherine McElroy
Bill and Jeanne Mead
Marilyn Meeks
William Michaelcheck
Marion Morgan
Charlie Murphy
James Newport
Elizabeth Nott
Claudia Oakes
Margaret and Majid Paydar
Bill Pendergrass
Judith and Frank Potter
Richard Raspet
Wayne Rickoll
Judith Simpson
Barbara and Kenneth Stanley
Laurie Stanton
Thomas Teasley
John Walters
Linda Warren
Rebecca Weiler
Doug Williams
Peggy and Craig Woolley
Linda Yates
Shirley and John Zachry