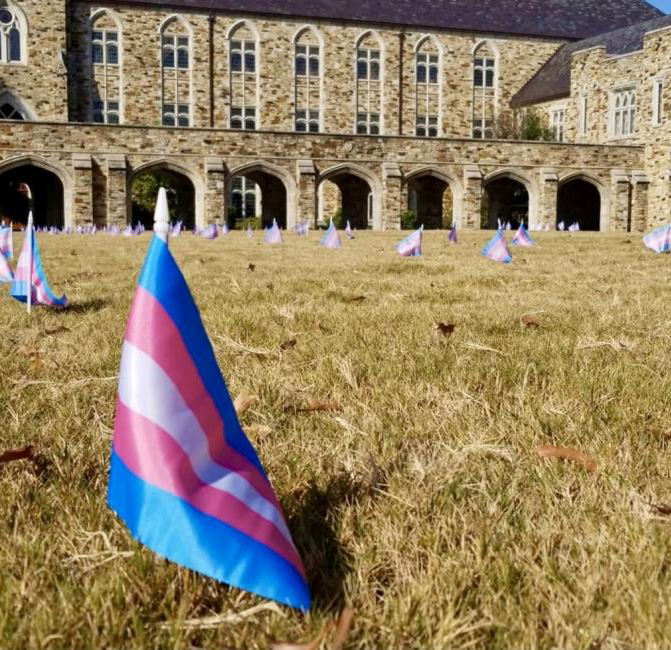 The Gender and Sexuality Alliance (GSA), the Office of Alumni Relations, and the LGBTQ+ Working Group will be hosting their annual Lavender Celebration, honoring senior members of the GSA who will be graduating from Rhodes College later this spring.
Due to the COVID-19 Pandemic, we will not be able to welcome alumni and community members to the event as we normally would. So this year, we invite you to submit a short (approx. 30 seconds preferred) video of yourself congratulating the graduates, to be shared with them at the event. The goal is to introduce our seniors to their (soon-to-be) fellow LGBTQ+/ally alumni and to give them a glimpse of the community that awaits them. You can offer advice, good wishes, or celebrations of their time spent with the GSA and the LGBTQ+ community at Rhodes.
If you are having trouble submitting the video on the form, please email your video to alumni@rhodes.edu.

Deadline for submissions is Sunday, May 9 - 10:00 P.M.