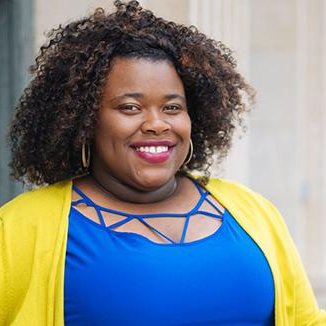 A lot of things look different in the world right now, including Homecoming/Reunion Weekend 2020. While fully virtual, this weekend has been supported by our wonderful Reunion Committee volunteers. We look forward to their continued assistance as we plan for Homecoming/Reunion Weekend 2021.
There through it all has been Brittany Tuggle. Brittany, the Assistant Director of Annual Giving, oversees all things concerning Reunions this year for the classes of 1975 to 2015. Jessi Denby Wilson '08, Director of Annual Giving, says of Brittany, "Brittany has been the rock of our Reunion Committees, working with each group to ensure voices are heard and goals met. Brittany's leadership, imagination, and genuine nature have all led to the creative and engaging plans for this weekend and for Homecoming/Reunion Weekend 2021. The Annual Giving team is incredibly lucky to have Brittany on our team!"
In the middle of our Homecoming/Reunion Weekend, Brittany was kind enough to answer a couple of questions for us. This is part of that exchange.
Alumni Relations: How long have you been at Rhodes College and what is your role?
Brittany Tuggle: I've been at Rhodes since September 2019. My role as Assistant Director of Annual Giving (Reunions) consists of supporting specific classes in planning their reunion events. I'm also responsible for class giving and alumni participation.
Alumni Relations: Can you explain the process of how you go about planning events for so many different classes spanning generations!
Brittany Tuggle: My process starts by learning about each class. I look at past yearbooks, reunions, and asking my team who have a lot of institutional knowledge and are alumni themselves.
Once I finalize each committee, we host calls to decide on budget and other logistics. At the same time, we are doing class outreach and fundraising. Based on the class, there are buildings on campus that have special connections or memories. I build on each class' preferences and ideas. I confirm and finalize all event details and supervise the set up for each event. The process is similar with off-campus events as well.
Alumni Relations: How do you compare Homecoming at Rhodes College to Homecoming at your alma mater, Ole Miss?

Brittany Tuggle: Homecoming at Rhodes College is really special. Most things are specific to class years. The 5-year rotation is a different experience for me, and I can see the difference in how alumni connect with each other.
Homecoming at Ole Miss has a certain energy as soon as you step foot in the Grove. We have major/department events more than class year events. There are also affinity group events, similar to Rhodes, which makes it feel like I have two Homecomings to attend every year!
Alumni Relations: What is your favorite part about working with reunion committees
Brittany Tuggle: My favorite part is learning about the many different experiences at Rhodes.
Alumni Relations: This year, like many things, is different than in the past. What is the current plan on how Rhodes will celebrate the 0s and 5s reunions with on campus events
Brittany Tuggle: The 0s and 5s committee members are phenomenal and have been very flexible with the postponement of this year's on campus events. 0s and 5s reunions will celebrate jointly with 1s and 6s next October. Our committees will discuss specific details in the spring. We have a few ideas for themes, swag gifts and venues.  
Alumni Relations: How soon do you begin working on the 1s and 6s Reunions?
Brittany Tuggle: I started working on 1s and 6s Reunions this summer. Our team reviews past Reunion and Alumni Event volunteers. Based on the final recommendations, I reach out to alumni to see if they are willing to serve. I also ask for peer recommendations which are very helpful.
There are several committee roles and opportunities to volunteer your time and talent. We are looking for volunteers to connect with classmates and encourage them to participate this year by making a special reunion gift by June 30 and join us in person to celebrate in October 2021.
As Assistant Director, my goal is to have committee members that represent different groups, majors, and campus activities. The best way to host Reunion events is to include as many groups as I can in planning and outreach. The 1s and 6s are still recruiting across all classes. Please reach out if you're interested in class outreach/engagement.
Alumni Relations: In our Reunion Year Spotlights, we are asking alumni several questions about when they were students. What was your favorite movie and song your senior?
Brittany Tuggle: My favorite movies from senior year were Just Wright and You Again. Just Wright is a cute romance and it played in the background while I studied. You Again features Betty White, so enough said! My favorite song was "Rolling in the Deep" by Adele. She just debuted her album, 21. My friends and roommates were over it by Spring Break! A close tie for favorite song was "Headlines" by Drake. He was an Ole Miss favorite that year.
If you would like to volunteer for your reunion celebration events, contact Brittany Tuggle, tuggleb@rhodes.edu. Be sure to save the date for Homecoming/Reunion Weekend 2021, October 1-3, 2021!