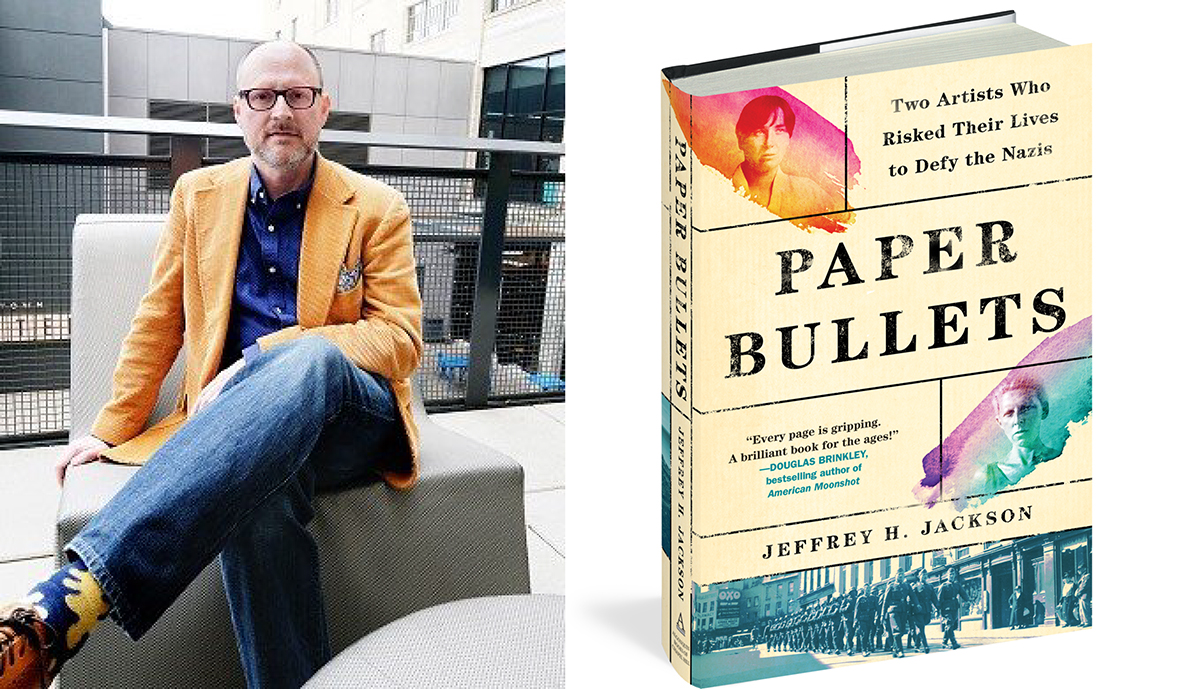 Rhodes College Professor of History Jeffrey H. Jackson is a cultural historian who tries to understand the ways in which people in the past made meaning out of the events, values, symbols, and practices that they experienced on a daily basis. His most recent book, Paper Bullets, which was longlisted for the 2021 Andrew Carnegie Medal for Excellence in Nonfiction and selected as an Editor's Choice "Best of the Best" for 2020 by Booklist, tells the story of an audacious anti-Nazi resistance campaign undertaken by an unlikely pair.
Join us for the next installment of our virtual Alumni and Friends Book Club as we read Paper Bullets: Two Artists Who Risked Their Lives to Defy the Nazis.
When: Thursday, March 25, 2021 - 7:00 - 8:30 P.M.
We recommend purchasing the book locally in Memphis at Novel or Burke's Bookstore. You can get your copy online by visiting IndieBound.
---
Below are guiding questions to consider when reading the book and will be discussed during the event. 
What does Lucy and Suzanne's story suggest about why and how people chose to resist German occupation? In the same situation, we all like to think we would do the same, but in reality, we would most likely not. What made Lucy and Suzanne different? What gave them the power to put themselves at great personal risk, especially given their privileged backgrounds?
 
How did Lucy and Suzanne's work as artists equip them to resist the Germans? Did they develop a visual vocabulary of resistance? What artistic techniques served them best?
 
What does Paper Bullets suggest about how art and life inform one another? How important was their creative work to their decision to resist?
 
How can Lucy and Suzanne inspire people today to stand up for their beliefs?
 
What does Paper Bullets suggest about the importance of who controls information and how it can shape our perceptions of reality? Does Lucy's "indirect effect" help explain the ways in which information flow today can work its way into our consciousness?

Register below. We look forward to discussing this wonderful book with you soon!