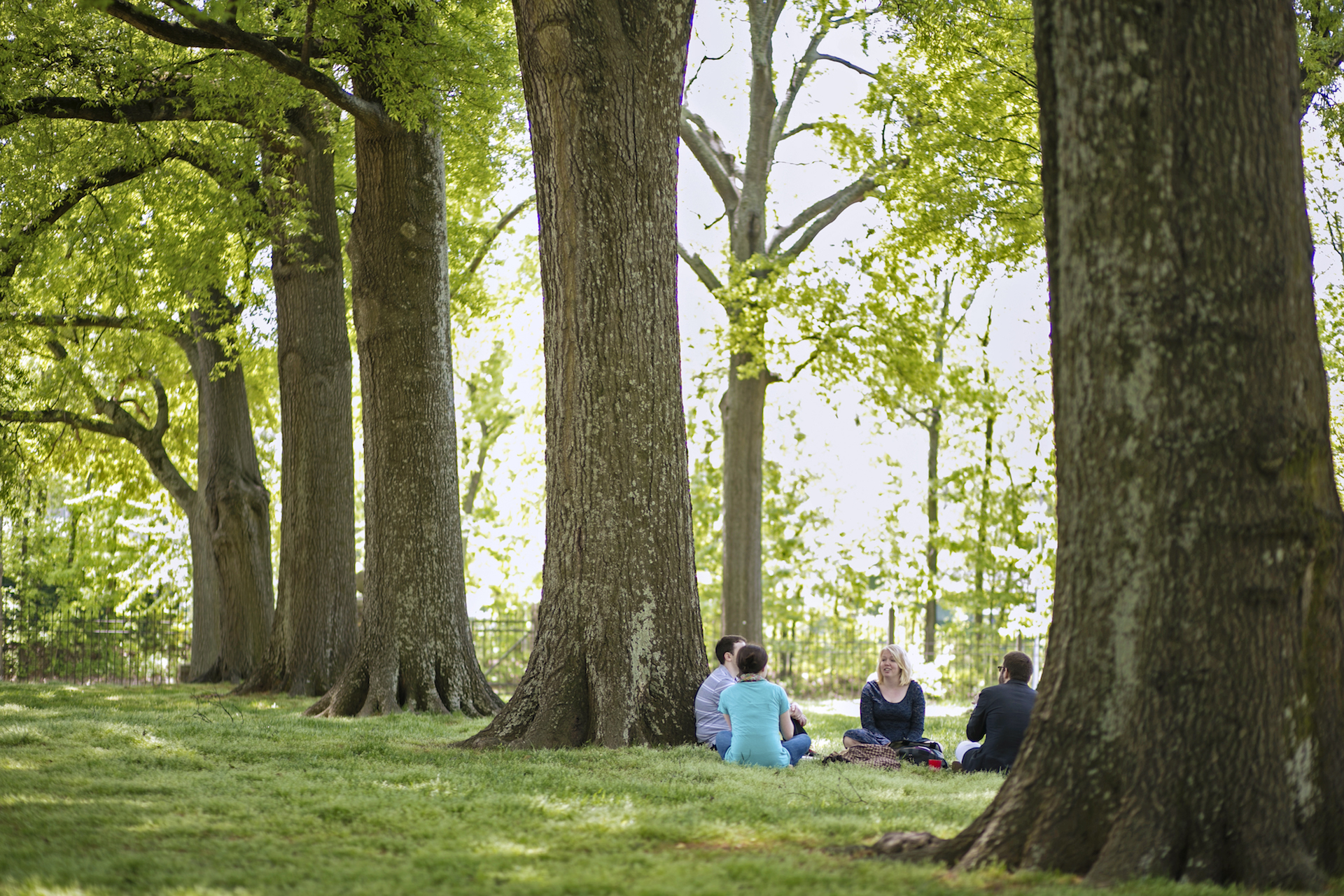 Liberal Arts Excellence
Rhodes is one of only 40 institutions featured
 in the book Colleges That Change Lives. First published in 1996, CTCL features colleges that successfully develop potential, values, initiative, and risk-taking in a wide range of students. Rhodes College has been featured in each edition of the book.
For 2018, Rhodes was once again included in The Princeton Review's guide, The Best 382 Colleges. Rhodes is listed as a "Best Southeastern College" and also ranked in the top 20 in several of the guides ranking lists.
In 2016, Forbes named Rhodes one of America's Top 100 Colleges and the 17th top college in the South.
Rhodes is among colleges and universities in the U.S., Canada, and Great Britain profiled in the 2018 edition of the Fiske Guide to Colleges. Rhodes also made the guide's listings of small colleges and universities strong in nternational studies and in business. 
Rhodes is one of only 280 colleges and universities in the United States with a chapter of Phi Beta Kappa, the oldest and most prestigious academic organization in the U.S.
Rhodes is among the U.S. colleges and universities that produced the most 2017-2018 Fulbright U.S. Students, according to the U.S. Department of State's Bureau of Educational and Cultural Affairs. 
College Raptor, an online resource that helps prospective college students explore college options, recently ranked Rhodes No. 10 among schools across the country as a "Hidden Gem for Women in STEM."
Value
Rhodes was included in both editions of The Princeton Review's guide Colleges that Create Futures: 50 Colleges that Launch Careers by Going Beyond the Classroom. 
Rhodes is profiled among the nation's best colleges for academics, career preparation, and affordability in The Princeton Review's 2018 edition of Colleges That Pay You Back: The 200 Schools That Give You the Best Bang for Your Tuition Buck.
In January 2018, Kiplinger's Personal Finance released its annual rankings of the best values
 in private institutions based on academic quality and affordability. Rhodes is No. 38 on its list of 100 best values in liberal arts colleges and is No. 70 among the 300 colleges ranked overall.
Rhodes recently landed on Money magazine's list of top 50 best colleges in the South. This specialty list is from the magazine's 2017 rankings of more than 700 "Best Colleges for Your Money" based on educational quality, affordability, and alumni success.
Community Service
Washington Monthly ranks colleges and
 universities based on contributions to public good in three broad categories: Social Mobility (recruiting and graduating low-income students), Research (producing cutting-edge scholarship, and Ph.D.s), and Service (encouraging students to give something back to their country). In 2013, Rhodes ranked 16th overall.
In 2010 and 2011, Newsweek named Rhodes the #1 Most Service-Oriented College in the United States.
Washington Monthly named Rhodes No. 1 among all colleges for "community service participation and hours served in 2013."
Campus
For 2017, The Princeton Review named Rhodes the No. 1 Most-Beautiful Campus in the U.S.
In 2017, Expedia named Rhodes as one of  their "14 Most Beautiful College Campuses"
In 2015, Best Choice Schools.com included Rhodes in its list of the 50 Most Beautiful Urban College Campuses.
In fall 2012, the Huffington Post ranked Rhodes No. 9 in its list of Top 10 Most Beautiful Campuses.
In fall 2012, Kiplinger's Personal Finance named Rhodes the 9th Most Beautiful Campus in the U.S.
Study Abroad
In the Institute of International Education's Open Doors Report, Rhodes made the list of Top 35 Colleges in the United States for students who study abroad.
Best Choice Schools.com included Rhodes in its 2014 list of the 45 Top Colleges to Study Abroad.