How do you want to experience Rhodes? Find the type of visit that works best for you! 

Daily Visits 
Prospective students and their families can schedule a visit to Rhodes' campus Monday through Friday. You will meet our students, faculty and staff, attend classes, learn more about the unique relationship between Rhodes and Memphis, and gain practical insight into the application process, scholarships and financial aid. We also offer special departmental tours for the sciences, fine arts and mock trial. If you let us know what your personal interests are, we can tailor a visit specifically for you.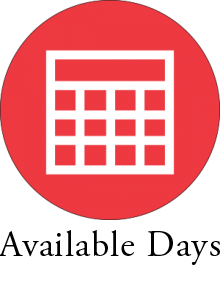 Senior Overnight Experience 
The Senior Overnight is for high school seniors who would like to experience Rhodes beyond the normal campus visit. During your stay, you will have the opportunity to explore Rhodes outside the classroom, including eating in the dining hall, staying in a residence hall with a current student, and participating in campus life. Most students like to stay with us the evening before their scheduled campus tour. You may schedule a Senior Overnight Experience by visiting our campus visit calendar and registering for an overnight visit. You may also call our campus visit coordinators at 800-844-5969 or email visit@rhodes.edu for additional assistance. 

You will hear from the Rhodes student who will be hosting you about 24 hours in advance of your stay. The host will provide an air mattress, but we recommend that you bring a pillow, sleeping bag and towel. Don't forget to complete the health forms and waiver before you arrive on campus. 

Saturday Campus Visits 
When you visit on a Saturday, you can enjoy a campus tour and an information session led by a member of our faculty. An admission counselor will also present admission, scholarships, and financial aid at Rhodes. Spend the afternoon at Rhodes but stay in Memphis for the weekend!
September 15, 2018
November 3, 2018
January 19, 2019
February 16, 2019
March 16, 2019
April 27, 2019