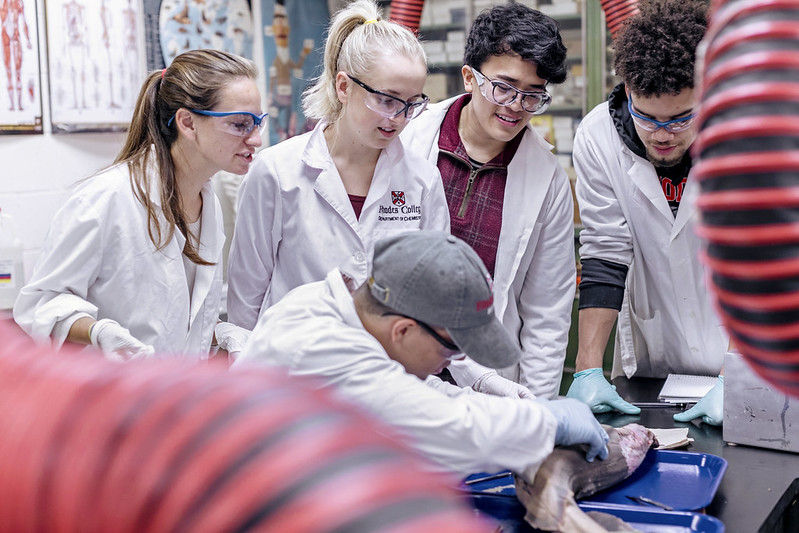 Session 1 – June 14 – June 25, 2021
Session 2 – June 28 – July 9, 2021
The Rhodes Summer Scholars Program (SSP) provides current high school students and recent high school graduates meaningful, credit-bearing pre-college experiences. Students enroll in two-week, credit bearing courses (2 credits each) that will prepare them for college-level instruction in a liberal arts context. Courses will be limited to 12 students and will be taught by Rhodes professors who are nationally and internationally recognized scholars in their fields. Students will be expected to engage in college-level work and complete all course assignments. Attendance polices will be specified on each professor's syllabus.
TUITION                     
$1500 for two-week online college course
ELIGIBILITY
Rising high school juniors, seniors, and recent high school graduates who are planning to attend college
APPLICATION         
Students can apply online through our regular application portal. Applicants will be asked to upload their most recent high school transcript in one of following formats: DOC, PDF, or JPEG.
Note: All fields of the application must be completed in order to "submit" the application.
The application will ask you to rank your course preferences. These 2-credit introductory college level courses will be credited as interdisciplinary courses and can be transferred to Rhodes or other colleges or universities.
Applicants can expect notification of admission decision within approximately one week.
SCHEDULE
(in Central Standard Time)
Session 1:    6/14-6/18 and 6/21-25
Session 2:  6/28-7/2 and 7/5-7/9
Students will spend 2 hours per day in synchronous online classes with a professor. Additional readings and assignments to be completed outside of class time will be specified on course syllabi.
4-5 PM: College Prep Series (4+ optional, interactive sessions will be offered throughout the 2 weeks; individual online Admissions interviews will also be available by request)
7-8 PM: Evening Lecture and Workshop Series (4+ optional sessions will be offered throughout the 2 weeks)
June 25    Final exam or assessments, grades posted on following Wednesday
July 9     Final exam or assessments, grades posted on following Wednesday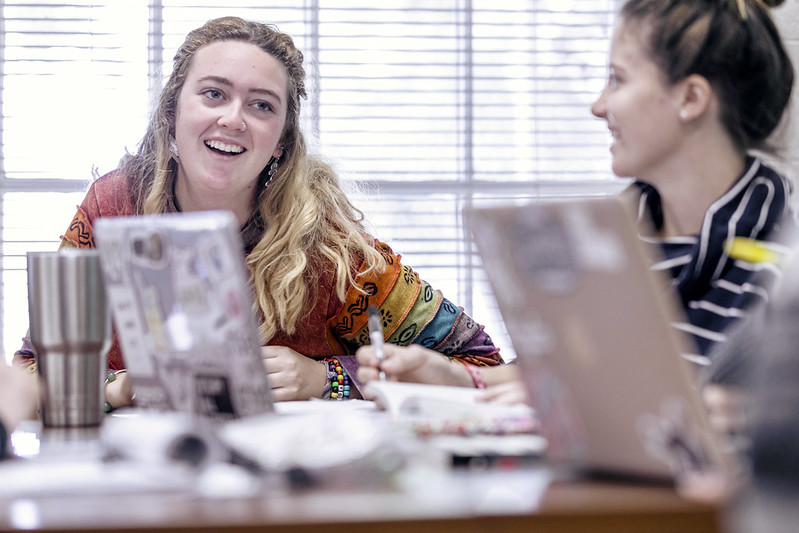 Program
Courses: Courses and their accompanying work will use Rhodes' web platforms (i.e. Zoom and Canvas). Students will need a computer with internet access and a telephone. Students will be expected to attend all class sessions and complete all reading and course assignments. Specific work expectations and policies regarding attendance will be provided by each individual faculty member on their syllabus, which you will receive the day before classes start. A typical course requires 2-3 hours of reading and writing homework per day. If texts and course materials cannot be delivered by Rhodes in an online format, we will provide information about where to acquire the materials online. All written work will be submitted and graded online. You will receive a letter of evaluation and final grade for the course. This grade will be submitted to the college Registrar and recorded on a Rhodes transcript. Successful completion of the course requires a grade of D or higher. Students are expected to uphold the Rhodes College Honor Code. Details will be included in each professor's syllabus.
Payments and refunds: Your payment is due 5 calendar days after notification that you have been admitted and offered a provisional course placement. We anticipate being able to honor one of the three courses that you request(ed) in your application, but we cannot guarantee a specific course placement. In most cases, you will be enrolled in your first choice. Payments are only refundable in the event that we must cancel all of your class preferences or if you become ill and provide a doctor's note by June 12. Once the program begins, we cannot offer any refunds.
Unfortunately, we do not offer financial aid for the Summer Scholars Program.
Policies: In the coming weeks as we build our online program, we will develop policies to both support and protect your online engagement. These policies, along with requests for any necessary waivers, will be communicated with you through our website and via email. Please check your email weekly.
Questions: For additional information about the program, email summerscholars@rhodes.edu.
Check back soon for Summer 2021 Course Descriptions
Summer Scholars 2020 Course Descriptions
Summer Session 1 Courses (June 15-26, 2020)
Brain, Behavior, and Mind in Outer Space
Professor Dan Blustein, Psychology
Living in outer space is challenging. Astronauts, and perhaps future space colonists, face innumerable psychological, physical, and biological stressors. This course will study, through the lens of psychology and neuroscience, how humans cope and survive in space. The course will investigate life in extreme social isolation, learning to move without gravity, and how brain changes in outer space affect decision-making, intellectual development, and neurological health. The course will draw heavily on recent scientific research with students completing three research article critiques, three 20-minute response essays, and a final research project.
Electronic Music Production
Professor Evan Williams, Music
Electronic Music Production will instruct students on the basics of creating music within the EDM, Pop, Hip Hop, Ambient, and Experimental genres through Ableton Live 10. Mixing, audio editing, synthesis, and effects will be explored in depth, along with the basics of rhythm, melody, harmony, and form. No prior coursework, experience, or knowledge is needed for this course. Students will learn the basics of audio production from the very beginning. A total of four short musical projects will be assigned covering: audio editing and sampling, creating drum beats, creating synth sounds, and a final project combining all of these aspects into a single track. Short daily listening and readings will also be assigned.
Data Science for the Social Good
Professor Brian Larkins, Computer Science
This course would give students programming skills using the Python programming language for learning data analysis and visualization. Students will receive a brief introduction to Python programming, learning how to use variables, make choices, and repeat tasks using loops. Students will also learn how to use data analysis libraries with tools for easily manipulating data, performing analysis, and graphically displaying their results using tables, charts, and graphs. We will work with data sets that describe societal issues such as gender equity in the workforce, airline safety, and the current novel coronavirus pandemic. Assignments will consist of highly structured small-case programming tasks, as well as a final project where students will pick a social problem documented by a publicly available dataset and then create a visualization that provides an insight into the problem.
Introduction to Motion Design
Professor Karl Erickson, Art and Art History
Students will be introduced to the techniques and principles of motion design. Motion Design is the animation of text, graphics, and images in order to create engaging messages and artwork. Using Adobe After Effects and Photoshop, assignments include text animations, cinematic title sequences, and compositing video images and graphics interactively. Essentials of typography and graphic design along with the animation principles timing, tempo, and natural movement will be explored. Best practices for exporting and sharing video will be introduced.
Serious Serial Killers
Professor Wonneken Wanske, Modern Languages
This course will examine the darker side of human nature by focusing on depictions of serial killers in literature, film, and popular culture. As we unpack what leads the characters in the literary works and films to give into their murderous instincts and proclivities for violence, we will also consider questions of gender, (medical) ethics, legal boundaries, human motivation, and group dynamics.  In class, we will work together in partners and in small groups to analyze and debate the interplay between text, history, and culture. In the written assignments, you will complete creative reading journals to help you reflect on our course readings and viewings. Course materials will include Patrick Süskind's novel-turned-movie Perfume: Story of a Murderer, Stefan Ruzowitzky's film Anatomy, Karen Kilgariff's and Georgia Hardstark's podcast My Favorite Murder, and more.
Vaccines
Professor Mary Miller, Biology
We are experiencing an unprecedented pandemic due to an uncontrolled and lethal pathogen that causes a disease with no established safe treatment beyond the natural defenses of the human body. In this incredibly serious situation, many hopes lie largely in the prevention or reduction of disease and disease symptoms through vaccines.  Recently vaccines have been misunderstood, and the basic understanding of what a vaccine is and how a vaccine works requires a good understanding of pathogen and the immune system.  This course will demystify vaccines, covering potential pathogens treatable by vaccines, how a vaccine works in the context of the human immune system, and why some vaccines may or may not be more effective than others. When appropriate, theoretical examples will be made for the current COVD19 pandemic. 
Afrofuturism: The Re-Invention of Africa through Literature, Film, and Music
Professor Abou-Bakar Mamah, Modern Languages
In this course, students will get a sense of how writers, filmmakers, and artists are envisioning a glorious and prosperous Africa, free of the prejudices and the colonial legacy that have hampered its development. Some class time will be dedicated to in-class writing assignments inspired by a series of questions where students will workshop critical analysis skills. In a final short essay, students will use skills they have developed to talk about African futures to analyze literary and artistic works based on social and political themes.
Summer Session 2 Courses (June 29-July 10, 2020)
Memphis Music: From Blues to Rap
Professor Tyler Fritts, Music
Students will learn about the unparalleled influence of Memphis music and music culture while also gaining an understanding of the value and function of musical communities. To do so, students will attend synchronous online lectures, practice deep listening, complete readings by historians and musicologists, view and reflect on films, and take part in in-class ethnographic interviews with Memphis musicians. Topics for exploration include, but are not limited to: W. C. Handy and the commercial blues on Beale Street in the 1910s; jazz education at Manassas High School; the "birth" of rock 'n roll at Sun in the 1950s; political activism of soul at Stax during the 1960s and 1970s; Memphis rap from "gangsta walk" to "buckin' and jookin'"; and enthusiast and performance clubs around the world directly inspired by Memphis music and music culture, such as the regular blues jam at the bar Kaiserkeller in Detmold, Germany. In addition to music and history, this class will also discuss issues of privilege, race, poverty, education, identity, and heritage.
The Rise and Fall of Adolf Hitler
Professor Tait Keller, History
This course examines the history of Nazi Germany by following Adolf Hitler's rise from a homeless art student to his seizure of political power and his eventual downfall in the Second World War. Our zoom sessions will focus on discussing various primary sources, using texts, images, and films. Topics will include: the triumph of the Nazi party; terror and everyday life in the Third Reich; the collaboration, persecution, and resistance of ordinary people; the Holocaust; and Hitler's legacy today. Studying this period gives insight into nearly every aspect of the human condition, from why societies collapse to why human beings collapse. Expect our examination of the Nazis to outrage and frighten you, and the heroic efforts of those who resisted and persevered to inspire you.
Language, Power, and Justice
Professor Laura Taylor, Educational Studies
Do you wear "sneakers" or "tennis shoes"? Does "mayonnaise" have two syllables or three? In this course, we'll discuss these and many more examples of language variation, exploring why different communities speak in different ways and how our beliefs about these differences – and about language in general – shape our schools, politics, and society. We will examine the fields of sociolinguistics and linguistic anthropology, considering how and why language changes as we move between communities (school versus home; Britain versus America), over time (Shakespeare versus John Green) across different mediums (written versus spoken; digital versus in-person). As part of the course, students will learn how researchers study language by engaging in their own study of how language is used in one community, sharing their findings through a digital format of their choosing (e.g., infographic; short podcast or video; interactive poster).
Reading and Writing Coming of Age Narratives
Professor Amy Benson, English
This course will sample coming of age narratives in short fiction, memoir, and graphic forms. We will examine how contemporary authors navigate the presumed boundaries between childhood/adulthood and self/community, particularly around themes of race, gender/sexuality, and power. What "lessons" do kids learn as they move into adulthood in our culture; how are those lessons "taught"? You will also engage in a series of writing exercises leading up to the submission of your own literary coming of age narrative in fiction, memoir, graphic, or hybrid form.
Chemistry and Drug Design
Professor Shana Stoddard, Chemistry
Drug design is a field of chemistry that has real world implications on our health and our well-being. In this course students will have the opportunity to learn some of the basic principles about process of drug design and learn to use several of the tools utilized by computational chemist today to design and optimize quality drugs. Students will use bioinformatics tools to learn to explore the chemical structures of drug compounds and work through guided computational lab experiments to explore the drug discovery process. Students in this course will also use the information learned to design a drug for coronavirus using the latest research that is present. The first-hand learning experience and exposure to the tools and techniques of computational chemist in this course will give students a great overview of how to develop drugs that treat and cure diseases. 
Natural Disasters
Professor Jeff Jackson, History
Are disasters truly "natural," or are they created by the choices we make?  This course introduces students to the interdisciplinary field of "disaster studies."  We then explore responses to catastrophic events -- such as epidemics, volcanoes, hurricanes, earthquakes, floods, fires, and heat waves -- to learn how they have reshaped society over time.  Students also examine how the mass media often misrepresents disasters thereby shaping public perceptions of particular communities and of the natural world.  Studying the impact of "natural disasters" helps us understand the broader politics of environmental change and the human/nature interaction.