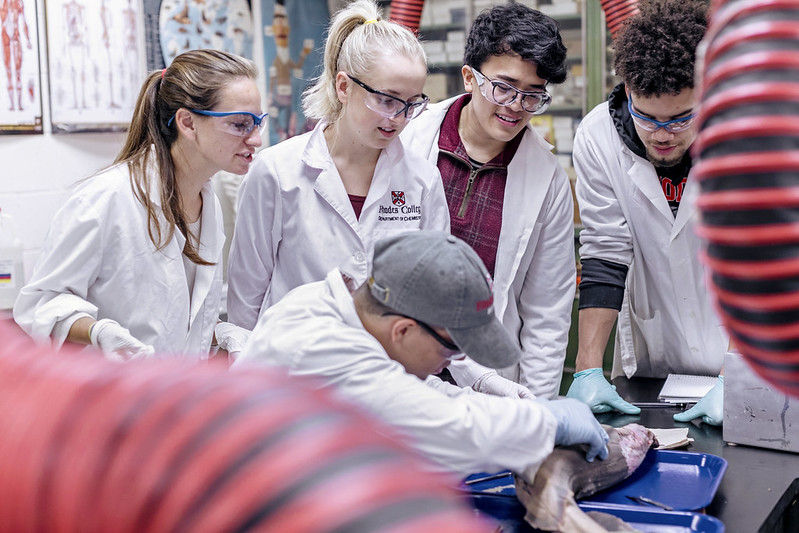 Session 1 – June 14 – June 25, 2021
Session 2 – June 28 – July 9, 2021
The Rhodes Summer Scholars Program (SSP) provides current high school students and recent high school graduates meaningful, credit-bearing pre-college experiences. Students enroll in two-week, credit bearing courses (2 credits each) that will prepare them for college-level instruction in a liberal arts context. Courses will be limited to 12 students and will be taught by Rhodes professors who are nationally and internationally recognized scholars in their fields. Students will be expected to engage in college-level work and complete all course assignments. Attendance polices will be specified on each professor's syllabus.
TUITION                     
$1500 for two-week online college course
ELIGIBILITY
Rising high school juniors, seniors, and recent high school graduates who are planning to attend college
APPLICATION         
Students can apply online through our regular application portal. Applicants will be asked to upload their most recent high school transcript in one of following formats: DOC, PDF, or JPEG.
Note: All fields of the application must be completed in order to "submit" the application.
The application will ask you to rank your course preferences. These 2-credit introductory college level courses will be credited as interdisciplinary courses and can be transferred to Rhodes or other colleges or universities.
Applicants can expect notification of admission decision within approximately one week.
SCHEDULE
(in Central Standard Time)
Session 1:    6/14-6/18 and 6/21-25
Session 2:  6/28-7/2 and 7/5-7/9
Students will spend 2 hours per day in synchronous online classes with a professor. Additional readings and assignments to be completed outside of class time will be specified on course syllabi.
4-5 PM: College Prep Series (4+ optional, interactive sessions will be offered throughout the 2 weeks; individual online Admissions interviews will also be available by request)
7-8 PM: Evening Lecture and Workshop Series (4+ optional sessions will be offered throughout the 2 weeks)
June 25    Final exam or assessments, grades posted on following Wednesday
July 9     Final exam or assessments, grades posted on following Wednesday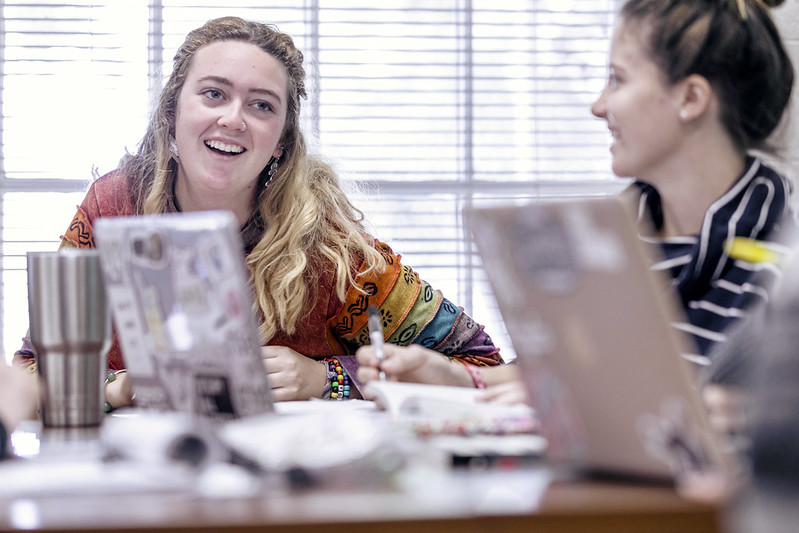 Program
Courses: Courses and their accompanying work will use Rhodes' web platforms (i.e. Zoom and Canvas). Students will need a computer with internet access and a telephone. Students will be expected to attend all class sessions and complete all reading and course assignments. Specific work expectations and policies regarding attendance will be provided by each individual faculty member on their syllabus, which you will receive the day before classes start. A typical course requires 2-3 hours of reading and writing homework per day. If texts and course materials cannot be delivered by Rhodes in an online format, we will provide information about where to acquire the materials online. All written work will be submitted and graded online. You will receive a letter of evaluation and final grade for the course. This grade will be submitted to the college Registrar and recorded on a Rhodes transcript. Successful completion of the course requires a grade of D or higher. Students are expected to uphold the Rhodes College Honor Code. Details will be included in each professor's syllabus.
Payments and refunds: Your payment is due 5 calendar days after notification that you have been admitted and offered a provisional course placement. We anticipate being able to honor one of the three courses that you request(ed) in your application, but we cannot guarantee a specific course placement. In most cases, you will be enrolled in your first choice. Payments are only refundable in the event that we must cancel all of your class preferences or if you become ill and provide a doctor's note by June 12. Once the program begins, we cannot offer any refunds.
Unfortunately, we do not offer financial aid for the Summer Scholars Program.
Policies: In the coming weeks as we build our online program, we will develop policies to both support and protect your online engagement. These policies, along with requests for any necessary waivers, will be communicated with you through our website and via email. Please check your email weekly.
Questions: For additional information about the program, email summerscholars@rhodes.edu.
Summer Scholars 2021 Course Descriptions
Summer Session 1 Courses (June 14-25, 2021)
Making Music in Memphis
Professor John Bass, Music/Mike Curb Institute for Music
10 am - 12 pm
Memphis is a city with a rich musical tradition and history. Musicians from Memphis altered the trajectory of music and culture numerous times over the past century and continue to be at the forefront of creative innovation today, even when working with limited means. In this class, students will explore narratives of Memphis music through the lens of the people who made it and discuss commonalities across genres, including Blues, Jazz, Rock 'n' Roll, Soul, Punk, and Hip Hop. The course will contain daily readings/listening/reflective writing and will culminate with a final project in which students will create and record a piece of "Memphis" music to share with the class and step into the narrative themselves.
How to Get Away with Being a Dictator
Professor Esen Kirdis, International Studies
10 am - 12 pm
This course will examine the new authoritarian wave that is sweeping world politics today where democracies are turning into surveillance states, big data allows dictators to stop social movements by predicting when and where protests will take place, and older authoritarian regimes hire influencers, public relations firms, and civil society organizations to rebrand themselves as tourism and investment destinations. By asking how authoritarian regimes emerge, survive, learn, adjust, and consolidate, this course will question the role of political institutions, ideology, media, and the neoliberal economy in contemporary global politics. Course materials will include major works on authoritarianism from comparative politics, social psychology, sociology, and international relations, as well as case studies from across the Middle East and North Africa. During in-class debates, we will discuss personal accounts of life under dictatorships and how the youth and women resist the socio-cultural monopolization imposed by authoritarianism. In written assignments, students will contemplate what they would have done if they lived under a dictatorship and reflect on whether they would have opposed, collaborated with, or stood silent under authoritarian regimes.
Chemistry and Drug Design
Professor Shana Stoddard, Chemistry
1 pm - 3 pm
Drug design is a field of chemistry that has real world implications on our health and our well-being. In this course students will have the opportunity to learn some of the basic principles about process of drug design and learn to use several of the tools utilized by computational chemist today to design and optimize quality drugs. Students will use bioinformatics tools to learn to explore the chemical structures of drug compounds and work through guided computational lab experiments to explore the drug discovery process. Students in this course will also use the information learned to design a drug for coronavirus using the latest research that is present. The first-hand learning experience and exposure to the tools and techniques of computational chemist in this course will give students a great overview of how to develop drugs that treat and cure diseases. 
Congress, the Presidency, and the U.S. Supreme Court: Contemporary Political Controversies
Professor Ali Masood, Political Science
1 pm to 3pm
This course is designed to familiarize students with the three branches of the federal government in the context of contemporary political controversies. As such, this course will have an acute focus on legislative, executive, and judicial processes as well as how these institutions interact with one another. Students are likely familiar with the system of checks and balances in the federal government, however, the dynamic interactions between the three branches are significantly more nuanced, complex, and strategic in nature. This class will explore the intricacies of how political elites, within the key branches of government, systematically engage in sophisticated, policy seeking behavior. Students in this class will explore concepts such as partisanship, ideology, elections, public opinion, institutional legitimacy, and political scandal. The key assessments include short-essay assignments as well as a culminating project, which is a simulation of a hypothetical interbranch conflict between the United States Congress and the Presidency in a case before the U.S. Supreme Court.
Afrofuturism: Africa Speaks through Literature, Film, and Music
Professor Abou-Bakar Mamah, Modern Languages
10 am to 12 pm
In this course, you will examine recent developments in postcolonial African fiction works. In our reading from novels and short stories to music videos and films, we will focus on what these texts say to you and how fictional and formal elements help shape textual meaning for possible futures, alternate presents, and Afrofuturism. To help you gain a more sophisticated grasp of the depth and variety of artistic expression from filmmakers and artists in such a short session, we will cover a few works from Sub-Saharan African authors including Nigerians in Space (2014), by Deji Bryce Olukotun, The United States of Africa (2009), by Abdourahman A. Waberi, and Africa Paradis (2006), by Sylvestre Amoussou. You will write a three-page essay at the end of the session, using skills you have developed talking about African possible futures to analyze literary and artistic works based on social, political, and economic themes.
Summer Session 2 Courses (June 28-July 9, 2021)
Biology in the News
Professor Michael Collins, Biology
1 pm - 3 pm
Biology and You addresses biological concepts of broad importance and aims to highlight some of the diversity of topics addressed by biologists. We will cover topics that regularly make the news (e.g., climate change, conservation), relate to the economy (e.g., biotechnology), affect humans directly (e.g., disease), and influence the way we think about ourselves (biology of sexuality and race). Some of these topics have been politicized or are controversial in some communities (e.g., evolution, vaccinations, climate change). Assignments will include student presentations on evolution and climate change and how these topics intersect with career or personal interests and another presentation on disease. Short, written assignments will ask students to synthesize information about topics discussed in class.
The Rise and Fall of Adolf Hitler
Professor Tait Keller, History
10 am - 12 pm
This course examines the history of Nazi Germany by following Adolf Hitler's rise from a homeless art student to his seizure of political power and his eventual downfall in the Second World War. Our zoom sessions will focus on discussing various primary sources, using texts, images, and films. Topics will include: the triumph of the Nazi party; terror and everyday life in the Third Reich; the collaboration, persecution, and resistance of ordinary people; the Holocaust; and Hitler's legacy today. Studying this period gives insight into nearly every aspect of the human condition, from why societies collapse to why human beings collapse. Expect our examination of the Nazis to outrage and frighten you, and the heroic efforts of those who resisted and persevered to inspire you.
Puzzling Questions in the Criminal Law
Professor Dan Cullen, Political Science
10 am - 12 pm
Can you kill the same person twice? Why do we punish attempted crimes less severely than successful crimes when the wrong-doer acts in exactly the same way in each case? Why is "Finders Keepers Losers Weepers" not a legal principle? Is "I was brainwashed" a valid defense against criminal wrongdoing? Do the legal criteria for justified self-defense discriminate against women? Why does the law not impose a duty to rescue a drowning child (if it's not your child)? "Should we punish people who break the law for the right reason?" This course examines conflicts between what we think morality or justice demands and what the law requires. Students will be responsible for presenting the issues in the cases and will write critical essays on the legal doctrines that govern them.
Black Lives Matter in Schools
Professor Laura Kelly, Educational Studies
1 pm to 3 pm
Black Lives Matter at School introduces students to the educational demands of the Black Lives Matter movement. Students will explore issues of race and racism in public schools such as school closings, zero tolerance discipline policies, the school-to-prison pipeline, academic tracking, disproportionate special education referrals, issues of teacher diversity, and microaggressions at school. Students will also learn about positive steps to affirm Black lives in school such as student activism, culturally relevant teaching, and Black studies curriculum. Assignments include readings and responses, discussion participation, and an individual or collaborative final project exploring an issue of the student's choice.
Music in Times of Crises
Professor Žak Ozmo, Music
10 am to 12 pm
Students identify and explore strategies through which music has been historically used to help and guide societies through periods of upheaval and great social and political change. The course readings, conversations, listening examples, and assignments will focus on topics especially relevant to the changing world we find ourselves in and the sociopolitical consequences of the pandemic we are currently experiencing. We will examine the historical role of music during Renaissance plagues, music created for revolutions and for protest (including the Civil Rights movement in the United States), with a special focus on Memphis music and how music affects wellness. Students will have an opportunity to experience and analyze the ways in which emotional aspects of music have been historically tied to cognition in order to achieve a particular goal, both in their immediate environment and the wider world. Work in the class will include written and listening assignments, and will culminate in a final creative research project on music and a modern crisis of the student's choice.