At Rhodes, we regard theatre as a means of evaluating and expressing our humanity through performance, research, and discipline. We teach students to ask questions, confront dilemmas, and challenge assumptions, shaping graduates who will take their experience here onto all imaginable professional paths.
A few years after opening in the winter of 1982, the McCoy Theatre, the department's production arm, was the first college theatre to produce The Life and Adventures of Nicholas Nickleby in its entirety, running eight hours over two nights.
In the years that have passed, McCoy seasons have featured over 130 productions, including Candide, The Robber Bridegroom, Hamlet, Into the Woods, Equus, The Rocky Horror Show, The Laramie Project, and The 25th Annual Putnam County Spelling Bee. 
The McCoy Visiting Artist Series has presented Roscoe Lee Brown, Anthony Zerbe, kathakali performers from the Kerala Kalamandalam in India, Charles Dutton, and Nick Hutchison of London's Royal Academy of Dramatic Art, among others.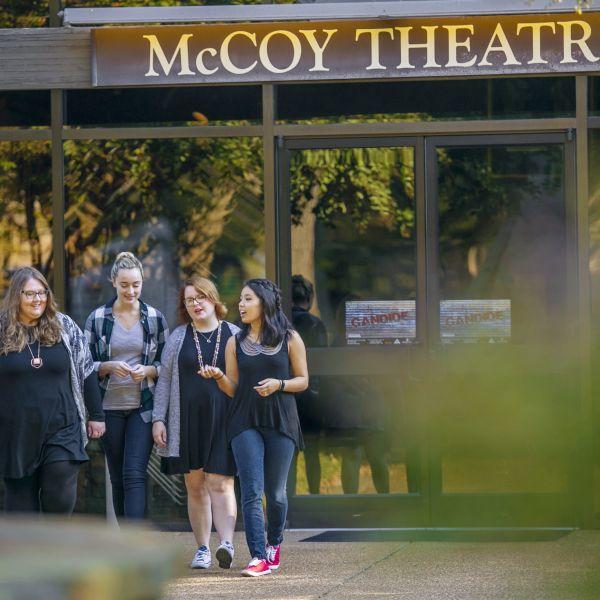 We have constructed a course of study through which students learn history, theory, literature, aesthetics, and the practical mechanisms of artistic work. Students also come to work closely with award-winning professionals. Our program offers multiple opportunities for one-on-one work between students and faculty. Driven by our faculty interests, our curriculum continually evolves. 
The McCoy Theatre is the production arm and presents a formal, three-production season each year. Students from all disciplines compose the majority of the casts and crews for these productions. Guest artists, faculty members, and other theatre professionals join students as directors, performers, and designers. McCoy productions are consistently identified as among the outstanding theatrical presentations in Memphis. 
Our Fine Arts Scholarships support students who major or minor in Theatre. We offer a number of paid fellowships to students interested in working with Memphis-area high school students.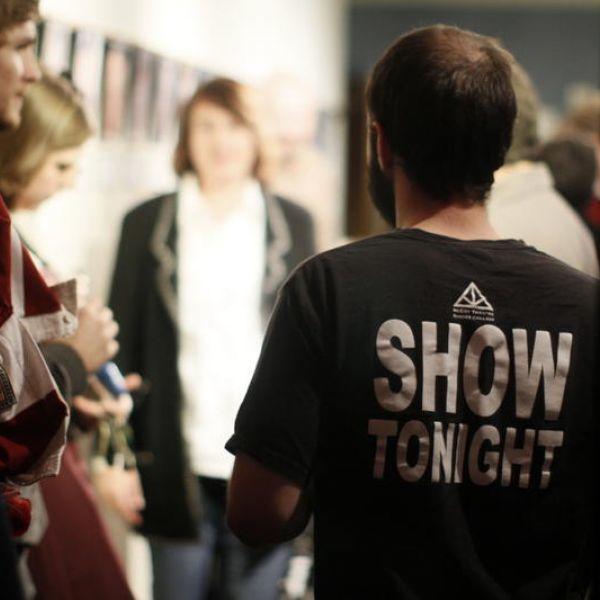 For practical application of our curriculum, the department offers various opportunities in arts management, design, performance, and community engagement. We often arrange internships with various theaters and arts organizations in Memphis, and we have an ongoing collaborative relationship with Theatre Memphis and Memphis-area high schools, through which our students and local high school students create theatre together. We have supported student study at the Academic dell' Arte in Arezzo, Italy, and at the Royal Academy of Dramatic Art in London. The department has organized summer study abroad programs in India, Italy, and Sweden.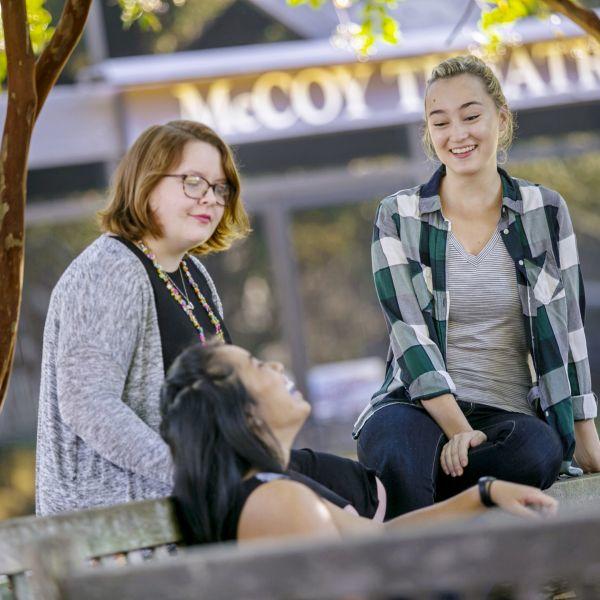 Our curriculum provides the basis for graduate work in artistic as well as academic fields of study, including professional theatre training programs. Our focus on the essential work and purpose of theatre also means our curriculum offers a foundation for a wide range of other pursuits. Recent graduates include scientists, lawyers, teachers, ministers, musicians, and artists, as well as actors, theatre managers, writers, directors, and designers.