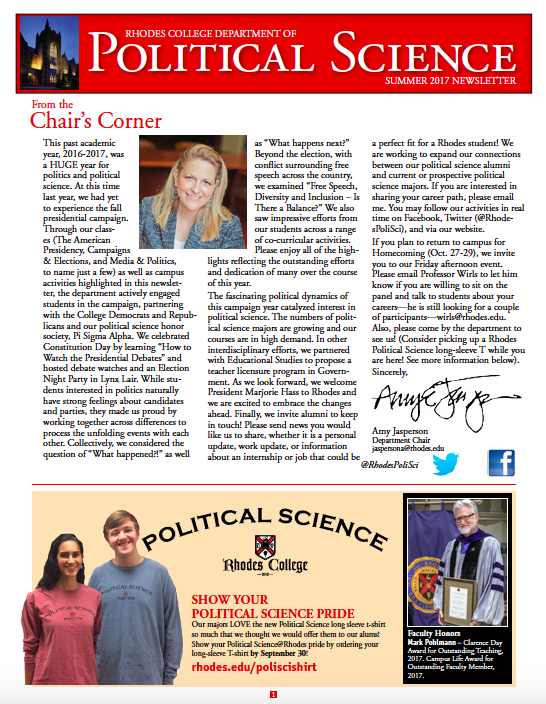 We are pleased to share with you the 2016-2017 Political Science newsletter highlighting the work of our students, alumni, faculty, and staff this past year. Our goal is to continue to foster a strong Political Science @ Rhodes community by connecting current students and alumni to each other, and by sharing our stories with prospective majors.
2016-2017 Political Science Newsletter


To learn more about what the Political Science department at Rhodes is doing, check us out on Facebook and Twitter.
2015-2016 Political Science Newsletter
2014-2015 Political Science Newsletter