The Department of Art & Art History is proud of its students, faculty, and alumni and their many accomplishments:
Dr. Victor Coonin's book, From Marble to Flesh: The Biography of Michaelangelo's David, was the Final Jeopardy clue on Jeopardy! on May 16, 2017. Dr. Coonin's book has been described as the defnintive work on Michaelangelo's masterpiece and "an unusual hybrid that is both scholarly and written for the general public," but being featured on Jeopardy! is a rare accolade, indeed.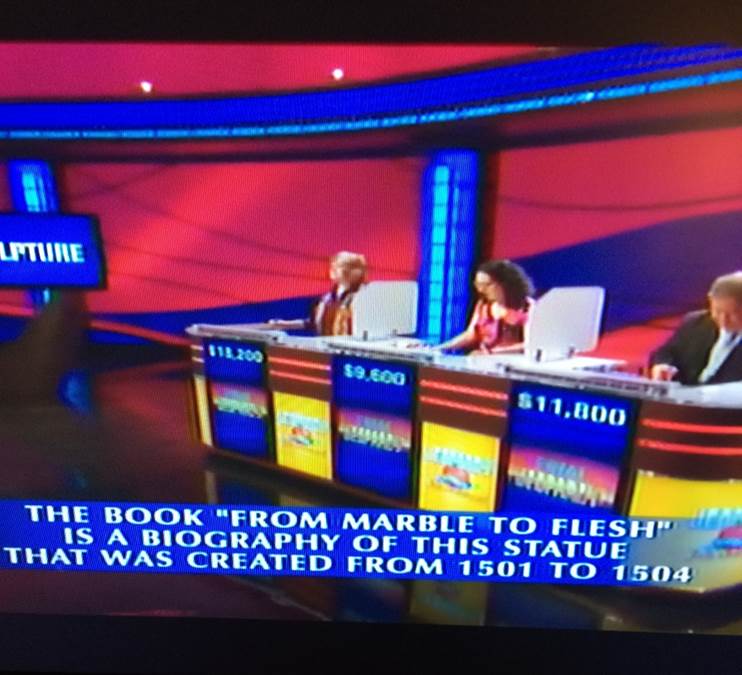 Lana Theriault '19 and Aylen Mercado '19 presented a poster at the National Conference on Undergraduate Research (NCUR) held at the University of Memphis April 6-8, 2017. NCUR is a national conference highlighting the best in undergraduate research. Their poster, "Digital Architects," was on the project that led up to the Memphis Architecture Image Collection, now housed in DLynx. You can read more about the project, which was supervised by Dr. Miriam Clinton and Rosie Meindl, Visual Resources Curator, in the article Memphis Architecture Image Collection Goes Live.