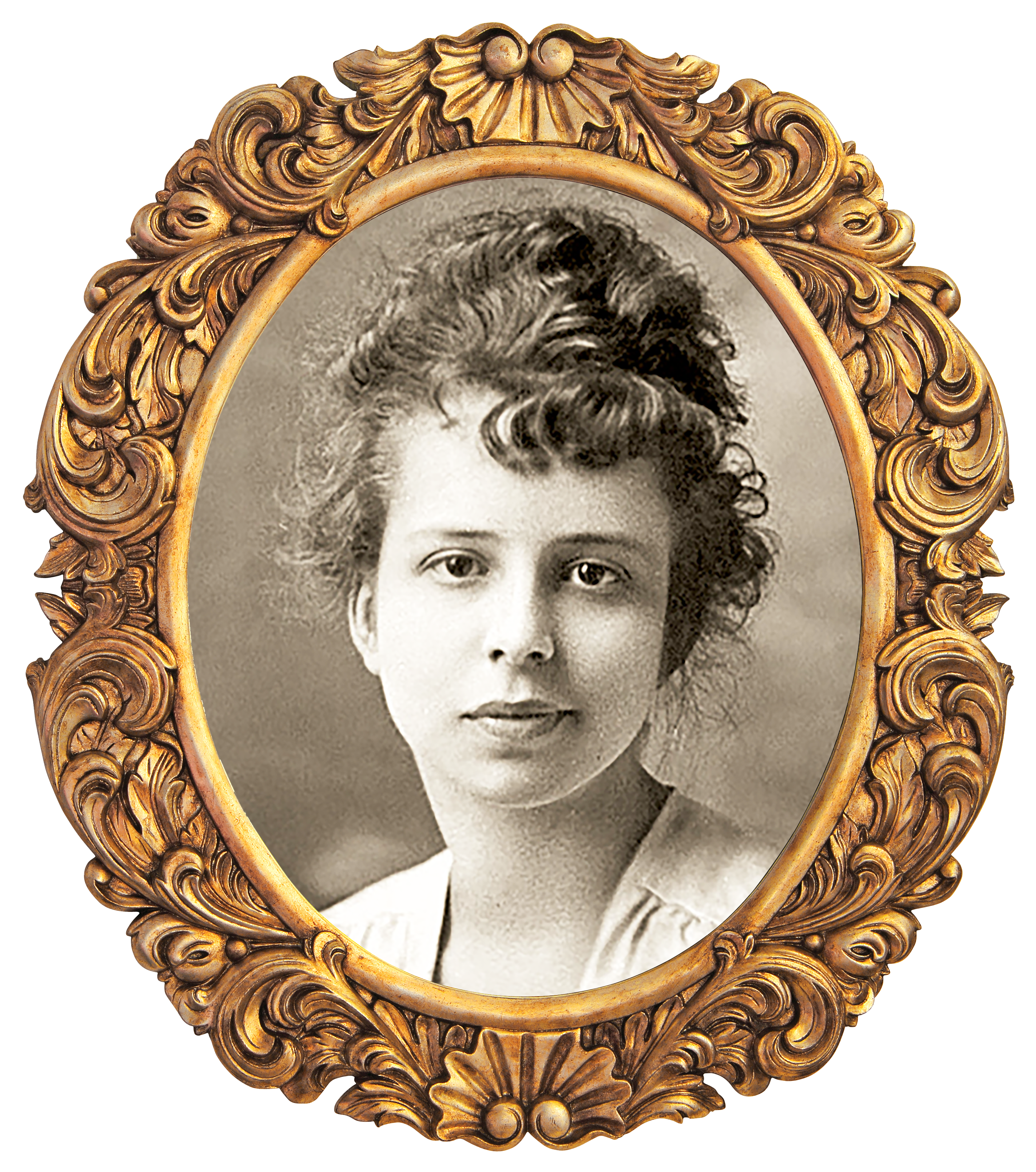 From Rhodes' founding in 1848 in Clarksville, TN, into the 1880s, the college was strictly an all-male institution. In the late 19th and early 20th centuries, a few daughters of chancellors and faculty members were permitted to attend classes, but couldn't recite in class, take exams, or receive diplomas.

When Dr. Charles E. Diehl became president in 1917, things changed—fast. With World War I in full swing, the board of trustees voted to allow women to be admitted on the same terms as men. In the fall of 1917, five women from Clarksville—including a young woman named Margaret Trahern—enrolled as first-year students. Four years later, the glass ceiling shattered when she stepped up to the podium at Commencement 1921 and became the first woman in the college's history to receive a diploma. What's more, she returned the following year to earn an M.A. in history.
During the 100 years since, countless women of achievement have graduated and gone on to shape the world. 
To name a few:
Lola Robertson '33 was instrumental in the discovery of penicillin and, along with her husband, Charles Robertson, Sr., is the namesake for Robertson Hall.
 
Claudia Kennedy '69 was the first woman to achieve the rank of Lieutenant General in the U.S. Army.
 
Dorothy Sanders Wells '82, who was the first African American student at Rhodes to be inducted into Phi Beta Kappa, practiced law for 18 years before becoming an Episcopal priest.
 
Vicki Gilmore Palmer '75 was the first African American and first woman to serve as chief lending officer at First Tennessee Bank .
 
Pamela Casey '03 is the youngest District Attorney ever elected in Alabama and the only female nationally certified in criminal law in the state.
In 2017, Rhodes welcomed the first woman to serve as our president, Dr. Marjorie Hass. Please join us for 100 Years of Women at Rhodes, a year-long celebration of the extraordinary women who have called Rhodes home.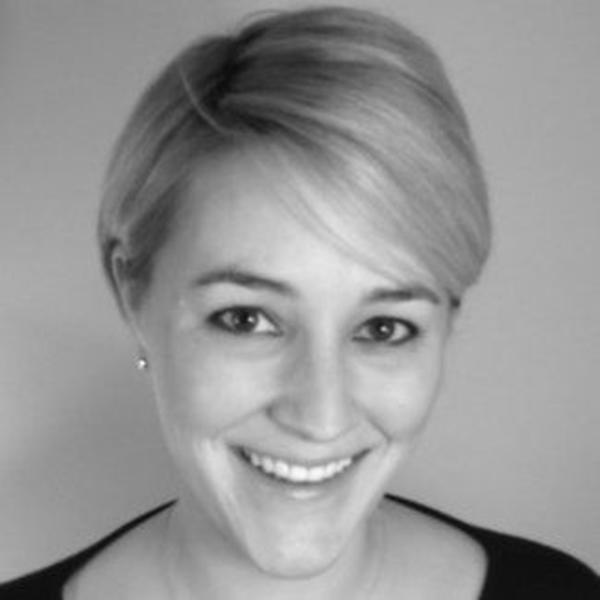 To celebrate 100 Years of Women at Rhodes College, the Department of International Studies (IS) welcomed four distinguished IS majors back to campus for a series of events during the fall semester. (Pictured: Anna Laymon '11)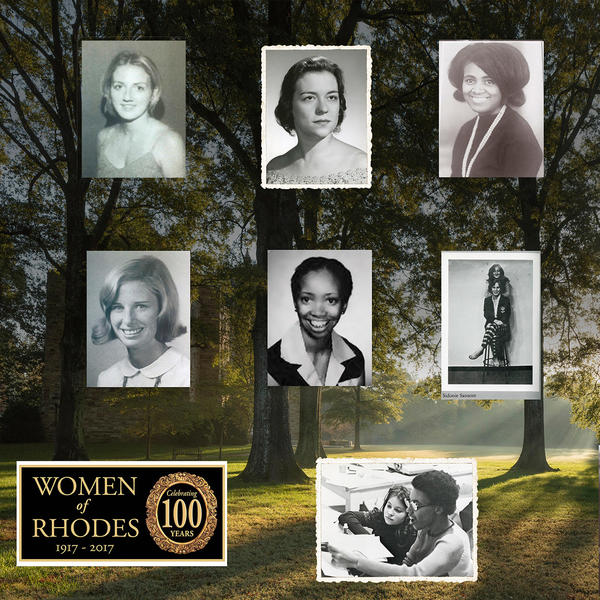 Rhodes magazine highlights 10 women who achieved firsts, either at Rhodes or in their careers. Featured are Catherine Caldwell Eagles '79, Dorothy Sanders Wells '82, Claudia Kennedy '69, Vicki Gilmore Palmer '75, Mary Frances Files Silitch '57, Sidonie Sansom '82, Pamela L. Casey '03, Diane McCullough Clark '62, Patricia Spears Jones '73, and Jocelyn Dan Wurzburg '62.
Marion Keisker '42 played a pivotal but largely hidden role in the birth of rock 'n' roll, but her fascinating career went far beyond Elvis Presley.
President Hass led the Women in Leadership panel to kick off Homecoming/Reunion weekend, where alumnae Jocelyn Dan Wurzburg '62, Sidonie Sansom '82, Sandra Waller Shelton '76, and Sally Jones Heinz '81 discussed their time at Rhodes and beyond.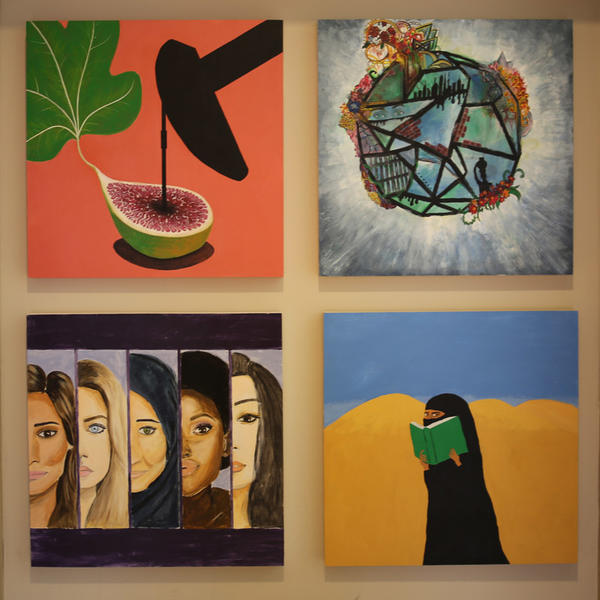 Alumnae and Faculty Artworks Showcase
In conjunction with the celebration of 100 Years of Women at Rhodes, artworks by alumnae and faculty and friends of the college were installed throughout the Catherine Burrow Refectory.