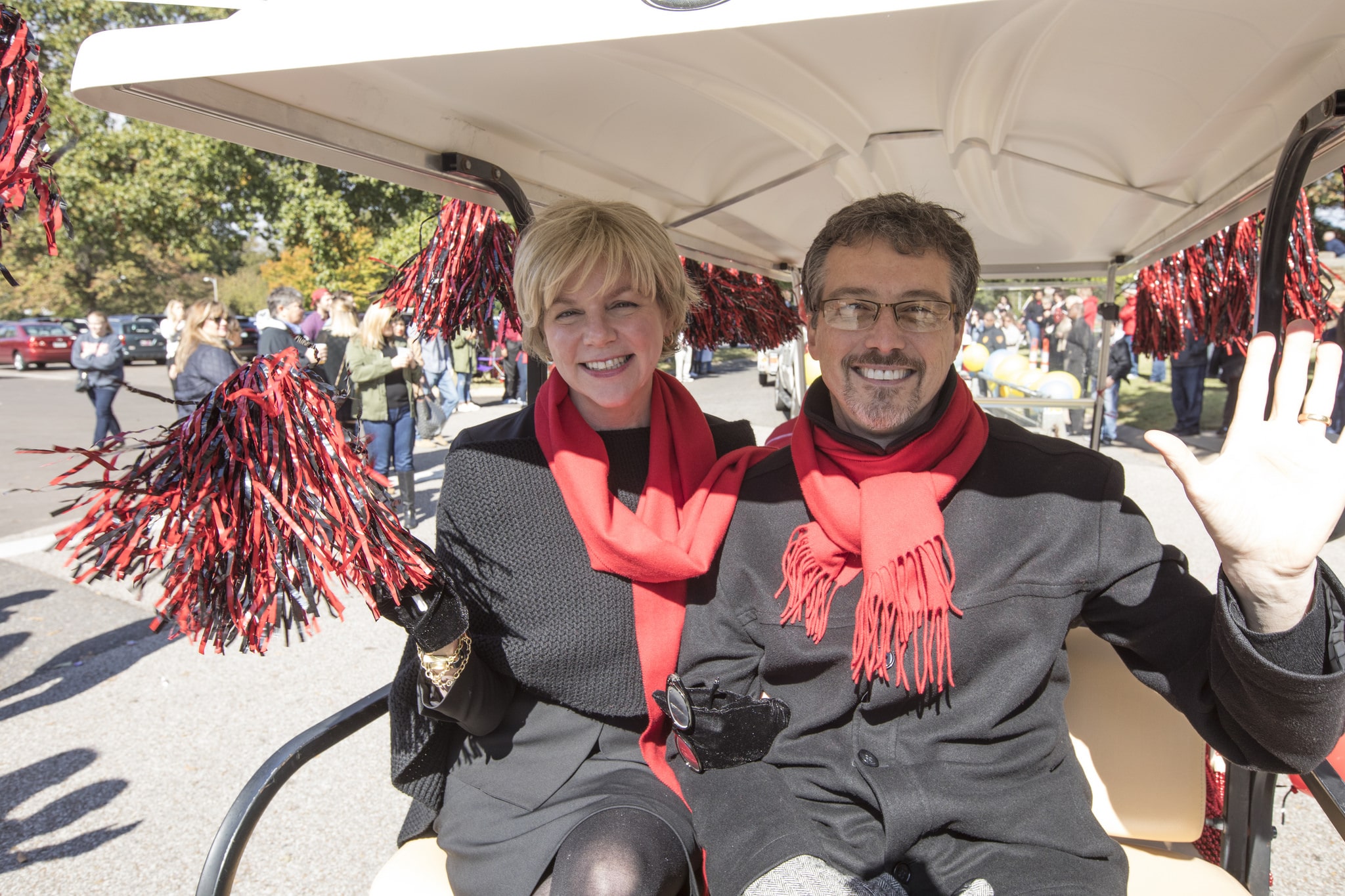 Lawrence Hass has an international reputation as a sleight-of-hand magician. He was professor of humanities at Austin College before coming to Memphis in July with his wife, Dr. Marjorie Hass, as she began her tenure as Rhodes president. He currently holds the position of associate dean of Jeff McBride's Magic & Mystery School in Las Vegas.
Prior to his position at Austin College, he was professor of philosophy and theater arts at Muhlenberg College in Allentown, Pennsylvania, where he was an award-winning teacher of philosophy and theater, specializing in phenomenology, aesthetics, magic performance, and the history and philosophy of magic.
During his 18-year tenure at Muhlenberg College, Dr. Hass founded and directed the "Theory and Art of Magic" program—a college-level co-curricular program that was dedicated to the study and appreciation of the magical arts. From 1999 to 2009, the "Theory and Art of Magic" program featured performances, talks, and lectures by such world-leading stars of magic as David Blaine, Eugene Burger, Roberto Giobbi, Max Howard, René Lavand, Max Maven, Jeff McBride, Robert E. Neale, Jim Steinmeyer, Juan Tamariz, and Teller (among many others). By the end of its 11-year run, the "Theory and Art of Magic" program was drawing attendees—magicians, students, and scholars of magic—from all over the country and internationally. As an outgrowth of the program, Dr. Hass founded Theory and Art of Magic Press in 2007 to publish books, DVDs, and other materials that would connect with people wanting to perform and think about magic in a deeper way.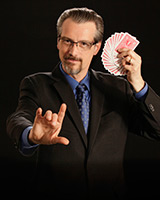 Dr. Hass's relationship with magic is quite unusual. Not spending much time with it as a boy, he became fascinated with the art form in 1994 after earning his PhD in philosophy from the University of Illinois at Urbana-Champaign. As a young assistant professor at Muhlenberg, he saw a magic special on television one night and realized magic was an art form that had been overlooked not only by philosophers and art theorists but to a considerable extent by higher education itself. He began an intensive research program on the magical arts, but quickly realized his truest calling was to perform magic for audiences all over, which he has learned and trained to do at a very high level.
Since those early days, Dr. Hass has performed his artistic, thought-provoking style of magic in over 10 countries in theaters, nightclubs, at colleges and universities, and at major conferences and corporate events. He has appeared at such diverse and prestigious venues as the Wynn Casino in Las Vegas, Princeton University, Magic Chicago, the International Magic Convention in London, Northwestern University's Feinberg School of Medicine, and Apple. He regularly performs in Las Vegas and at the world-famous Magic Castle in Hollywood, California. His latest full-evening theater show is titled Magical Life:  An Evening with Lawrence Hass.
In addition to his performance work, Dr. Hass has been hailed as a master teacher of magic, and he is an award-winning author of essays and books that inspire magicians to be more effective, successful practitioners of the art. His writings have been translated into six languages and he has published two books for magicians that have received the highest accolades from magicians around the world—Inspirations:  Performing Magic with Excellence (2015) and Transformations: Creating Magic Out of Tricks (2007).
Dr. Hass's visionary approach to magic has been featured in leading print media, including The New York Times, USAToday, The Los Angeles Times, The Chronicle of Higher Education, and by the Associated Press and Canada West news services. He has been interviewed dozens of times on television and radio, and for documentary films, including feature appearances on the Discovery Channel, National Public Radio, and South Korean Television. In 2014, he was invited to serve as the opening speaker for TEDxSMU. This TED Talk, "What is the Art of Magic?" is available for viewing online.
For more information, visit LawrenceHass.com.