From Rome to Istanbul to Prague to London, our students blog about their experiences while studying abroad. Their posts range from the poetic to the practical, and offer advice from what to bring with you when studying abroad to what to eat while you're there. This semester, junior business major Victoria Norris writes about studying in Dublin, Ireland, and her latest entry is below. You can read more from Victoria, and visit our archive of stories from places ranging from Ecuador to Italy, at Rhodes Abroad.
Why Dublin Is a Great City for Studying Abroad
For my spring break this past week, I was so fortunate to have my family to come visit from America. It was truly a treat to get a taste of home for a week, but it was also one of those weird out of body moments, too. At Rhodes, I'm a PA leader. I'll admit that there are times where I whine and complain about the rigor of my classes, the parking situation, you name it, but come Welcome Week, when I see the fresh outlook in those first-years' eyes, I don't care about any of that anymore. In fact, I end up noticing that the things that irk me in the moment end up being some of my fondest memories. 
When my family arrived, I found myself in the same situation. They had the same look of interest and enamor that first-year students do during Welcome Week, and I found myself being their tour guide. I don't know if I can describe it perfectly, but it's sort of like learning how much you love the things that you take for granted.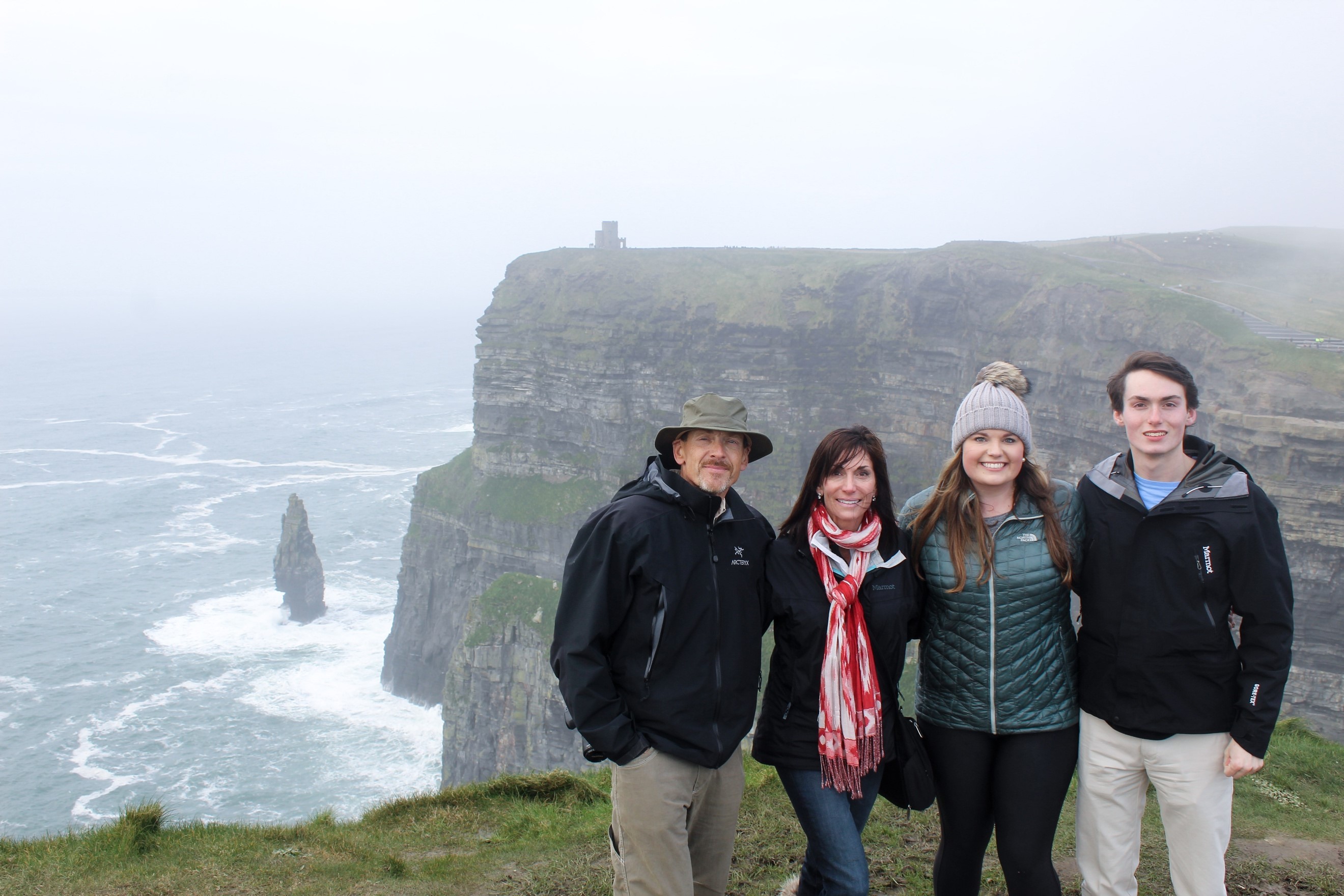 They asked me about grocery shopping here, and even though it is difficult to have to physically walk with all of my groceries for about a mile, the food doesn't have preservatives and it's all organic, but there isn't an extra charge for that.
My brother then asked me if I liked living with European students, and that has honestly been the best part of my experience so far. It has been the best learning experience possible and has given me a chance to ask questions about French, German, and Spanish ways of life and beliefs that I may not have otherwise felt comfortable asking. Plus, there are so many young people in this city (it's actually one of the youngest cities in the world) that there's always something to do or people out and about to meet.
There are so many other wonderful things about Dublin that I didn't realize I had come to love, like the friendliness of the locals, the multiple free museums and attractions, the nightlife, the focus on environmentalism, and so much more. I didn't really know what I was getting myself into when I chose Dublin, but I am so glad that I did.