Dr. Troutt's Reflective Leadership Style
Good leadership starts with what is in the heart of the leader. Dr. William E. "Bill" Troutt recalls his first years as the president of Belmont College as a time of searching his own heart and convictions as he learned about leadership—an exploration that led to profound changes in his own leadership style.
At age 32, he had never managed anyone—the only tool in his belt was his observations of the leaders in his own life. His father provided the first example of a leader at work.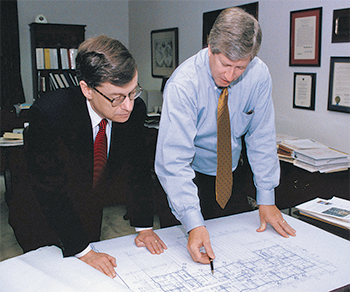 "My father led the way working in the cotton field," Troutt says. "Row by row, working hard, setting the pace. It was the simple approach, and the best example I knew of leading by example."
His experiences in school confirmed his impression of leadership—his studies taught him that success comes through having a single-minded academic focus, earning high scores, and exceeding the efforts of others.
Through focus of will and hard work at Belmont, Troutt saw some positive results in his early days there. His efforts bore fruit as he raised capital, improved the campus, and recruited students. The downside, of course, was exhaustion—"extraordinary fatigue," he says. "Not only for me, but also for my colleagues."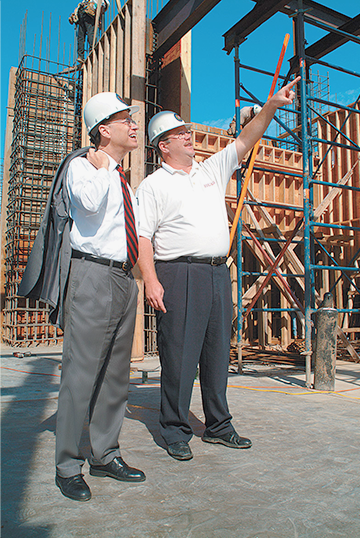 Troutt began to realize that his style of "leading by doing" was a frustrating, weary business that was robbing him of peace and contentment. Fortunately, a trusted friend presented him with a book by W. Edwards Deming, a statistician whose post-World War II work in Japan helped rebuild the Japanese economy. Deming's philosophy provided Troutt with a new framework for looking at leadership and the foundation for what he calls "leading by influencing."
"While reading about Deming, an alignment of events occurred that reinforced my new image of a leader," Troutt says. "First, I was invited to have dinner with Dr. Deming, which was a very inspiring evening."
He then attended seminars that augmented his burgeoning ideas on how to lead by values, how to create a positive work place, and how to improve processes rather than just admonishing people to work harder. By the time Rhodes came calling, Troutt had grown to view leadership in a different way; it was a shift, he says, from leading by doing to leading by influencing, or reflective leadership.
Traditional management is more about controlling people, he found—ensuring that people did the right thing through rules and regulations. When he started his tenure at Rhodes, he began to put decisions in the hands of leaders at all levels on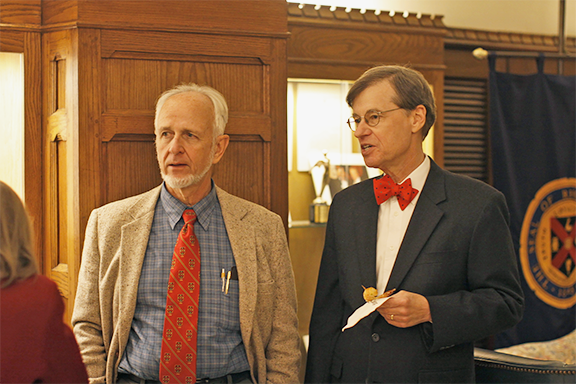 campus with the goal of governing through ideas.
"I wanted the people here to use their best judgment. We don't want to second guess them or tell them how to do their work every day," he explains. "When you have a shared vision, when everyone understands the big picture and how it intersects with personal hopes and dreams, you out-perform management-controlled behavior every time. My first year at Rhodes was just trying to listen to the community. I wanted to connect what had been the best of our college with our future ambitions."
Inviting the input of the whole community resulted in the Rhodes Vision, the four Strategic Imperatives, and intentional strategies to be the best in class, the best on campus, and the best beyond the gates. Guided by these fruits of his "listening tour," Troutt formed a larger strategy to model a positive leadership on campus. As befits a man known as the "students' president," it is a leadership style that students can benefit from and utilize in the future.
"I'm a great believer in leading through ideas," he says. "It was so helpful to come up with some governing ideas that people could embrace and use as touchstones for their work."
— Gaye Swan