Every year during spring break, a number of Rhodes students ditch their sunscreen and beach towels and instead head off on service trips. These Alternative Spring Breaks take place in major cities where students can learn about service through the work they do and through their interactions with other communities.
Rhodes Rebuilds began in 2005 as a response to Hurricane Katrina. The storm and resulting flooding caused an estimated $81 billion in property damage, and affected many neighborhoods whose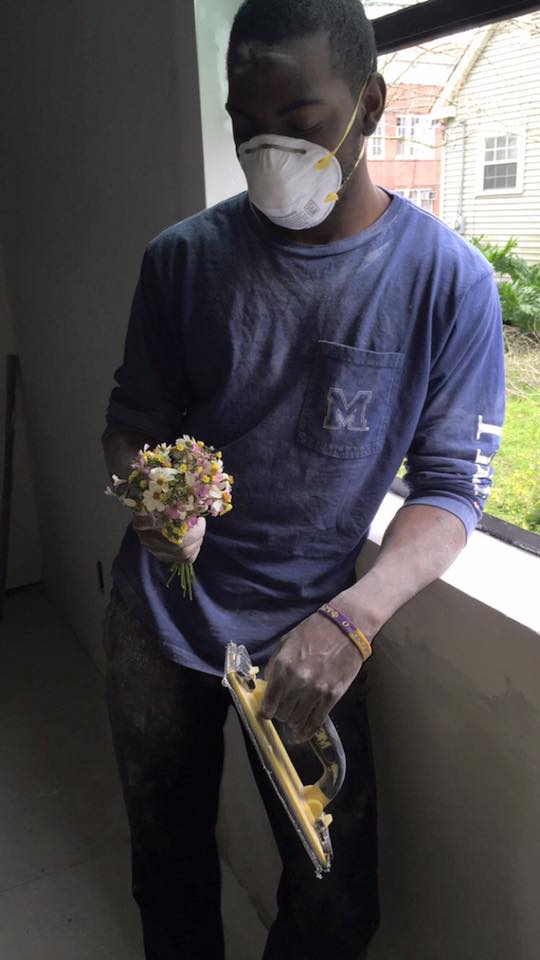 residents were least able to rebuild. Since then, students have traveled to New Orleans each fall and spring break to help rebuild the homes of those devastated by the storm. Rhodes students work with Camp Restore, an organization that connects students to nonprofits working in New Orleans. This year, Margo Parks '17, Daniela Garcia '18, and Gizman Abdijabar '16 helped organize the trip because of the connections they had formed with Camp Restore and the people they have helped through their service on past trips with Rhodes Rebuilds. Abdijabar says that the trip is a great way for Rhodes students to participate in meaningful community service, and adds, "We hope that everyone who participates in Rhodes Rebuilds carries the community service that we do in New Orleans on to Memphis, to help make this community even better in the future."
Shannon Hoffman, Rhodes' community service coordinator, and student leader coordinator Ira Lawson traveled with a group of 30 students to Denver, CO, where they worked with the service-oriented organization Discovering Opportunities for Outreach and Reflection (DOOR). DOOR connected them to groups and organizations providing assistance for Denver's hungry and homeless. The "reflection" portion of the DOOR program seeks to spread ideas that might spark change in the students' home cities. To accomplish this goal, at the end of each day the group gathered to share what they had learned and compare it to similar issues facing Memphis.
During their stay, the students broke into small groups and worked with different sites in the Denver area. One group worked with Metro Caring, a free grocery store and education center. Metro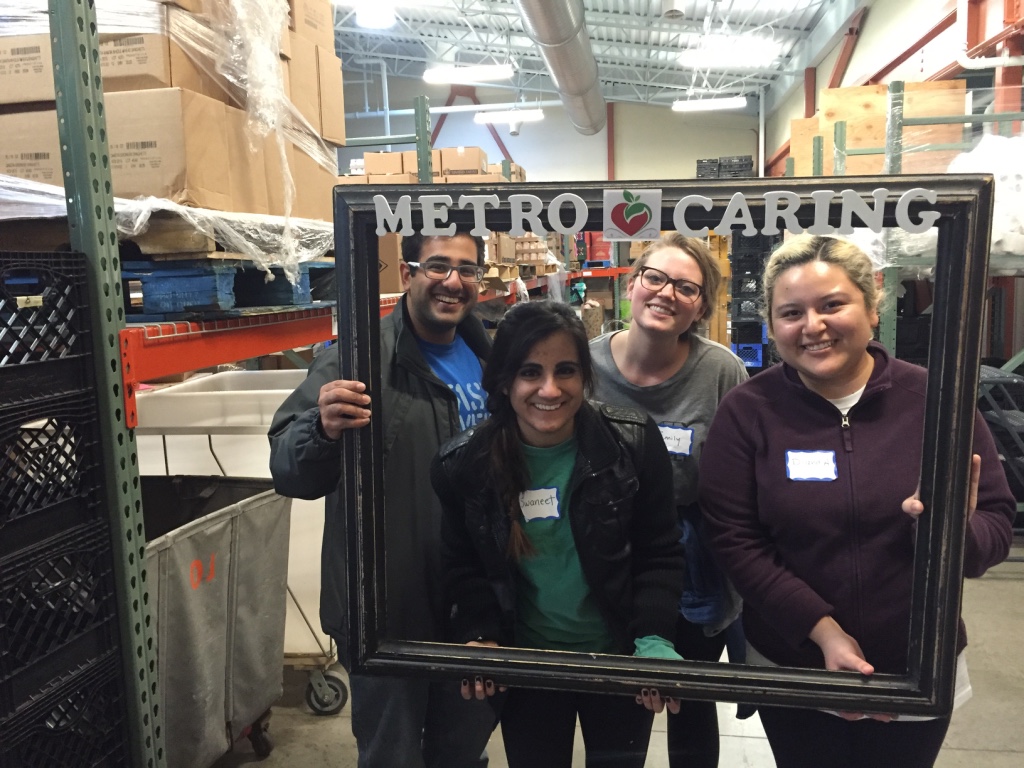 Caring provides nutrition education programs to help Denver residents grow in self-sufficiency and choose healthier foods. "Memphis has one of the highest percentages of obese people in the nation due to lack of accessibility to nutritional foods," says Sarah Newbern '18. "If we could start an organization like Metro Caring, we could help communities get the nutrition, care, and respect that they deserve."
Group members also worked with Father Woody's Haven of Hope, KADEP, Network Café, and Foodbank of the Rockies. "This trip was really amazing, because it's easy, I think, to forget that people all over the country do the exact same work as you," says Thomas Mitchell '18. "It's inspiring to see goals that Memphis should aspire to reach, especially when it comes to better serving its people with disabilities, experiencing homelessness, or lacking access to affordable food."
By Swaneet Mand '18