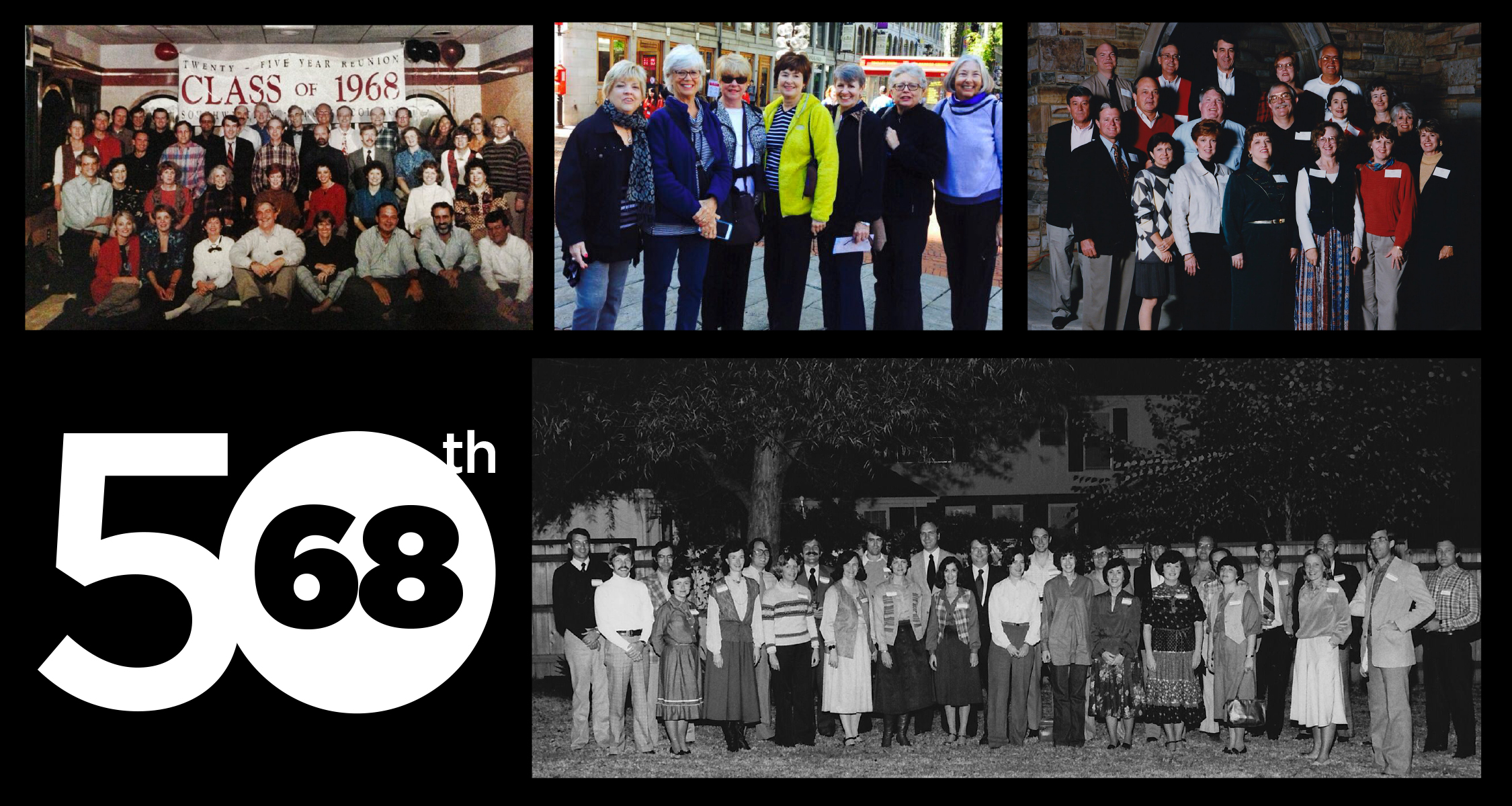 Visit our registration page to register for any events during the weekend.
Events listed below in italics are 50th Reunion specific, so be sure to register for these!
Friday, October 19:
6:00 p.m. - All Alumni Cocktail Reception in McCallum Ballroom, Bryan Campus Life Center
7:30 - 9:30 p.m. - Dinner at BBQ Shop (Dutch treat)
Saturday, October 20:
9:00 - 10:00 a.m. - Golden Lynx Brunch at the President's home honoring the Class of 1968
10:30 - 11:30 a.m. - Alumni Convocation (Class of 1968 will march in behind their class banner)
noon - 1:45 p.m. - Lunch in Bill and Carole Troutt Quad - $15.00 per person
2:00 p.m. - Football Game: Rhodes vs. Centre, Crain Field at Fargason Fields
7:00 p.m. - Cocktails and hors d'oeuvres at home Jennifer and Oscar Edmonds
Sunday, Octboer 21:
10:00 a.m. - 12:00 p.m. - Brunch in Dorothy C. King Hall - $25 per person
Visit the Homecoming website for a list of all Homecoming/Reunion Weekend activities.
Visit our Hotel and Travel Information webpage for Hotel infomation.