The Benefactors' Circle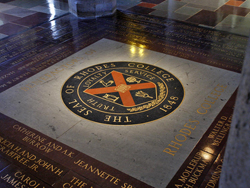 The Benefactors' Circle is the highest recognition afforded to supporters of Rhodes College. Open to individuals, corporations, or foundations whose commitments total $1 million or more, the Benefactors' Circle acknowledges the leadership role of those whose gifts have helped to make Rhodes one of the world's outstanding liberal arts colleges. The $1 million in commitments which qualify a donor for membership in the Benefactors' Circle can include the present value of irrevocable gifts at the time the gift is made.
The Bellingrath Society
The Bellingrath Society recognizes donors whose concern for the future strength of Rhodes has led them to make significant deferred gifts to the college.
It is named in honor of Walter D. Bellingrath, one of Rhodes' most substantial benefactors, whose $22 million estate gift helped to propel the college to new levels of strength, service, and recognition. The Bellingrath Society is open to those who have made deferred commitments of at least $1 million for Rhodes. These deferred commitments may include will provisions, charitable trusts and charitable gift annuities.
Members of the Bellingrath Society have their names inscribed on the Bellingrath Society wall in Palmer Hall. In addition, they are listed in the Honor Roll of Donors.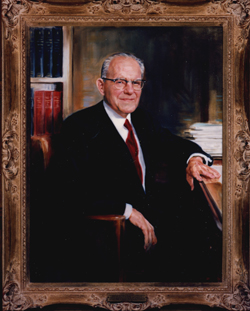 The Ralph C. Hon Society